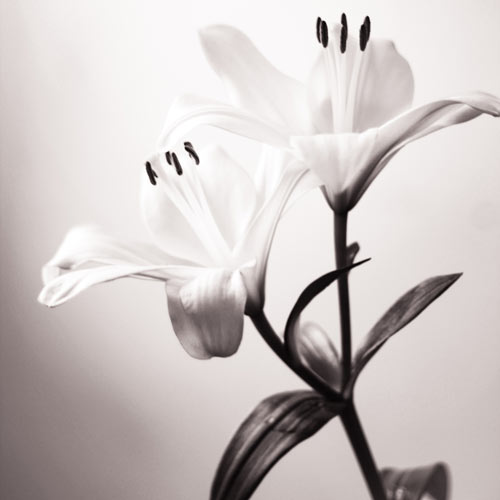 Jean Carden Belcher
November 29, 1945 - March 01, 2011
Jean Elizabeth Carden Belcher, 65, of Floyd, a devoted Christian mother and grandmother, passed away on Tuesday, March 1, 2011.She was preceded in death by her parents, A.W. and Eula Carden. She is survived by her husband of 46 years, Donald L. Belcher; one son and daughter-in-law, Michael L. and Shari L. Belcher; three grandchildren, Christian Belcher, Kasey Belcher, and Joshua Belcher; one sister and brother-in-law, Dorothy and Levy Rowe; a special niece, Pamela Jones; two nephews, Barry Rowe and Larry Rowe.Funeral services will be conducted at 11 a.m. on Friday, March 4, 2011 at Gardner Funeral Home Chapel with the Reverend Marvin Wade officiating.Interment will follow at Beaver Creek Church Cemetery.Friends may call after 6 p.m. on Thursday at Gardner Funeral Home where the family will be from 6 p.m. until 8 p.m.Condolences to the family may be made at www.gardnerfuneralhomefloyd.com.
---
Guest book
Amy Sweet
Barren Springs, VA
March 02, 2011
Mike and Shari, I am so sorry for your loss. May the peace which comes from the memories of love shared, comfort you now and in the days ahead. Take care, Amy Sweet and Family
---
Heather Walters
Christiansburg
March 02, 2011
Keeping you in my thoughts and prayers during this time. May you find peace in your fond memories and strength in your time with family and friends. God's peace be with you.
---
Jim & Pat Scott
Floyd, VA
March 03, 2011
Don and family you are in our prayers as you go through this difficult time. Jesus tells us that: "Now is your time of grief, but I will see you again and you will rejoice, and no one will take away your joy." John 16:22 (NIV) Love and Blessings to you all.
---
Irvine & Loretta Hylton
Floyd, va
March 03, 2011
Our thoughts and prayers are with you. We're keeping the grandson today and tonight, so we probably won't get to come, but we wanted you to know we are thinking of you.
---
Janie Spence
willis,va.
March 03, 2011
I would like to offer my deepest sympathy to all of you. Mrs. Belcher befriended my mother a few years ago when they were both at Dr. Kuikens. She gave my mother a lot of encouragement when she needed it most. My mother appreciated their talks. Mom fought a brave battle with copd for 5 years and succumbed to it. Nov.5, 2010. I just wanted Mrs. Belchers family to know how much we appreciated the kindness she bestowed upon my mother,Lafone Moles.
---
Margaret Quesinberry
Floyd, VA
March 03, 2011
Donald Lee, we are very sorry to hear of Jean's passing away. I know she will be terribly missed by you and all who knew and loved her. Be comforted in the fact of knowing she is still alive in a wonderful place. with sympathy, Margaret and Sonny
---
Beatrice Reed Akers

March 03, 2011
Donald Lee, I am sorry about your wife. You and your family have my sincere sympathy. I will say a prayer for you, for strength to get you through the difficult days.
---
Ray & Mary Weddle
Floyd
March 03, 2011
Donald & Family, Our thoughts and PRAYERS are with you. We were so sorry to hear of your wife's passing. May God grant you peace and comfort, now and in the days to come. If there is anything we can do for you, PLEASE let us know. LOTS of LOVE and PRAYERS,
---
Eddie & Lisa Morris
Floyd, VA
March 04, 2011
We are so sorry. We did not realize that Jean had passed away until today. ~Most Heavenly Father we ask that you lay your hands upon the family to help them get thru this troubled time in their lives. Jean was a good woman and we know she is no longer in pain as she is basking in the glory of your love. It is for those left behind that I ask you comfort and remind them how much you love each and every one of them. I ask this all in your most wonderful and glorious name...Amen~
---
Rebekah Hall
Willis,VA
March 10, 2011
---
Sign the Guest Book for Jean Carden Belcher