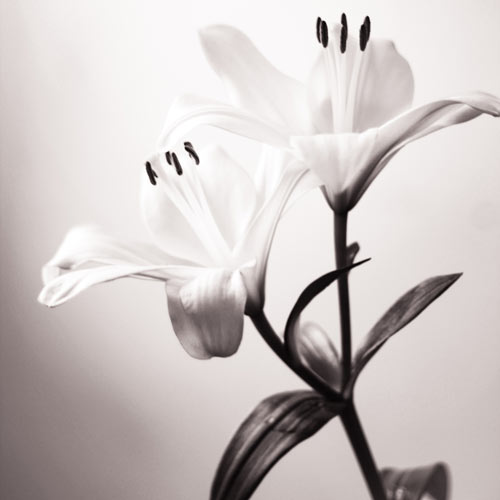 Nina Hollandsworth Browning
November 03, 1932 - July 16, 2019
Nina Alice Hollandsworth Browning, 86, of Floyd, entered the Gates of Heaven on Tuesday, July 16, 2019. Nina's life was devoted to God and her family. She had been a member of Floyd Baptist Church since 1962. For many of those years she was a member of the Choir and taught Sunday School. She also served the church from 1970-1996 as Church Secretary. She was a tender and loving wife, mother, grandmother, great-grandmother, sister, aunt, and friend. Nina was born at home in Indian Valley on November 3, 1932, the 5th child in a family of 11 girls and one boy to Taswell Edward and Ocie Elllen Slaughter Hollandsworth. In addition to her parents, she was preceded in death by her youngest daughter: Regina Dawn Browning; three sisters: Winnie H. Dalton, Beulah G. Quesenberry, Lilas H. Webb; and seven brothers in law: Vinton Gallimore, Ottis Higgs, Luther Webb, Cavel Dalton, Hubert Quesenberry, Thornton Gallimore, and Lonzie Alderman. Nina is survived by her loving and devoted husband of 63 years, Connie Ray Browning, Floyd; three children and their spouses: Carlotta (Steve) Eaton, Floyd; Michael (Sarah) Browning, Copper Hill; Angela (David) Thompson, Floyd. Fve grandchildren and their spouses: Cassandra (Andy) Shortt, Charlotte, NC; Ryan (Sarah) Browning, Daleville; Matthew (Stephanie) Bowning, Troutville; Amanda (Alex) Wilkens, Christiansburg; Christopher (Eva) Thompson, Honolulu, HI. Eight great-grandchildren: Avery and Cole Shortt, Abigail and Hannah Browning, Elliana Browning, Beckham Wilkens, Demitrious Dyer, and William Randall. Also surviving are her siblings: Irene Gallimore, Floyd; Anita Quesenberry, Indian Valley; Vada (Carl) Cox, Indian Valley; Josephine Alderman, Willis; Brenda (Russell) Howell, Floyd; Ren (Sonja) Hollandsworth, Christiansburg; Wanda (Duayne) Grubb, Floyd; and Martha (Jimmie) Bower, Riner. Many nieces and nephews also survive. The family would like to express sincere appreciation to the staff of Commonwealth Senior Living of Radford, and the staff of Carilion Clinic Hospice-NRV. A celebration of Nina's life was held at 11 AM, Friday, July 19, 2019 at Beaver Creek Church of the Brethren with the Rev. Jeff Hudgins and the Rev. Joe Womack officiating. Interment followed in the Church cemetary. The family received friends from 6-8 PM, Thursday, July 18, 2019 at Floyd Baptist Church.
---
Guest book
G.C. & Rhonda Spangler

July 17, 2019
So sorry for your loss,may God bless
---
John and Deborah Carter
Floyd, VA
July 18, 2019
Connie and family, I am so sorry for the passing on Nina. You all have had a hard time the past few years. Nina is now at peace and I hope you can find comfort in knowing that. We will keep you and your family in our prayers.
---
Alan &Sandra Wyrick

July 18, 2019
Mike,we are sorry for your loss and keeping you in our thoughts
---
Reba Goff
Christiansburg, VA
July 18, 2019
My condolence to Nina's family and friends. Nina was a very influential Christian in my youth. If it was not for her and other Christians at Floyd Baptist Church my life may have veered in a different direction. My God bless!
---
Keith and Kristy Bowman
Floyd, Va
July 18, 2019
Connie and family, We are so sorry for your loss. Our thoughts and prayers are with you all. May God give you strength and comfort.
---
Sign the Guest Book for Nina Hollandsworth Browning