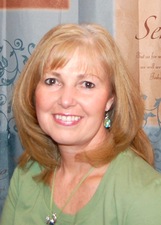 Angela "Angie" Huff Miller
April 24, 1960 - June 26, 2020
Angela "Angie" Huff Miller Angie was born in Floyd, Virginia on April 24, 1960. She went to be with her savior on June 26, 2020. Angie was a joy from the beginning with her beautiful, ever-present, and infectious smile. Those who knew Angie describe her as strong, giving, and extremely selfless. She spent her time loving and caring for others. She touched many lives with her bright smile and strong spirit. Angie had a deep Christ-like love for others, especially her family. She had a passion for working with children. If there were children around, she was with them, teaching, guiding, encouraging, and having crazy, wacky fun! Angie had amazing faith and love for Christ. She led Sunday School, directed Christmas plays, started youth groups, led summer camps, took children and teens on mission trips, and praised God through song. Her life was a testimony of God's love. Angie is preceded in death by her father, Wilford Huff, and her true love and husband of 41 years, Tommy Miller. She is survived by her mother and step-father Marlene and Cecil Compton, daughter and son-in-law April-Dawn and John Jones, her grandchildren Bridgette, Emmaleigh, and Parker, sister and brother-in-law Pam and Lee Hinkle, brothers and sisters-in-law Ricky and Peggy Huff, Bobby and Amy Huff, brothers-in-law and sisters-in-law Pete and Glenna Smith, George and Lori Miller, Johnny and Lesa Miller, and numerous cousins, nieces, nephews and close friends who were very special to her. A celebration of Angie will be held at Gardner's Funeral Home on Tuesday, June 30. Visitation will be from 12-2, service will begin at 2. In lieu of flowers, it would be a great honor to Angie if you would: donate to or volunteer with a youth organization, enjoy time making special memories with your friends and family, call or visit someone who might be lonely or need a pick-me-up, share God's Word with someone, or get to know Christ. Online condolences may be made at Gardnerfuneralhomefloyd.com or on Facebook @gardnerfuneralhomefloyd. The family is being served by Gardner Funeral Home.
---
Guest book
Debbie Akers
Pilot
June 27, 2020
I had the pleasure of getting to know Angie when she was my daughters Girl Scout leader, she always had a smile on her face and would help you any way she could. She loved her girls and both of my daughters loved and cherished Angie. She was definitely one in million. My thoughts and prayers go out to April and all of Angie's family.
---
Bill and Sandra Greenwood
Copper Hill Va
June 27, 2020
We loved u Angie and will miss u but will never forget u April we lv u all and let us know if u need anything God Bless u all
---
Larry Jackson
Blacksburg, VA
June 28, 2020
It's with deep sorrow that I recently learned of the passing of Angie. I worked with Angie for a number of years in Chemistry and every meeting was joyous. With deepest sympathy, Larry
---
Paul Deck
Blacksburg VA
June 28, 2020
Angie and I worked together at Virginia Tech managing the graduate program in the Chemistry Department during the last few years before her retirement. She was a wonderful person to work with, and she was a great resource because of her fantastic organizational skills and her ability to get things done. No task or event was too complicated for her to manage, always without complaint or even a frown. I'll miss her genuine kindness and her positive outlook.
---
Debbie McAlexander
Floyd, VA
June 29, 2020
April, Bridgette, John, Emmaleigh, and Parker, we are so sorry to hear about the loss of Angie. She fought a valiant fight these last few years. We'll be keeping your family in our prayers. Debbie and Don
---
Wayne and Sandra Poff
Floyd Virginia
June 29, 2020
Very Special Lady she will be missed by the community she always had a smile and the same everytime you would meet her
---
Arlene S Wilhelm
Roanoke
June 29, 2020
Some of my favorite Girl Scouting memories include Angie. She was always happy and promoted optimism everywhere. I will miss her and I know that there are many, many people that she touched that will miss her as well. Rest in peace my dear friend.
---
Geno Iannaccone
VA Tech Chemistry
June 29, 2020
Angie was a truly radiant person. In the many years I worked with her at Tech I could always count on a smile when I went to see her. My sincerest condolences on your loss.
---
Frank and Mary Alice Hancock
Check, VA
June 29, 2020
Praising God for the gift of Angie and her testimony of God's love for everyone Praying for peace for April and all of Angie's family and many friends
---
Jeff and Glynda Stanley
Laurel Fork, VA
June 29, 2020
April and Family, I am so sorry to hear about your mother passing on. I first met her at the Post Office and she was a very delightful woman. We will be keeping you all in our prayers. With deepest sympathy, Jeff and Glynda Stanley
---
Nora Tracy
Laurel Fork
June 29, 2020
A beautiful friend and lady. Such a true friend in high school. Beautiful person, inside and out.
---
David Kingston
Blacksburg
July 04, 2020
My sincere condolences to Angie's family on Angie's passing to be with the Lord. I knew her in the Chemistry Department at Virginia Tech, and always loved her sweet nature and warm smile. I did not know her well enough to learn about her love and service to her Lord, and I am awed and humbled by all that she did. May God bless all of you as you face life without her. In His love David
---
Jerry -Wanda - Kayla Carr
Check
July 07, 2020
We have lost a great lifetime long friend and great neighbor . Will miss her smiles and friendship . May GOD give you comfort at the time of your loss .
---
Sign the Guest Book for Angela "Angie" Huff Miller