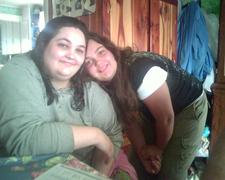 Lori Duncan McNeill
October 09, 1972 - July 15, 2020
Lori Duncan McNeill, 47, of Pilot went to be with the lord on July 15, 2020. She is survived by her husband, Steve McNeill; one daughter, Elizabeth Hurt (Matthew), One sister, Brenda Lucas; One brother, Greg Duncan (Lisa), along with several aunts, uncles, cousins, nieces, and nephews. A graveside service will be held at 2 pm on Sunday July 19, 2020 at Huffville Cemetery with Pastor Kevin Moore officiating. In lieu of flowers donations may be made to help with funeral expenses at Gardner Funeral Home.
---
Guest book
Adina Bishop Meadows

July 16, 2020
I'm so very sorry to hear of Lori's passing. We grew up together & this saddens me for the family that I know so well. Praying for peace and comfort for you all.
---
Frits Brady's
Floyd, Virginia.
July 17, 2020
I will pray for all of you.
---
Carol Hurt
Elliston, VA
July 18, 2020
In loving memory of Lori McNeill - thank you for giving birth to Leif(Elizabeth). I will remember your beautiful smile. Love to Leif and Matt, to Steve, and to all who love her.
---
Jeff & Deb Funkhouser
Riner, Va
July 19, 2020
Rest In Peace sweet lady and dance with the angels.
---
Sign the Guest Book for Lori Duncan McNeill