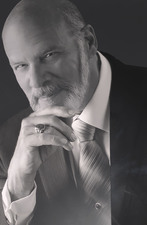 Kenneth Joseph Revoir II
March 20, 1947 - August 24, 2020
Kenneth Joseph Revoir, II, age 73, of Copper Hill, born in Oxford, NJ , March 20 ,1947, went to be with his Lord on August 24,2020. Ken was preceded in death by his parents and his sisters Roseann and Michelle. He is survived by the love of his life and wife of 43 years, Shirley Vest Revoir; his children Melissa (and Rob) Vaught, Cary (and Bethany) Guill; grandchildren Morgan Negron and Brooke Negron, Bridget Negron, Step-grandchildren Gracie and Martha Vaught; great-grandson Grayson Rue and his sister Renee (and Jack) Keady, and many nieces, nephews, family, friends and loved ones. Everyone held him in the highest regard and loved him dearly. Ken graduated valedictorian from Oxford High School and went on to attend Catholic University in Washington DC. Ken served in the Vietnam war as a Huey Helicopter pilot. He worked for Anthem Blue Cross Blue Shield in Roanoke, VA for many years. Ken loved the outdoors (hunting, fishing, camping and boating), loved his stamps, telling stories, being surrounded by family and friends and loved watching the Washington Redskins. He was a devoted and loving partner to his spouse, Shirley, as well as an amazing father and grandfather. Though Ken traveled the world, his favorite place was sitting in peace in the woods in Copper Hill, VA. A special thanks for the nurses and staff at the VA Care Center in Salem, VA for their loving care and support during his brief stay and final days there. A Funeral Service will be held on Tuesday September 1, 2020 at 1PM at Gardner Funeral Home in Floyd, VA. Interment will follow at Restvale Cemetery in Copper Hill, VA. A visitation will be held on Monday August 31, 2020 from 6PM – 8PM at Gardner Funeral Home. If you choose to come to the services, please wear a face mask inside of the facilities due to COVID-19.
---
Guest book
Ben Harmon
Olive Hill, KY
August 26, 2020
Shirley, To you and your family, I'm so very sorry for your great loss, and I offer you my sincerest condolences. I did have the pleasure of meeting Ken, very briefly, at our 50th FCHS Class of '64 reunion in 2014. Many prayers for you, family, and friends.
---
Paula Dersch
Rehoboth Beach
August 27, 2020
Knew Ken since 1972. Though we lost touch, I thought of him often as he is my son', Michael''s, Godfather. May he rest in peace and may peace be with Shirley and the family
---
Monica Turcotte
South Portland, Maine
August 27, 2020
I am so sorry to here of Ken's passing. I worked with him at Anthem. He was such a nice person. Always respected by all. My condolences.
---
Chuck Hatcher
roanoke
August 30, 2020
Shirley, Melissa and Cary...I am very sorry to hear of Ken's passing. Shirley it seems like just the other day I saw you and Ken at Floydfest. Much love to all of you, Chuck.
---
Russell Danziger
Glen Rock, NJ
August 30, 2020
Wishing all family and friends comfort in these challenging days.
---
Mike Holdren
Glen Allen
August 31, 2020
I am very sorry to hear of Ken's passing. My prayers are with the family. I worked with Ken at Datacare many, many years ago. As I was starting out then, he was always so helpful, cheerful, and humorous. And he did love a good story, he would have us rolling in the floor with some of his tales. A good man gone.
---
Teresa Sweeney
Salem
August 31, 2020
Shirley, I am so sorry to hear of Ken's passing. Keeping you in my thoughts and prayers.
---
Marie Preston
Rocky Mount, VA
September 01, 2020
My deepest sympathy and prayers goes out to the family. As a member from the Anthem family, Ken was a man of character and deep conviction for always doing the right thing....So grateful GOD allowed our paths to cross. Rest In Peace my friend.
---
Sign the Guest Book for Kenneth Joseph Revoir II