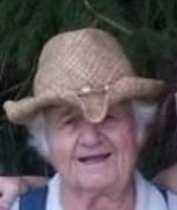 Hubert Ezekiel "Zeke" Sites
April 19, 1932 - September 24, 2020
Hubert Ezekiel Sites "Zeke", 88, of Pilot, passed away on Thursday September 24, 2020. Zeke was born on April 19, 1932 in Blacksburg, VA. He was preceded in death by parents Carlisle and Myrtle Sites, brothers Leslie and Creed Sites, and sister Rushie Moore. Served in the US Air Force for 4 years, meeting his 'fraulein' in Germany in 1952 whom he married in 1955. Graduated from 'VPI' in 1958. Worked for the US Dept. of Agriculture Census Division until retirement. He then settled down as a hobby farmer in Floyd Co. and was a devoted member of Huffville UMC. Zeke is survived by his wife of 65 years; Rosemarie, daughters; Virginia (Danny) Bowers, Janis Farmer, Tanya (Billy) Chaffin, and Barbie (Mike) Lineweaver, grandchildren; Jeremy Bowers, Nicky (Derek) Hartford, Brandy Souther, Jacki Jaques (Chip Reynolds), Jamie (Shannon) Souther, and Ashley (Nick) Comer, great grandchildren; Mr Emmett Comer, Daisy Hartford, Madelynn Rose and Evelynn Marie Souther, Austin, Kallie, and Hunter Winkle, sister- in- law Julia Sites. Special family friend Jim Souther. The family would like to thank Good Samaritan Hospice, Jim Souther, and Shannon Souther for all their help. Funeral Services will be held on Monday September 28, 2020 at 11:00AM at Gardner Funeral Home with Darren Landon officiating. Interment will follow in Huffville Cemetery. The Family will receive friends on Sunday September 27, 2020 from 5PM -7PM at Gardner Funeral Home If you choose to come to the services, please wear a face mask inside of the facilities due to COVID-19.
---
Guest book
Betty McNe
Pilot, VA
September 27, 2020
I'm so sorry for your loss. Praying for you during this difficult time. Love and Prayers, Betty McNeil
---
Nancy Conner
Salem, Virginia
September 27, 2020
Our prayers are with Rosemarie,family and fiends, we have fond memories of Zeke and Rosemarie and the senior luncheons at HMC.
---
Sign the Guest Book for Hubert Ezekiel "Zeke" Sites