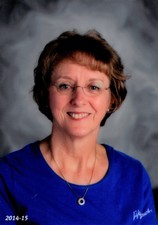 Elizabeth Lucille "Eiv" Williams
October 24, 1949 - October 15, 2020
Elizabeth Lucille "Eiv" Williams, 70, of Copper Hill, VA - loving wife, mother, grandmother, mother-in-law, sister, sister-in-law, and friend - died peacefully Thursday, October 15, 2020 at home with her family after a courageous battle with Alzheimer's. She was born October 24, 1949 in Dickenson County, VA, the daughter of the late Oakley and Myrtle Stanley. She graduated from Ervinton High School. After working in the home raising her two boys, she retired from the Floyd County High School Library, she cherished her time there where she met and helped so many wonderful students. She was a dedicated member of Copper Hill Church of the Brethren. She loved spending time with her family, friends, and grandchildren, flatfooting, cooking, and canning. In addition to her parents, she was preceded in death by siblings Bob Stanley, Bernie Stanley, Clyde Stanley, Susie Robinson and Jean Phillips. Survivors are her loving husband of 51 years, Ben Williams; sons, Jason Williams and wife Emily of Troutville, VA and Benson Williams and wife Nina of Copper Hill, VA; grandchildren, Sophie Williams, Isaac Williams, Brooke Williams, and Nathan Williams; sisters Jewell Leckliter and husband Ed; Brenda Stanley Marlow and Husband George; brothers, Ned Stanley; Connie Stanley and wife Pat; Don Stanley and wife, Judy; and Charlie Stanley and wife Joyce; sister-in-law, Bonnie Stanley; and brother-in-law Charlie Williams and wife JoAnn; many cousins, nieces, and nephews and special friends. The family would like to offer special thanks to loving caregivers Sheena Hale and JoAnn Williams as well as Good Samaritan Hospice and their wonderful staff, including Angie Sutphin, Shannon Roop, and Brooke Priest for their compassionate care. The memorial service for Elizabeth will be held at 1:00 p.m. Saturday, October 24, 2020, at Copper Hill Church of the Brethren with Rev. Sue Morris officiating. Seating capacity will be limited, and masks required for those attending in person. Those not comfortable attending in person may listen to the service in the Church parking lot via FM station 101.5. In lieu of flowers, contributions may be made to Copper Hill Church of the Brethren Food Bank or Good Samaritan Hospice.
---
Guest book
Gregory Powers
Hiawassee, GA
October 16, 2020
Brenda and Family; I am so sorry to hear of Elizabeth's passing. I remember her and the family well - especially you, Brenda. Please know that my thoughts and prayers are with you. Greg
---
Benny Pat & Diane Mullins
Clintwood, Va
October 16, 2020
Our love and sympathy for your loss of a special sister.. Prayers for all the family for comfort and understanding..
---
Pamela Rumburg
Check, VA
October 16, 2020
My heart goes out to all of the family during this difficult time. Elizabeth was a godly, caring, and special woman.
---
Jessica (Sowers) Radford
Elliston Virginia
October 16, 2020
So very sorry for your loss. I have so many fond memories of Mrs Williams from school, church and as a neighbor. She always have us a big smile and hug whenever we happened to see her out and about before we moved. Our thoughts and prayers are with yall. Sending all our love
---
Amber Lang
Floyd, VA
October 17, 2020
Mrs Williams touched many lives while she was at Floyd County High School, mine is so exception. I wanted to have study hall in the library desperately but I was one of those kids who was often told by Mrs Williams to quiet down. She really thought hard about giving me a chance and I hope she was as happy with that decision as I was. We talked daily about life, future and past. We discussed my plans for the future and she gave me her opinions which did not usually line up with mine. I followed her advise, everyone had been telling me to go to college and I was getting sick of hearing it but for some reason coming from her it all made sense. She completely changed my future path in life and I told her many times how grateful I was. I visited her at home once and chatted for a while, I wish I had done it more. My thoughts and prayers are with the entire family. Elizabeth Williams was a very special lady and I will cherish every memory I have forever.
---
Joel Pratt
Floyd, VA
October 17, 2020
I always appreciated Elizabeth's sense of humor with that sincere smile on her face. I love her boys as well. They were very fortunate to have loving parents who looked out for their best interests. I send my condolences to all the family and thank God that I knew them.
---
Scottie & Peggy Stanley
Clintwood, Va.
October 17, 2020
Dear Bennie & Family, we enjoyed know Elizabeth, she was a wonderful lady. Our sincere condolences to you all.
---
Daniel Farmer
West Virginia
October 18, 2020
So sorry to hear about Elizabeth. She was a very nice person and a pleasure to work with.
---
Barbara Phillips Sykes Short
Lebanon, VA
October 22, 2020
My sincere sympathy to each of the family on the passing of Elizabeth. She was such a nice person and may God Bless each of you during this sad time.
---
Ray & Sharon Lovell
Pilot, Va,
October 23, 2020
Sorry to hear of your loss. You all are in our prayers. God bless you all.
---
Sign the Guest Book for Elizabeth Lucille "Eiv" Williams