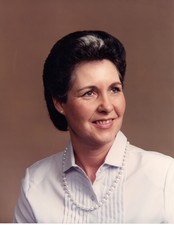 Carolyn Alice Poff
May 24, 1944 - November 24, 2020
Carolyn Alice Poff, 76, of Copper Hill, passed away Tuesday November 24, 2020. She enjoyed traveling with friends to antique car shows, eating breakfast with her morning crew at Hardee's. She adored watching her grandkids play in the mud and eating ice cream. She also had a laugh you could hear for miles. She is preceded in death by her infant daughter, Teresa Carol; Mother, Zella Compton; and Father Joe Weddle. She is survived by her Husband of 60 years, Winston Poff; Sons, Ricky Poff (Nila), and Mark Poff; Granddaughter, Ladonna Yearout-Patton; Grandsons, Stephen and Mason Poff; Great Grandsons, Able, Forest, River, and Draper Yearout-Patton; Great Granddaughters, Layowin "Grace" Patton, Mila and Ruby Poff; along with close friend, Renee Turner. Funeral services will be on Saturday November 28, 2020 held at Gardner Funeral Home with the family receiving friends from 10am until 11am. Followed by a funeral service at 11am. Interment will follow in Restvale Cemetery. If you choose to come to the services, please wear a face mask inside of the facilities due to COVID-19.
---
Guest book
Chuck Simpson
Roanoke VA
November 25, 2020
May fond memories of this sweet soul help ease your pain from this loss.
---
Gwen A Hendrick
Floyd
November 25, 2020
We are so heartbroken. It will just not be the same without our sweet little Carolyn. Our Deepest Sympathies and Love to each of you. Gwen, Brent and family
---
Sandra Poff
Check, VA
November 26, 2020
So Sorry for the loss our prayers are with the family
---
Hebron and Doris quesenberry
Floyd
November 26, 2020
Our prayers are with the family.
---
Olen & Frances Gardner
Riner, Virginia
November 27, 2020
So saddened by the passing of Carolyn. Beautiful lady, married to my first cousin. Always smiling and enjoying life.
---
Sign the Guest Book for Carolyn Alice Poff