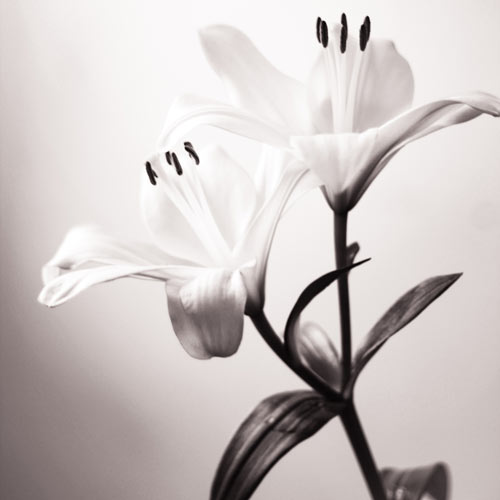 LaNora Lusk King
November 14, 1934 - January 23, 2021
LaNora Lusk King was born on November 14, 1934 to Rudolph "Buster" and Mildred Lusk in St. Louis, Missouri. She is survived by her husband of 56 years Don King and daughters Donna Bradshaw (Gary) of Check, VA, Jenifer Bowman (Joe) of Check, VA, Amy Casteel (Clark) of Danville, VA and Beth Bethard (Gary) of Check, VA. She is also survived by her grandchildren Molly Bradshaw, Adam Bradshaw, Grace Bradshaw, Lydia Bowman, Ford Bowman, Ethan Casteel and Jacob Casteel; also her niece Carolyn Rosing (Michael), great-niece Anna Rosing and great-nephew Ben Rosing of Atlanta, GA and nephew Gordon Smith of Anderson, SC. She was preceded in death by her beloved sister Nina L. Smith. Blessed and a Blessing LaNora was blessed to have planted deep roots in her community and to find the true callings for her life. She worked tirelessly for her faith community at Havens Chapel and within the United Methodist Conference. Her faith and compassion led her to work with the local food ministry and her love of her rural community led her to volunteer with the Farm Bureau and various other community groups to which she was devoted. It was a blessing to see LaNora's presence as she used her gift for connecting with young people. From raising her daughters and grandchildren, as well as others who loved their Grannyboo like Amber Harris, Lindsey Baker, Aubrey and many others, she was a grandmother to all children she met. LaNora's patience, grace and generous spirit made a deep impact on all. Her curiosity, love of reading and learning, her commitment to her faith, her service and her compassion were lessons she taught by example. Her family, friends and community will miss her dearly, but cherish the wonderful example with which she led her blessed life. A private memorial service will be held at a later date. In lieu of flowers, LaNora would have appreciated you sitting down and helping a young person read or for you to volunteer your time or make donations to Havens Chapel United Methodist Church or the Jesse Peterman Memorial Library in Floyd, VA. The family is being served by Gardner Funeral Home.
---
Guest book
Paula McDaniel
Copper Hill VA
January 24, 2021
So sorry for your family's loss. We lost my mother last year and I've learned first hand what a great loss that is! Prayers for you and your family. Rev. 21:3,4 Paula & Shiloh McDaniel
---
Keith & Lynne Storms
Wytheville, VA
January 24, 2021
LaNora was such sweet soul. We are so sorry for your loss. Lifting your whole family up in prayer.
---
Serena Smith Jacobs
Copper Hill
January 24, 2021
Don, Donna, Jennifer, Amy, Beth and Families, I'm so very sorry for your loss. I've know LaNora as long as I can remember and she was a wonderful sweet woman. Hold your memories close and rely on friends and family for support. Sending you love and prayers. Serena
---
Beth Simpson Huddleston
Winchester, VA
January 24, 2021
What a beautiful lady and a beautiful person. I am so sorry for your loss and am praying for you.
---
Tammy Randy and Megan Simpson
Copper Hill Va
January 24, 2021
We are so sorry to hear of Lanora's passing. She is enjoying the joys of heaven watching over you all. She was an amazing lady. I always enjoyed talking with her. Sending many prayers of comfort for you all. Love you all! Randy, Tammy, and Megan Simpson
---
Carol Weddle Sutphin
Willis
January 24, 2021
I am so sad to hear this. I have such fond memories of her growing up and being with all of her girls, especially Donna. My love and prayers go out to all of them.
---
Patsy Austin
Check
January 24, 2021
I am so sorry to hear about LaNora. I loved her and thought of her as a very dear friend as I'm sure many many people did. May God Comfort all of you as only He can. May you feel His peace and His love.
---
Dale and Joneen Sargent
Bristol
January 24, 2021
We are so sorry for the loss of your Mother. Nothing in the world can replace her and her place in your hearts. Please know that we are praying for your whole family.
---
Nina Battle

January 24, 2021
My prayers and thoughts to the family. Throwing hugs your way. May God arms reach down and comfort all of you
---
Trena Minnix
Floyd, Va
January 25, 2021
---
Alison Hatter
Check, Va
January 25, 2021
Our deepest condolences from the Hatter family.
---
Patty B. Weeks
Floyd, Va
January 25, 2021
Lanora was a very good person in so many ways. She will be remembered for her good heart and being so friendly and kind. She will be missed.
---
Revs. Rick & Liz Ecklund
Madison Heights, VA
January 25, 2021
What a shock to read about LaNora. When I moved to Floyd Co. with my family as the new pastor of Floyd Parish UMC, LaNora was our neighbor and great friend. Our family became friends with her family & I was blessed to perform the weddings of all their daughters. She was a power at Havens Chapel UMC and in here community. She will be missed by many people. Our deepest condolences to Don and the entire King family.
---
Loretta Ferguson
Check
January 25, 2021
Don,Donna,Jenifer,Amy and Beth you and your families are in our thoughts and prayers! LaNora will be deeply missed by all. LaNora was such a kind, sweet, and thoughtful Lady! Please let us know if we can do anything at all! Sincerely Robert and Loretta Ferguson
---
Dale Profitt
Floyd
January 25, 2021
It is hard for me to see LaNora go, I know that it is more difficult for you than me but she was one of the finest people that I have known. Dale
---
Michael Vest
Floyd
January 25, 2021
So sorry for your loss. I loved LaNora very much.
---
Rodney & Debbie Collins
Check
January 25, 2021
Our love, thoughts and prayers are with you all. Heaven has gained another sweet angel. Safe in the arms of her Lord and Savior!
---
Mr.& Mrs. Ricky Hollandsworth
Floyd
January 26, 2021
---
Rhonda Morris

January 27, 2021
I loved her coming into to the store and when she couldn't Don would LaNora was checking on you especially when my grandson was born early she made Don ask every time he walked in the door how is that baby she's going to ask she was a loving and caring person prayers for you all I'm here if you need anything love you guys
---
Lotti Pharriss Knowles
Valley Glen, CA
January 28, 2021
Sending love to Lenora's family and all whose lives were touched by her.
---
Tracy L Hancock
Floyd
January 28, 2021
I was lucky enough to get to work with Miss LaNora years ago and she was such a special, sweet person to me(as she was to everyone). I needed and appreciated her kindness more than I can describe. I am deeply sorry for your loss and pray for peace and comfort for you all.
---
Neal Compton
Floyd, VA
January 29, 2021
Donna and family, Sorry for the loss of your mother. I thought a lot of your mom. She was a very special lady. Thinking of you. Neal Compton and family
---
BarbraPhillipPaulDarren
Atlanta GA
January 30, 2021
Remember LaNora as A Woman of Valor. May her memory be a blessing.
---
Sign the Guest Book for LaNora Lusk King