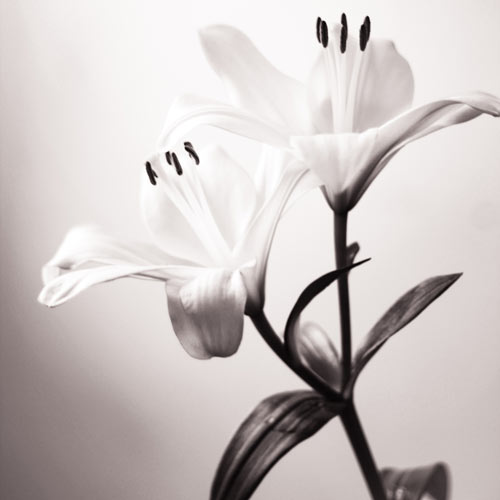 Clyde Lucille Mannon
October 14, 1916 - July 22, 2011
Clyde Lucille Mannon, age 94, of Floyd, passed away July 22, 2011. She was preceded in death by husband, James Ervin Mannon Sr.; one granddaughter, Rita Caldwell. She was a member of Beaver Creek Holiness Church. She is survived by three children and spouses, Betty and Louis Hylton, Jimmy and Martha Mannon, Wayne and Diane Mannon; one sister, Eva Mae Pillars of Radford; six grandchildren, Bill and Paulette Loving, Clifford and Leanne Loving, Judy and Kendall Weddle, Wanda and Wayne Gardner, and Denise Mannon; nine great grandchildren, Tonya, Carrie, Jeff, Lisha, Steven, Erika, Jessica, Matthew and Krista; several great great grandchildren. Funeral services will be held at Gardner Funeral Home Chapel on Monday, July 25, 2011 at 11:00 am with the Reverend Ellis Meredith officiating. Friends may call at 9:30 am on Monday before the funeral services. Interment will follow at Beaver Creek Cemetery.
---
Guest book
Eugene Hylton
Floyd Va
July 23, 2011
My sympathy to the Family,no words can express sorrow,God is with you at this time,and will guide you through
---
Mary and Ray Weddle
Floyd, Va
July 23, 2011
Betty, Jimmy, Wayne and Families Our thoughts and PRAYERS are with you at this difficult time. LOTS of LOVE and PRAYERS,
---
Bill & Bridget Stovall
Roanoke, Va.
July 24, 2011
Please convey our sorrow at the loss of Sister Mannon. While we are in deepest sympathy for your loss, Sister Mannon,as a faithful member of the Holiness Church, we can know that she is now able to know exactly what Jesus looks like and not just what some artist thouhght. She has heard the words "Well done Thou good and faithful servant, Enter into the Joy of Your Lord". I suspect that at her age she has lived a full life and is ready to hear those words from her Lord. We are sorry we cannot come in person but know that you all are in our prayers. Gods richest blessings to you! Bill and Bridget Stovall
---
Maurice & Connie
Floyd, Va.
July 24, 2011
---
Dean and Donna Graham
Floyd
July 24, 2011
Betty, Jimmy, Wayne, & family. We loved your Mom (Aunt Lucille)and will miss her. You all are in our prayers. God Bless You All! Dean & Donna
---
ROY BENTON THOMAS
CHRISTIANSBURG VA
July 25, 2011
WITH SYMPATHY, FOR YOUR MOTHER. I'M SORRY THAT I CAN NOT ATTEND, DUE TO WORK. ROY
---
Michael & Terri Hylton
Virginia Beach, VA
July 25, 2011
Please accept our most heartfelt sympahties for your loss. Our thoughts and prayers are with the entire "Mannon" family during this difficult time.
---
Sign the Guest Book for Clyde Lucille Mannon