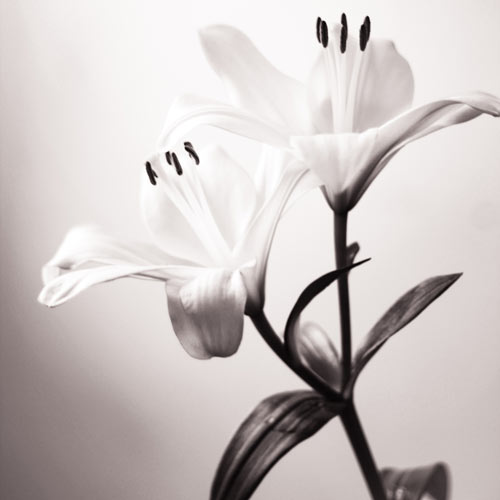 Mary Joanna Austin
July 19, 1935 - July 22, 2011
Mary Joanna Hill Austin, 76, of Floyd passed away after a long battle with Alzheimer's. She went peacefully to her Lord and Saviour surrounded by her family on Saturday, July 23, 2011. She was preceded in death by her parents, Clarence and Nelthia Hill ; sisters, Vilda Jones and Nadine Jones; brothers, Frank Hill, Perry Hill, and Junior Hill; son Kenneth Austin; and great-grandson, Aiden Austin. She is survived by her husband of 55 years, Harry Austin; sons, Lewis Austin, Larry Austin and wife Lorraine; daughters, Connie White, Cathy Noell and husband Keith, Nelthia Barton; brother, Buddy Hill; sisters-in law, Gladys Hill and Arlene Spradlin; brother-in-law, Bill Ball; 12 grandchildren and 8 great-grandchildren; numerous nieces and nephews. She was a member of Floyd Baptist Church where she served faithfully in the nursery. She was an accomplished seamstress, employed by Halmode Apparel, Lady Bird Apparel and Cross Creek. She also worked in the deli at Farmers Foods in Floyd. Her favorite pastimes were reading and spending time with her family. Family will receive friends Sunday, July 24, 2011 between 6:00 and 8:00 pm. At Gardner Funeral Home in Floyd. Funeral Services will be held at the Floyd Baptist Church, Monday, July 25, 2011 at 2:00 pm with the Reverend Roy Turpin officiating. Burial will follow at Vest Cemetery in Floyd County. Arrangements are being handled by Gardner Funeral Home, Floyd, VA. Condolences may be made to wwwgardnerfuneralhomefloyd.com.
---
Guest book
Mary Weddle
Floyd, Va
July 23, 2011
Our hearts were saddened to hear of Joanna's passing. We send LOTS of LOVE and PRAYERS for God to grant the Family peace and comfort. Nelthia, Girls and Harry, let us know if we can do anything for you. WE LOVE ALL of YOU.
---
Richard & Betty Wimmer
Hardy, Va.
July 24, 2011
Dear Family, we are so sorry to hear of your loss. Joanna was a wonderful person and always had a smile for you and was ready to help you if you needed it. She has been missed so much at the Family Reunions for the last couple of years. You are in our prayers and thoughts. If you need anything please let us know.
---
Kim Matthews
Radford, VA
July 25, 2011
Nelthia I was so sorry to hear about the passing of your mother. I said a prayer for you and your family.
---
Terry Smusz
Raford, VA
July 25, 2011
Nelthia, my deepest sympathy for your loss. The love between a mother and a daughter is one of God's great gifts. May the loving memories of your dear mother bring you comfort. You and your family are my prayers.
---
Rhonda Roten
Christiansburg
July 25, 2011
God never promised a life without pain, Laughter without tears or sun without rain. But He did promise strength for the day, Comfort for the tears and the light for the way, And for all who believe In His Heaven above He rewards their faith In His everlasting love.
---
Donna Thompson
Radford
July 25, 2011
I am so sorry for your loss, I will be thinking of you. Donna
---
Debby Meadows
Ringgold, Va.
July 28, 2011
Dear Family, I so sorry for your great loss. Joanna was a very sweet lady and will be missed. God is good and in His wisdom,decided that it was time for her to rest and enjoy her Heavenly home. Now she is having the "reunion" she loved with the others that have gone before her. My thoughts and prayers are with you.
---
Terri Kelly
Floyd, VA
August 01, 2011
Nelthia, Thinking of you and your family during this time of sorrow. May you find peace through God's love. Always, Terri
---
Sign the Guest Book for Mary Joanna Austin