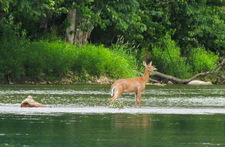 Oscar B Sowers Jr
April 16, 1955 - April 26, 2021
Oscar B. Sowers(Jr) crossed over to the other side of the river April 26, 2021 after many years of fighting various illnesses. He was proceeded in death by his mother, Neta B. Hill, father Oscar B. (Tom) Sowers. stepdad Joseph Hill, step-mother Imogene Sowers, brother Steve Sowers and sister Tina Quesenberry. Junior is survived by wife Katherine M. Sowers; children Delta, Daniel (Kelly) and Joshua (Amanda) Sowers; cherished grandchildren Jansen Bunn, Joselyn, Annaleise, Alivia, and Ayriana (Cheyenne) Sowers. Brothers Neil (Margret) Sowers and Jimmy (Sandy) Hill, sisters Teresa (Ricky) Richardson and Nancy (Roger) Beasley. Graveside services will be held Wednesday, April 28th at the family farm at 5pm, 1953 Thunderstruck Road, Floyd with David and Billy Johnson Officiating. Following services family invites friends and neighbors for a backyard visitation. In place of flowers, donations can be sent to Little River Baptist Church, 2449 Floyd Hwy. N. Floyd.
---
Guest book
Shelby Quesenberry
Willis
April 27, 2021
Katherine and family: so very sorry. May God comfort you as only he can. Love and prayers, Danny and Shelby Quesenberry
---
Renva Wade
Willis
April 27, 2021
I AM SO SORRY TO HEAR THIS! PRAYERS TO THE FAMILY!
---
Linda Horton Davis
Barren Springs Va
April 27, 2021
Katherine and family I am so sorry for your loss
---
Butch and Glenda
Floyd. VA
April 27, 2021
Dear Katherine and family, It is with sincere sympathy that write this note. May God wrap you in His tender loving arms and may He give you the peace that only He can. With much love and prayers. Butch Epperly and Glenda Swearengin
---
Karen Bunn Pell
Hillsville,Va
April 27, 2021
Sorry your loss. Prayers Jansen from Pa and Grandma Bunn. Prayers to everyone from Junior and Iva Bunn. We know he will be missed but treasure the good times Prayers. Junior and Iva and Karen Bunn Pell
---
Marie s.Horton
Hillsville va.
April 27, 2021
Catherine and family .So sorry to hear about Jr. Our prayers are with you all during this time. May God bless you all.
---
Bobby &Angela ,Bobby,Sable Manning
Copper Hill VA
April 28, 2021
We are so sorry for your loss and our thoughts and prayers are with you and the family.
---
Vicky Via
Roanoke VA
April 28, 2021
Kathrine, Daniel, and family, I am so very sorry for your loss. My prayers and thoughts are with you all.
---
Richard and Pauline Horton
Hillsville VA
April 28, 2021
Kathryn and family, So sorry for your loss. May God give you comfort during this most difficult time. Hugs and prayers. Richard and Pauline Horton
---
Kathy Sisk
Floyd
April 30, 2021
Daniel, Loss is so very difficult. You and your family are in my thoughts. Kathy Sisk
---
Nellie Hubbard
Woolwine
May 01, 2021
Catherine and family I was so sorry to hear about the loss of junior he was always so friendly and kind to me I hope that yours and my path will cross again one day again soon may God keep you in his Loving Care Nelly Kincaid Hubbard
---
Metro Insurance Services
Christiansburg VA
May 12, 2021
Please accept our sincere condolences for the loss of your loved one.
---
Kristie Turman
Floyd, Va
June 01, 2021
Katherine, Delta and family, I am so sorry for your loss. i will be praying for you all and thinking of you. May fond memories and God's love lift you up. With love and sympathy, Kristie
---
Sign the Guest Book for Oscar B Sowers Jr