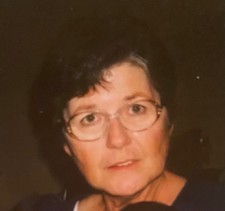 Patricia P Boyce
April 13, 1943 - May 10, 2021
Patricia P Boyce, age 78, passed away on May 10th, 2021. She is survived by her two sons, Kenneth Barry Cross and Thomas Brian Cross. She is also survived by her two sisters, Brenda Richardson and Norma Morcom. She has four grandchildren, Allanah, Connor, Nora and Gavin. Patricia was born on April 13, 1943 in Lynchburg Virginia to Barbra Owens Parsons and Ewell Douglas Parsons. She was the youngest of the three siblings. She was married to her late husband, Harry L. Boyce and lived in Lynchburg Virginia most of her life. She was deeply devoted to her family, collecting pictures and mementos of all her family and extended family. She was always a thoughtful and loving mother, grandmother and aunt. Patricia devoted an extended period of time tracking her family tree and sharing that with her sisters and extended family. She was a kind, loving and devoted person that blessed all who knew her. Patricia Parsons will be buried next to her late husband Harry at Spring Hill Cemetery in Lynchburg. A grave side service will be held on May 14th at 1pm.
---
Guest book
Shirley cheatham
Floyd va
May 14, 2021
Sorry for your loss. Pat a lovely lady
---
Andrea Rutledge
Lynchburg, VA
May 16, 2021
My prayers and thoughts to all of Pat's family and friends. I have known Pat for many years. She and I worked at Simplimatic together. She was like another mom to me. She was not only a friend but a mentor to me. She welcomed me in her home in Lynchburg many times. She and I took day trips together and always enjoyed each other's company. We tried very much to keep in touch once she moved. We texted and e-mailed. She often asked cat advice from me about Garfield. My deepest sympathy at the great time of loss. I will miss hearing from my dear friend.
---
Sign the Guest Book for Patricia P Boyce