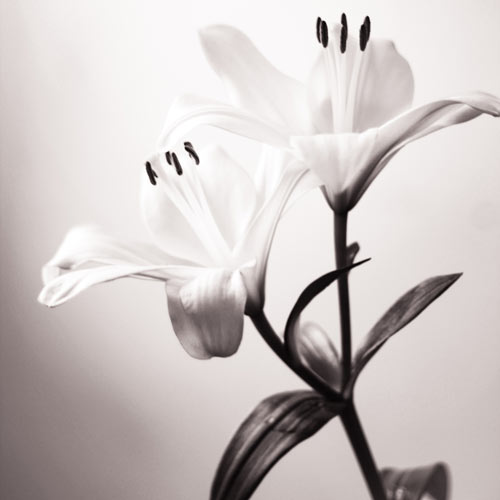 Mark Anthony Beckner
June 26, 1963 - June 18, 2021
Mark Anthony Beckner passed away suddenly at his home on Friday, June 18th, 2021. Mark was born in Roanoke, Virginia on June 26, 1963, to Allen (Joe) Beckner and Mary Radford Beckner. He grew up with his brother and sisters on Bent Mountain in Roanoke County. Mark attended Arnold R. Burton Vocational School where he studied autobody and graduated from Cave Spring High School in 1981. He was also a former volunteer firefighter for Station 8 in Bent Mountain, Virginia. Mark worked for Akzo Nobel (previously Reliance Universal) for 35 years. He most recently worked in the position of the Hazardous Min. Waste Manager. Mark loved sports and children. For 14 years, he combined the two by coaching in Floyd County not only the teams his children were on but other children's teams as well. Mark was a much loved and dedicated coach and most recently he coached his own grandson in T-ball in Roanoke County. He was elected the official Paw Paw for the team. Mark met the love of his life, Jodi, on a blind date in 1982. Mark and Jodi were married in July of 1984. They settled in Bent Mountain, Virginia, and later moved to build their family home in Floyd County, Virginia where they raised their 3 children. Mark leaves behind his greatest love, his wife, Jodi, sons, Ryan (Cassandra), Tyler (Kristen), and daughter Makayla. His greatest joys were his grandchildren, Emma and Nolan (Ryan) and Evelynn, Trigg, and Charlotte (Tyler). Left to mourn Mark's loss are his parents, Joe and Mary Beckner, his sister Brenda McPherson (Cole), his brother, Timmy Beckner (Martha), and sisters, Susan Hoal (Bill), Cathy Bair, and Jeanie Ryder (Duke) as well as many beloved nieces and nephews. Mark also leaves behind his mother-in-law, Winnie Minson, and brother-in-law Don Minson. On Friday, June 25, the family will receive friends at Gardner Funeral home in Floyd, Virginia from 10 am to 12 noon. Funeral services will be at 12 noon at Gardner Funeral Home with Pastor Gregory Cox officiating. Interment will follow at Vest Cemetery, 432 Cypress Drive, Floyd Virginia.
---
Guest book
Sandra Poff
Check, VA
June 22, 2021
So sorry for the loss he was a great person the same everytime that you met up with him he will be missed prayers to all the family I am so sorry Sandra
---
Carl, Cheryl, and Eddie Kempa
Copper Hill, VA
June 22, 2021
To Jodi and the family, Our hearts are breaking for you all. Please know we are praying for God to wrap His arms around you, to comfort you. You are part of our family and we love you.
---
Gloria Black
co worker
June 22, 2021
He will be greatly missed. My thoughts and prayers are with you all.
---
Tony link
Floyd va.
June 22, 2021
---
Tonya Nichols
Callaway
June 24, 2021
I'm sorry to hear about mark passing away prayers to all his family at this
---
Cathy Beckner Bair (catty)
Mccall, Idaho
June 24, 2021
Pork-markus, Buddy, Mark I called you Buddy I think until you started dating. I got a frog in my leg or arm if I called you that in front of your girlfriends. I don't want to even try to imagine my life without in it; you were an important part in just about everything I did. Lucky for me I had the chance to tell you how much I love and cherish you before you left us. My brother my best friend, you were the best man I have ever met in my life. I have traveled the world and met so many people but none had the kinda heart you had. Kinda makes sense your heart is what took you away from us because you used it to spread kindness and love every where you went. Rarely did I ever hear you say something bad about someone or even gossip. I think you just didn't want to spread negative thoughts and feelings and you definitely didn't want to hurt anyone. You were a wonderful husband and father like no other I've seen. I always wanted my kids to have a daddy like you. I measured every guy I met to you; never found one. Your love for Jodi and your kids was fierce, im pretty dang sure they know that...felt it always. I'm really sorry you didn't get the chance to walk Kay Kay down the isle. It was fun teasing you about that since the day she was born :):) You weren't ready to let her go but you would have secretly been happy and proud to do it. I have a part of me missing now and I'm not sure how to deal with you leaving. We had many for when storm and I move back. Both storm and Elijah are devastated and hurting, they loved you so much. Believe me I would bet they wished hundreds of times their dad would have been like you. Stormy was looking forward to building another friendship with you. He wanted to move close to you and momma. That desire didn't surface until he and his fiance started talking about having kids. He wanted his kids to have a great life around your family. He did not want to have kids here with only his dad and family for role models and advice. I think I should end this. Lucky for me I don't think anyone can read these. I miss you and can not imagine coming back and you not being there. I wish with everything in me I could find the right words to say to Jodi and your kids.i can't imagine how they feel. You were everything to Jodi and I want to comfort her...momma is hurting really bad and I have noticed she declining. I love you Pork, I couldn't have ask for a better brother. Except one that would go to the doc regularly and take care of his health. Yeah, im at the mad stage of grief. I know you are in heaven and granny is making you cornbread. I'll see you soonish brother
---
Jacey C Radford
Kingsport Tennessee
June 25, 2021
such a sad day ,we are holding you in our prayers . love uncle Jac and Frances
---
Sign the Guest Book for Mark Anthony Beckner