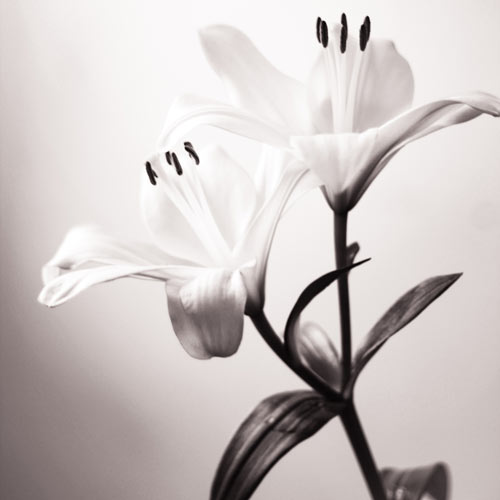 Garrison Scherich Hupp Sr.
August 25, 1936 - October 12, 2011
Dr.Garrison Scherich Hupp, Sr. 75, of Floyd, VA, and formerly of Chatham, VA, passed away on Wednesday, October 12, 2011. He was preceded in death by his wife, Sarah M. Hupp, his parents, Wilson C. Hupp and Lucille L. Hupp, and two brothers, William Hupp and Donley Hupp. Dr. Hupp was a lifelong educator having received his Ph.D from the University of Virginia. He retired from Hargrave Military Academy after 25 years of service. In addition to teaching and mentoring, he was an Onboard Educator for the United States Navy on the U.S.S. John Rodgers. Surviving are two sons and one daughter-in-law, Gary and Linda Hupp, and Cabot Hupp; one daughter and son-in-law, Sarah and John Loftin; two grandchildren, Josh Coburn and Jeff Coburn. A private memorial service will be held at a later date. In lieu of flowers, the family requests that memorial contributions be made to the American Cancer Society, 9 East Church Avenue, Roanoke, VA 24011. Condolences to the family may be made at www.gardnerfuneralhomefloyd.com. Arrangements are being handled by Gardner Funeral Home, Floyd, VA.
---
Guest book
Elizabeth Brinkley
Norfolk, VA
October 13, 2011
Cabot, I am very sorry to hear of your father's passing.
---
Mary Scott Swyeres
Chatham, Va
October 13, 2011
Sarah, Cabot and Gary - so sorry for your loss! What a great man! i do have so many fond and crazy memories of your dad from high school and the couple of years I taught with him. I am sending prayers your way!
---
Tom erwin
Chatham,VA
October 13, 2011
I have fond memories of your dad and especially some of our in depth conversations! You will be in our prayers! Tom Erwin
---
Richard Lankford
Fairfax, VA
October 13, 2011
Cabot,Sarah & Gary: Your father was one of a handful of people who I truly liked and respected. I felt a true affinity for him and I know he was loved in the Hargrave community. He made life exciting! I saw him last in April of this year and it is hard to believe that there will not be another time. My heart goes out to all of you.
---
Julie Nenon
Accra, Ghana, West Africa
October 14, 2011
Gary, Cabot, and Sarah, Please accept my deepest sympathies. I did not realize that Mr. Hupp was ill and I hope that the end was as painless as possible. Even though it has been years since we have seen each other (especially Gary and Cabot), for me, there has always been a sense that your family has been a part of my family. I guess that is what happens when you grow up together. With that in mind, please accept my condolences. Your father will be fondly remembered and know that he made a difference in many people's lives. Sincerely, Julie
---
scott pruitt
Blowing Rock, NC
October 15, 2011
I spent my high school years at Hargrave and there was no single instructor that influenced me more than LTC Hupp...He accomplished in a short period of time what i never really knew possible...He caused me to have a passion for literature and everyday as i sat in his class there was excitement both inside me and in the classroom...I'm sure everyone knows of Garrison "unique" methods of acquiring students attention, as the stories are endless, entertaining, and definitely true...He was a true scholar and he will be missed by many...he touched many peoples lives and helped to mold young cadets into men...The Hargrave family has lost a true treasure.... Scott Pruitt HMA '88
---
Ben Bobbitt
Pittsburgh, PA
October 16, 2011
Cabot, Sarah, and Gary, I am deeply saddened to learn of the passing of your father. It has been many years since we've seen each other but please know that I think of him often and smile. He was one of the greatest influences of my life. He always stressed content in communication as opposed to volume, succinctness vs. verbiage...and he did so with a great sense of dry humor and always kept the class interesting. (Sorry Mr. hupp for the run-on sentence). We talked often when he was on my study hall and I'm thankful for that time. You are all a great legacy to him. God bless you all during this difficult time. Ben Bobbitt
---
MARK MOTLEY
chatham,va
October 21, 2011
I'M SORRY ABOUT YOUR FATHER'S DEATH. DIDN'T KNOW ABOUT IT UNTIL I READ THE OBITUARY IN THE STAR TRIBUNE. CALL ME AT 434-710-6894 OR EMAIL ME AT MY MOM'S ADDRESS--www.nanciemotley@yahoo.com. MARK MOTLEY
---
Ruth W. Word
Chatham, Va
October 22, 2011
Sarah, Gary and Cabot I was very sorry to read about the passing of your father. I think about you all often and the friendship your mother and I shared together. I will be praying for your strength in your lost. With Love, Ruth Word
---
Connie Turner Heath
Chatham, VA
October 24, 2011
Dear Sarah, Gary, Cabot, So sorry to hear of your loss. I have many fond childhood memories that revolved around you and your family. Please know that you are in my thoughts and prayers. My warmest personal regards, Connie
---
Dr. Keith Crowder
Seattle, Washington
October 28, 2011
I am very sad to hear of Dr. Hupp's passing. He was my most influential teacher at Hargrave, and I have thought of him so often over the years. I still have the set of Great Books from our seminar he led at Hargrave. I met his children once when he brought you to Bugg's Island Lake for a camping and fishing trip in the 1970's. Of the many teachers who have touched my life, Gary Hupp was the best of the best. Thank you for sharing your Dad with us. His was a life well-lived, and he will be long-remembered.
---
Jim Shaughnessy
Earleton, Florida
October 28, 2011
Garrison Hupp required the 1969 Senior English class to memorize Hamlet's Soliloquy "To Be or not To Be". Have used this many times as a pilot in those long hours at cruise altitude when my eyelids were heavy and the cockpit was quiet. The co-pilots would look at me quite strangely, but I was rewarded when I recalled the memory of my 18 year old self struggling through my performance in front of my English class. Thanks for requiring me to learn this Garrison. Rest in peace Teacher. Jim Shaughnessy
---
Adrian Ted Vandyk
Marietta Ohio
October 30, 2011
I am sorry to hear about your dads passing. I will always remember his strong hand in teaching. Ted Vandyk class of 83
---
Adrian Ted Vandyk
Marietta Ohio
October 30, 2011
I am sorry to hear about your dads passing. I will always remember his strong hand in teaching. Ted Vandyk class of 83
---
Jim Shaughnessy
Earleton, Florida
November 01, 2011
As an airline pilot for decades, many times at cruise flight I would recite "To be or not to be" (Shakespeare's Hamlet soliloquy). Garrison had the 12th grade English class memorise this.Thanks Garrison for the enjoyment I got out of this. The strange looks I got from my first officers' was priceless.Rest in peace Teacher. Jim Shaughnessy HMA 1969
---
Buzz Williams
Va Beach, Va
November 20, 2011
We had to pass English IV to graduate. We had to pass the final exam to pass period. We had to convince you to like us even if you didn't. I graduated. You taught many of us what exactly what life would be like. Thanks for the lessons and all the fond memories. Buz Williams
---
Sarah
North Carolina
March 01, 2012
I guess I never thought to look on this site for "guest" to sign a "book". Thanks for your kind words and memories. I find myself with yet another hole/void in my heart...I feel like I lost both parents early in life, like it was too soon for Dad. I miss him aggravating me!! Thanks again for your words!
---
Dennis Crowley
Washington DC
August 20, 2012
Mr. Hupp was my senior english teacher at HMA. English was one of my strong subjects and he encouraged me to write. I was also one of the first members of the HMA flying club, and thought for sure, I would wind up in the cockpit of some airlines Boeing 727. After failing my Federal Aviation Administration First Class Physical, I took Mr. Hupps earlier advice, and wrote. I have been working in broadcast tv and radio here in DC as a correspondent. Thanks Mr. Hupp!
---
Sign the Guest Book for Garrison Scherich Hupp Sr.