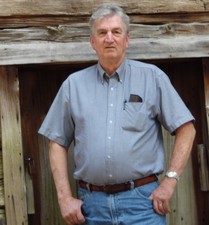 Maurice G Harris
August 10, 1948 - July 25, 2021
Maurice G. Harris, 72, of Floyd, went home to be with the Lord on Sunday July 25, 2021. Maurice loved spending time with his family, old cars, and bluegrass music. He was preceded in death by his parents, Junior "Pete" and Irene Harris; brother, Carl Harris; and stepson, Brannon Slusher. Maurice is survived by his wife, Linda S Harris; son, Scott Harris; granddaughter, Alyssa Harris; sister Janet Slusher; several nieces, nephews, brothers-in-law, sisters-in-law, and extended family. A funeral service will be held on Thursday July 29, 2021, at 11:00 AM at Gardner Funeral Home with Pastor Roy Turpin officiating. Interment will follow in Jacksonville Cemetery. The family will receive friends on Wednesday July 28, 2021, from 6:00PM- 8:00PM at Gardner Funeral Home.
---
Guest book
Darrell and Sheila Thompson
Floyd
July 27, 2021
So sorry to hear this. We are out of town visiting family. If you need anything let us know.
---
Sign the Guest Book for Maurice G Harris