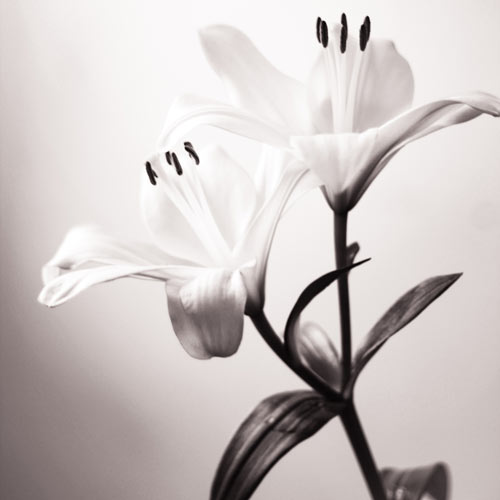 James Robert Blackwell
November 09, 1939 - October 13, 2011
Reverend James Robert Blackwell, 71, of Floyd, went home to be with the Lord on Thursday, October 13, 2011. Robert was saved by God's grace at 28 years old, went to Piedmont Bible College, and was blessed to serve as the Pastor of Tuggles Gap Baptist Church for 31 years. He was born on November 9, 1939 to Robert Sherman and Eula Belle Williams Blackwell. He is survived by his wife of 51 years, Patricia Page Blackwell; his mother, Eula Blackwell Martin; children and spouses, Joe and Lisa Blackwell, and Kim and Paul Shively; one granddaughter, Casey Blackwell; sisters and spouses, Nancy Jane Shank, Ileda Shelor, Catherine Louise and Thomas Hall, and Mary and W.B. Nolen; brother and spouse, Kenneth and Kathy Blackwell. Funeral services will be conducted at 11 a.m. on Monday, October 17, 2011 at New Haven Baptist Church with Professor Dr. Hoyle Bowman, the Reverend Mike Vest and the Reverend Brian Cockram officiating. Interment will follow at the Lee Cemetery in Tuggles Gap. Visitation with the family will be held from 3-6 p.m. on Sunday, October 16, 2011 at Gardner Funeral Home. In lieu of flowers, donations can be made to Tuggles Gap Baptist Church. Condolences for the family may be left at http://www.gardnerfuneralhomefloyd.com. Arrangements made by Gardner Funeral Home in Floyd.
---
Guest book
Eddie Harmon
Hillsville, Va.
October 14, 2011
Joe and family,so sorry for your loss. Robert was a fine man and I always enjoyed talking to him. May the lord give you comfort.
---
Pastor RICHARD JONES
Westfield,NC
October 15, 2011
To Pat,Joe,Kim and others members of Robert's family: Pauline and I want to express our heartfelt sympathy to you at this time and to assure you of our prayers. I thank God for having had a friend like Robert and also for the many good times over the years. Brother Robert was a man of the Book. He loved God's Word, he preached God's Word and he lived according to God's Word. What a wonderful testimony! Richard and Pauline Jones
---
mendel Hess
christiansburg va
October 15, 2011
Met Robert at the reunion this year and I am so sorry for your loss. The lord will be with you during this time of need and keep on looking up.May the lord bless you Mendel friend of Connie Shrewsbouy
---
Rebecca Shively
United States
October 16, 2011
I am blessed to have known Robert for several years.He was a kind,Christian man and will be missed by so many family members and friends. Memories are one gift from God that death cannot destroy. Each of us have our own memories of Robert and I have many myself. may God bring comfort to all who are suffering his loss and remember that he is just gone from our sight but will live on forever.
---
Curtis Semones
Greenwood, IN
October 16, 2011
I have many fond memories of being in high school and attending the reunions with Robert. May God uphold and bless you all at this time.
---
Sandra Anglin
Woolwine,Va
October 16, 2011
Keeping you in my thoughts and prayers. May all your memories and the love of your family and friends bring you comfort in the days to come.
---
Robert & Dawn Taylor
Cookeville, TN
October 16, 2011
We are very sorry to hear of the loss of your father. Our condolences and prayers go out to you and your family. You can know for sure that he is in Heaven and that's what we are all looking forward to. Until you meet him again, may his memories bring you comfort.
---
olive gene hart
Richmond Va.
October 16, 2011
Thinking about the entire family and sending our love. (Gene Hart,Mark Hart, Marydel Hart Rives.)
---
Peggy Moles
Willis, VA
October 17, 2011
My sincere sympathy to the entire family. Losing a loved one is the hardest thing in life to face. God Bless you all.
---
Silveon, Jean, Teresa and Tara Wright
Check, VA
October 17, 2011
Our thoughts and prayers are with Robert Blackwell's family. He will be greatly missed by everyone who knew him. May God be with you in this time of need. Love the Wright Family
---
Mike and Casey Rakes and family
Thurmont, MD
October 19, 2011
We were saddened to hear of the passing of Pastor Blackwell. Please know you are in our thoughts and prayers. We always enjoyed visiting his church when we were in Floyd for our family reunion every July. He always made us feel welcome. May you find peace and comfort in knowing that you will see him again. We'll be praying for your family. Mike, Casey, Colby and Tyler Rakes
---
Sign the Guest Book for James Robert Blackwell