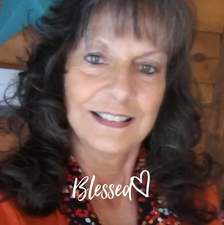 Rita Faye Smith
April 26, 1957 - August 03, 2021
Rita Faye Smith, 64, of Willis, passed away on Tuesday, August 3, 2021. Per her request, a private graveside service will be held at a later date.
---
Guest book
Anna Snavely
Willis
August 03, 2021
---
Jill Priestino
Littleton, NC 27850
August 03, 2021
May u finally RIP my dear friend. Im saying special prayers to our heavenly father today. No more pain for u Rita.Im thinking of u as that little girl who didnt talk and held on to her mama's apron when i came to visit. So glad we got together later in life and that u came to see me many times. U will be missed my friend. However, I know u are with GOD and no longer in pain... Love, Jill
---
Beth Huddleston
Winchester, VA
August 03, 2021
I am so sorry for the passing of this beautiful person. I have many wonderful memories of our childhood as neighbors. Rest in peace, Rita! You certainly were courageous.
---
Chuck Simpson
Roanoke VA
August 03, 2021
We had great times together as we grew up in Check. Fond memories of bike riding, hanging in the hay loft, playing tag football, just porch sitting. Thanks Rita Faye for making those memories be so grand.
---
Sunny Harmon Popp
Floyd, VA
August 05, 2021
Larry and Debbie, So sorry to hear about Rita. She was a lovely person. Sending heartfelt condolences. Always, Sunny
---
Linda Iddings
Christiansburg, VA
August 05, 2021
May God be with you at this very sad time. Rita will be greatly missed. Linda Iddings
---
Dennis Lawrence
Pearisburg, Va.
August 06, 2021
Hate to hear this news Rita. Always liked you. We had some good times.
---
Sign the Guest Book for Rita Faye Smith