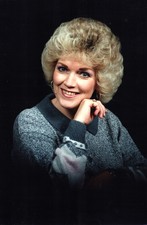 Judith "Judy" Abshire
October 30, 1943 - August 14, 2021
Judith " Judy" Abshire, 77, of Floyd, went to be with the lord on Saturday, August 14, 2021, after a brief but hard battle with cancer. She is survived by her husband of 60 years Roger W. Abshire; one son, Kevin Hale Abshire; one grandson, Joshua Brian Abshire; one sister, Patricia Ann McFarland. A Funeral Service will be held Sunday, August 22, 2021, at 2 pm at Gardner Funeral Home with Rev. Roy Turpin officiating. The family will receive friends at the funeral home two hours prior to service time. In lieu of flowers donations may be made to the Floyd County Humane Society at P.O. Box 862 Floyd, VA 24091 or online at https://www.floydhumanesociety.org/donate.
---
Guest book
millie payne
dugspur va
August 16, 2021
prayers be with u at this time for all the family. Sorry for your loss
---
kenneth wood
dugspur va
August 16, 2021
Sorry for the loss of a Very very dear Lady. are prayers are with you and all the family .
---
Dallas Stevens
North Padre Island,Tx
August 16, 2021
You were such a wonderful mom and know that you are missed deeply. I always thought of you as a very special lady in my life. Peace be with you
---
Patty Fadse
Wellsburg,WV
August 17, 2021
Sending My condolences to Roger, Kevin, Joshua, Aunt Pat, and extended family. I will love Judy forever.
---
Don and Joyce Gardner
Floyd, VA
August 18, 2021
So sorry for your loss; our thoughts and prayers are with you.
---
David Lofgren

August 21, 2021
I will remember Judy as a very special lady who was both stalwart and very kind; a true friend. It was easy to see that she and Roger were devoted to each other and their love is an example to all. "Miss Judy" will be greatly missed.
---
Wanda LAWSON
Radford Va.
August 21, 2021
To Judys family sorry to hear about Judy passing. She will be missed by so many. Have known her for about 30 yrs. and she was so much fun to be around.RIP
---
Gerry and Sandra Shank
Floyd Va
August 22, 2021
Roger, we were so sorry to hear of Judy's death. We will uplift you and your family in prayer. Thinking of you in the difficult days ahead. Gerry And Sandra Shank
---
Susan Wilson Noblitt

August 22, 2021
To Roger and Kevin: I'm so sorry. Judy was a wonderful and sweet person! She was always so kind to me and always welcomed me like I was one of the family. Sending lots of energy and good vibes your way. She will be missed and I'm so sorry for your loss.
---
Sign the Guest Book for Judith "Judy" Abshire