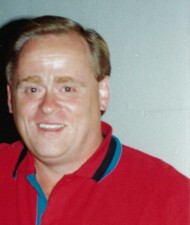 Roger Eugene Yeatts
July 12, 1953 - December 04, 2021
Roger Eugene Yeatts, 68, of Check, Virginia, passed away on December 4, 2021 at his home. Roger was preceded in death by his mother, Helen Kelley Yeatts, his father, Tommy Yeatts, and two brothers, Albert "Buck" Yeatts and Thomas Wayne Yeatts. Remaining to cherish his memory are his brother, Lowell Yeatts and his wife Dorma, his sister, Lois Ann Board and her husband Daniel, sister-in-laws Bonnie Yeatts and Suzanne Yeatts, niece and caregiver Kelly Yeatts, numerous nieces and nephews, and countless friends. Roger was a graduate of Virginia Tech and spent his professional life in retail. He loved his colleagues from his various stops over the years including K-Mart, Lowes, and Home Depot. However, his real passion was farming and spending time with his cattle for many years. During the last years of his life, he fought numerous health battles with the help of a strong medical team, home health nurses and therapists, and a loving family. The family wishes to thank both the Floyd County Rescue Squad for their multiple efforts on Roger's behalf and the Homer Fund from Home Depot for their support at the start of Roger's health issues. Graveside services will take place on Wednesday December 8, 2021 at 3pm at Restvale Cemetery with Rev. John Early officiating. Visitation with the family taking place on Tuesday December 7, 2021 from 6pm to 8pm at Gardner Funeral Home. In lieu of flowers, the family asks for donations to the Floyd County Rescue Squad or the Homer Fund.
---
Guest book
Beth Huddleston
Winchester, VA
December 06, 2021
Dorma, Lowell, and Kelly, I am so sorry to learn of the passing of Roger. I have so many wonderful memories of him as a young boy and as a young man when I lived in the neighborhood. He accomplished a lot during his lifetime. I know he struggled in his later years, and the three of you took such good care of him. I am praying for your strength at this difficult time.
---
Shannon and rick
Blacksburg va
December 06, 2021
I worked with Roger at Kmart in Christiansburg for many years and I will always remember how wonderful of a person he was. He always treated me like his own child and tried to always to steer me in the right direction. My dad who also spent much time talking to him while I worked remembers how genuine of a person he was. It was a family environment there and for the time I spent with roger I will always be grateful. RIP my friend. I'm very sorry for your families loss. You will truly be missed.
---
Lisax Hodge
Dublin
December 07, 2021
Worked with Roger at Kmart he would call me his little sister. I know he is at rest now in heaven,
---
Gerry and Sandra Shank

December 07, 2021
So sorry to hear of Rogers death. Prayers for the family. Gerry and Sandra Shank
---
Vickie Christmas
Ararat, Va
December 08, 2021
Roger was a good friend throughout our school years. He was such a funny guy and we had such good times. He Wii be missed.
---
Mitzi King
Christiansburg
December 08, 2021
Roger it was great working with you at Kmart. You were always a nice manager and treated people nice. My dad(Roger Farmer) always talked nice about you. Maybe you and him will meet up and catch up on things. You will never be forgotten!
---
Sign the Guest Book for Roger Eugene Yeatts