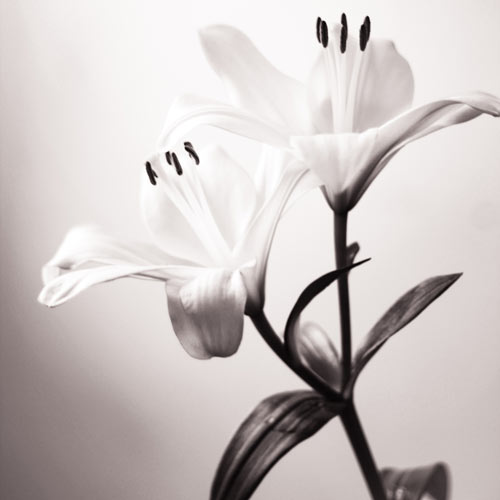 Miryam Rose Guzman
August 30, 2021 - January 02, 2022
Guzman, Miryam Rose Born August 30, 2021 passed from this life Sunday morning, January 2nd, 2022 in the arms of her parents, Daniel Guzman and Rosemary Ann St. Jacques-Guzman. In addition to her parents, Miryam Rose is survived by her grandparents David and Maggie Guzman of Roanoke, Steven St. Jacques (Michelle Mowles) of Roanoke and Sonya St. Jacques (Lenard Tuck, Jr.) of Bon Air. Also surviving are her Great Grandparents, Cleatis R. Sisson Jr. and Sally Sisson of Floyd, her aunts Celina Guzman of Roanoke, Giselle Guzman of Alexandria, Teresa Bugg (Gary) of Pulaski and her uncles David Guzman Nafarrete (Allison) of La Crescenta, California and Cleatis R. Sisson III (Diana) of Salem, first cousins, Lelia and Munro Nafarrete of La Crescenta. She was preceded in death by her first cousin, Taiyo Nafarrete who is Munro's Twin. Miryam was our gift from God. She brought us all together and she made us a family. Her earthly remains will rest at home on the Farm in Floyd with her pre-deceased Great Grand Mother, Mary Ann Douthat Sisson and her Uncle Lucien Ray Sisson. There will be a graveside service at Red Oak Grove Cemetery Monday, January 10 at 11:30 AM followed by a Memorial Service and Visitation at Second Presbyterian Church in Roanoke at 2:00 PM. A visitation and reception will follow. The Reverend George Anderson will officiate both services. Floral Tributes can be delivered to Second Presbyterian Church, 214 Mountain Ave SW, Roanoke, Virginia. In lieu of Flowers donations may be made to support Second Presbyterian Church. The Family would like to acknowledge with gratitude the congregation of Second Presbyterian and the hosts of family and friends who have supported us through this tragedy.
---
Guest book
Judy Bryant
Willis
January 06, 2022
---
Debra St.Jacques
London England
January 07, 2022
Even though I can't be there in person. I am there in love, heart and spirit. xxx
---
Sharliena st jacques
London
January 08, 2022
To my family I have no healing word to make you feel better. All I have is my love,heart,prayers and support. Rest in peace Miryam Rose. Xx
---
Becki Pinegar
San Diego, CA.
January 08, 2022
I am so incredibly sorry for your loss, I am here for you and thinking of you. Sending you all of my love.
---
Terri & Jeff Tuck
Richmond, VA
January 09, 2022
Dear Rosemary and Daniel, We are so very sorry. Our hearts are broken for you. My prayers are for your strength and your continued faith. Please know you're in our hearts and prayers going forward. "The Lord is close to the brokenhearted; he rescues those whose spirits are crushed."- Psalm 34:18 God, we pray that you will draw near to Rosemary and Daniel who are grieving the loss of their baby. Thank you that you are close to them during this time and that you will never abandon them even during the toughest and most tearful days. When they have days where they feel numb and unsure, please lift them up with your strength. Amen. We love you.
---
Sylvia collins
Essex uk
January 09, 2022
Miryam a child conceived because off love , Born and was loved ,, in her passing she will be remembered with love ; bless this child lord , And give strength too the Family !!!! may she Rest in Peace. love you all Auntie Sylv and Family
---
Carley Collins
Essex, England
January 09, 2022
There are rocking chairs in heaven where little babies go, where angels hold them closely and rock them to and fro. Rip little princess, sending you so much love. Paul, Debbie, Carley, Kelly, Scott, Chloe and Milo.
---
Janice, Tracy and Joel

January 10, 2022
We are sending all our love, thoughts and prayers to you all. RIP Miryam Rose Love Janice, Tracy and Joel
---
Cathy Nevill
Dunmow Essex England
January 10, 2022
God has gained another angel. May you rest in peace Miryam. Rosemary and Daniel please find strength and comfort from everyone who loves you. You are in my prayers always god bless.
---
Chris and Monica Steplock
Conway Arkansas
January 10, 2022
My family is praying for you, Daniel and Rosemary. So sorry to hear about the loss of your sweet Miryam Rose.
---
Sign the Guest Book for Miryam Rose Guzman