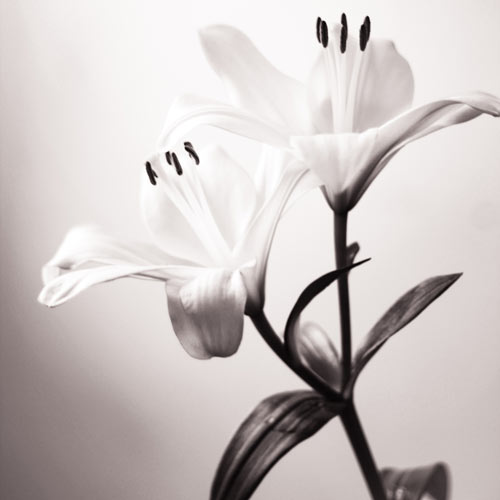 Louise Alderman Hylton
May 18, 1926 - November 14, 2011
Louise Alderman Hylton, 85, of Floyd, passed away on Monday, November 14, 2011. She was preceded in death by her husband, Ralph Hylton, her father and mother, P.A. (Buddy) and Bessie Williams Alderman, three brothers, Estrage, Bennett, and Harry Alderman, and one sister, Helen Alderman Akers. She was retired from the Floyd County High School Cafeteria. She is survived by one son, Gary Hylton and wife Lien, of Richmond, VA; one daughter, Carolyn Hylton, Pilot, VA; three grandchildren, Mary Louise Hylton, Gary Jr., and Ryan Hylton, Richmond, VA; John Epperly of Pilot, VA and his father, Donnie Epperly; three great-grandchildren, Adam, Alex, and Isaac; four sisters-in-law and one brother-in-law, Shirley and Robert Richards, Miriam Hylton, Lillian Hylton, and Thelma Hylton. Funeral services will be conducted at 2 p.m. on Thursday, November 17, 2011 at Gardner Funeral Home Chapel with the Reverend Angela Tolbert Carr and the Reverend Jerry Hylton officiating. Interment will follow at Laurel Branch Cemetery. Friends may call on Wednesday after 1 p.m. at Gardner Funeral Home where the family will be from 6 p.m. until 8 p.m. Memorial contributions may be made to Laurel Branch Cemetery at 3948 Floyd Highway South, Floyd, VA 24091. Condolences to the family may be made at www.gardnerfuneralhomefloyd.com
---
Guest book
The caldwell "s andy,donna,brandon,david,cody "blue eyes"
floyd va
November 15, 2011
A wonderful person she will be miss by us all
---
Gail Tankersley
Floyd, Va
November 15, 2011
My thoughts and prayers are with you all. Louise was always such a special person and I know she is now singing in heaven. She was the first friend that my mom made when she moved to Floyd, and they kept that special bond thru the years. I remember as a child watching them at communion because they would always try to sit together. As I grew up, I realized that their friendships was more than "just someone to talk to", it was a "Sisters in Christ" love. God bless you all.
---
Michele Harvell
Willis, VA
November 15, 2011
Thank you Louise for the warm welcome when I first attended Laural Branch COB in 1999, you were the sweetest lady in the church. You will always be remembered as a very fine lady and a great friend....enjoy your reunion in heaven with Ralph and everyone else waiting for you, I am sure the list is long. I look forward to seeing you there when I arrive.... LOVE YOU
---
Nadine L. Cecil
Baltimore, Maryland
November 15, 2011
I have such wonderful memories of your Mother that I will treasure always. Both your Mother and Father were very special to me. May the Lord's comfort be with all of you knowing she is with Him. Love and God bless.
---
Loy Belcher & Barbara Belcher & Familiy
Roanoke, VA
November 16, 2011
Our sincerest condolences to the family.
---
Donald Conner
Louisville, KY
November 16, 2011
What a wonderful, sweet lady Louise was. She & Ralph lived on the corner of "the good road" where our dirt road met the (then) graveled Laurel Branch Road. It was where my brothers & I caught the school bus when the Jones family lived there. During the Hylton tenure I had to leave my car at their house many times and walk home due to the our road being impassable. Often they would see me and invite me in for a warm drink, or loan me rain gear, for my walk home. It was where I saw television for the first time... a boxing match, won by Carmen Basillio. It was such a warm feeling just knowing Ralph & Louise were there! I am honored to have known them. My deepest sympathy to all the family.
---
Ben Ninmann & Cheryl Waldron
Lancaster, PA & Bent Mountain, VA
November 17, 2011
Gary, Carolyn & families, we were so sorry to hear of the loss of Louise. She was so very proud of you both and loved you very much. She and Ralph were such dear friends to our parents, and I know they've all had a great visit in Heaven already. Our love and prayers, Cheryl & Ben
---
Sign the Guest Book for Louise Alderman Hylton