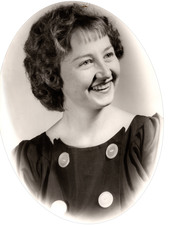 Barbara Ann Barton Graham
March 29, 1942 - March 01, 2022
Barbara Ann Barton Graham, 79, of Floyd passed away peacefully at her home surrounded by her loving family and went to be with her lord on Tuesday March 1, 2022. Born on March 29, 1942, in Shawsville, VA, to the late Clarence E. Barton and Stella May Musselman Barton. She was preceded in death by her older sister Madeline Barton Bishop and brother-in-law: Jack Bishop. Barbara was born and raised in Shawsville, VA, where she married and lived most of her life raising her three sons and her grandchildren. She was an excellent cook and loved canning vegetables and meats for her family to enjoy. Making many dishes of everyone's favorite. She was famous for her deer tenderloin and bear meat stew. She had a passion for all things wildlife, having raised a baby deer named Bambi, orphaned squirrels and baby skunks. She definitely had a love of all her dogs, usually Boston Terriers, through the years. She and her husband Kenneth moved to Floyd 35 years ago and made it their new home and ran "Ken and Barbs fishpond", being a host to many fishing tournaments and making new friends for life. She also collected many sets of treasured antique dishes, crystal angels and figurines. Barbara loved to hunt and fish alongside her husband and has numerous "trophies" proudly displayed in their home. Left to cherish her memory are her loving husband of 61 years, Curtis Kenneth Graham, Sr.; her loving sons: Curtis Kenneth Graham, Jr. and wife Kathy of Floyd, Ricky Edward Graham of Floyd, and Roger Lee Graham and wife Kim of Christiansburg. "Granny" as she was affectionately called also had 12 grandchildren: Becky, Rachel, Lauran, Jessie, Ricky, Matt, Kasey, Ian, Tyler, Katherine, Chase and Conner, as well as 21 great grandchildren, who will all miss her dearly. Also surviving are brothers-in-law: Dean Graham and wife Donna of Floyd, Connie Graham and wife Joyce of Floyd; sisters-in-law: Shelby Throckmorton of Virginia Beach and Kathy Graham of Nashville, TN, nieces: Rhonda Saylors and husband Mike, Melissa Hollins and Husband Darrell and many other aunts, cousins and relatives. Funeral services will be Saturday March 5, 2022, at 12:00 PM at Gardner Funeral Home with Pastor Marvin Wade and Pastor Clyde Bishop officiating. Interment will follow in Roselawn Memorial Gardens in Christiansburg, VA. Family will receive friends Friday evening at Gardner Funeral Home from 6 until 8 PM. Flowers will be appreciated, or donations may be made to the Floyd County Humane Society in Barbara's name.
---
Guest book
NormaJean Landis
Christiansburg
March 03, 2022
Mom (Barbara Landis) and I are so sorry for your loss. Barbara was a wonderful lady who was always friendly. Your family is in our prayers.
---
Sharon & Ken McFarland
Covington, VA
March 04, 2022
So sorry that she has passed, but she has gone to a better place where she will no longer be suffering in pain. Some of my grandchildren spent a lot of time fishing at Barbara and Kenneth's pond. They always had good stories about their fishing adventures. She will be missed.
---
Sign the Guest Book for Barbara Ann Barton Graham