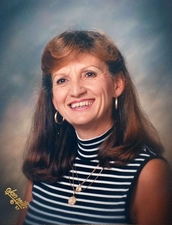 Monica Bush Ogle
June 01, 1947 - April 12, 2022
Monica Bush Ogle, 74, of Willis Virginia ended her battle with cancer by passing on Tuesday April 12. She was born on June 1, 1947, to Thomas F and Therese C Bush in Roanoke Virginia. Monica leaves behind her husband of 32 years, Timothy H Ogle, two daughters, Kathleen Tankersley, Christine Anouilh (Brian Hundley), and two grandchildren, Audrey Hundley and Jack Hundley. She is also survived by a brother and nephew, Thomas F Bush Jr and Thomas F Bush III. She is preceded in death by both parents and a sister, Rebecca A Bush. Tim and Monica permanently moved to Floyd in 2006 to restore the Burnett homeplace in Willis Virginia. Both are members of All Saints Catholic Church, as well as active participants during the church's construction. Monica was a devoted wife, mother, grandmother, and friend, with never-ending love for her family and home. Please join us on Saturday, April 30, 2022, at 1:00pm at All Saints Catholic Church, 598 Needmore Lane NE Floyd, VA for funeral services, with a Celebration of Life in the home for friends and family immediately following. In lieu of flowers, the family asks that donations be made to the June Bug Center of Floyd in her name. Donations can be made at https://www.junebugcenter.com/donation-subscriptions.
---
Guest book
Gail Tankersley and Zachary Tankersley
Floyd
April 16, 2022
So very sorry to hear about Monica. Our thoughts and prayers are with you.
---
kelly bryson
BASSETT
April 17, 2022
christy i;m so sorry to hear about your mom , im here for you , your family , much love kelly
---
Mildred Bryson
BASSETT
April 20, 2022
i;m so sorry for your loss of your mom christy love mildred
---
kelly bryson
BASSETT
April 27, 2022
i wish i could be there for you christy and your family i will be thinking of you christy much love kelly
---
Sign the Guest Book for Monica Bush Ogle