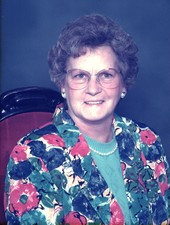 Joy Ann Huff
August 14, 1935 - July 13, 2022
Joy Ann Huff, 86, of Floyd, passed away July 13, 2022. She was preceded in death by her husband Paul Huff and Son Ray Huff. Joy is survived by Wendell Huff and Jerry Huff, granddaughter, Tracie Stillwell (Chris); great-granddaughter, Carlee Stillwell, sister-in-law, Claudine Sowers; brother-in-law, David Huff (Lorine), special sister-in-law, Judy Sweeney (Barry); brother-in-law, Curtis Huff (Brenda). A funeral service will be held on Saturday July 16,2022 at 1PM at Gardner Funeral Home with Pastor James Bradley officiating. Interment will follow in Red Oak Grove Cemetery. Family will receive friends from 11AM to 1PM prior to service time Saturday.
---
Guest book
G.C. Spangler

July 13, 2022
So sorry for the loss of your mother,may God bless y'all. G.C.& Rhonda Spangler
---
Joyce Midkiff
Floyd Va
July 14, 2022
Wendell, Jerry and family, I am very sorry about the loss of your Mom. Joy was a wonderful lady, to know her was to love her. Our earthly loss is definitely Heaven's gain. Joy was one of the best, always giving, wether it was your birthday, wedding or moving she always had a gift. Joy will be greatly missed and I am so happy that she was a friend and neighbor on Poor Farm Road!
---
Garry and Sandra Shank
Floyd Va
July 16, 2022
We're so very sorry for your loss. Sending Prayer for the family's comfort at this difficult time. Sincerely, Gerry and Sandra
---
SANDRA RATLIFF
Floyd
July 17, 2022
David and I are so sorry for your loss. Our thoughts and prayers are with the family.
---
Sign the Guest Book for Joy Ann Huff