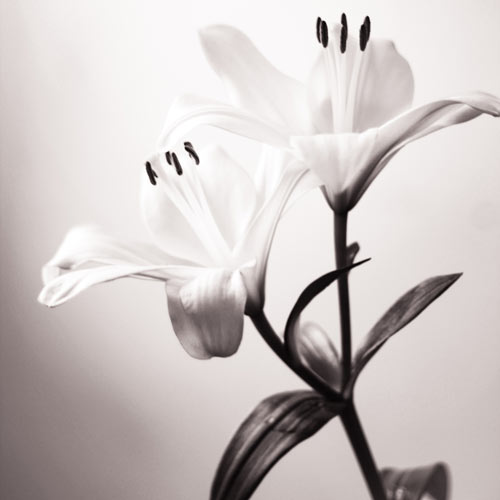 Emmie Lou Love
September 18, 1928 - January 16, 2012
Emmie Lou Love, with her family beside her, passed away Monday January, 16, 2012 in her home in Winter Park, FL. She was born in Check, VA on the 18th of September, 1928 to the late William and Sue Weddle. She was a devoted and loving wife to her husband Ray, a dedicated and tireless mother to her children Kim and Melanie, an unconditionally loving grandmother to her four grandsons, Michael Alan, Sereth, Merrick and Auston. Emmie Lou Love graduated from LMU College in 1948 at the age of 20 with her degree in Education and began her career of enriching the lives of hundreds of the children she taught and counseled. She received her Masters Degree in Counseling from Rollins College in 1970 and was awarded Teacher of the Year at Lake Weston Elementary in 1980. She retired after 38 years of dedication to the education system in 1986. She was a faithful member of Killarney Baptist Church, Winter Park, FL and the Floyd Baptist Church, Floyd, VA. Left to cherish her memory are her husband, Ray Love; her two children, Kim Love, Melanie Love, her sisters; Helen Sue Burgess, Roberte Lee Francis; four grandsons, Michael Alan Geldner, Merrick Ray Geldner, Sereth Dane Love, Auston Piers Love; and two great-grandsons, Malachi Edward Geldner, Mason Ray Geldner. Also surviving are many cherished relatives and friends. The celebration of her life will be conducted at Floyd Baptist Church, Floyd, VA 1:00pm Saturday, January 21, 2012 with Pastor Joe Womack presiding. Her family will receive friends 6:00 until 8:00 pm Friday, January 20, 2012 at Gardner Funeral Home, Floyd, VA. In lieu of flowers, Emmie Lou Love and her family request donations to Floyd Baptist Church, P.O. Box 58, Floyd, VA 24091. Online condolences may be made at www.gardnerfuneralhomefloyd.com. Arrangements by Gardner Funeral Home, Floyd.
---
Guest book
Phyllis and David Shank

January 20, 2012
Our thoughts and prayers are with the loved ones grieving the loss of Pinkie. It was our pleasure to have met and talked with her. She will long be remembered by many. Phyllis and David Shank
---
Vera Edmonds and daughters
Woodlawn, Va.
January 20, 2012
Ray, Our thoughts and prayers are with you. May your wonderful memories see you through this time of grief. We treasure the times we got to spend with you both at our recent reunion get togethers at my home in Woodlawn. Please stay in touch and know you are surrounded by many friends who care about you.
---
Joe Rutrough
Floyd Va
January 21, 2012
Kim My thoughts and prayers are with you and your family at this time.Am sorry I didn't get to speak with you.Stay strong and stay safe. Joe
---
Michael H. Geldner
United States
January 27, 2012
My greatest sympathy and condolences to the entire family and all of Pinkie's friends. As my former Mother-in-law, I will always remember and cherish Pinkie's love, warmth and patience. I'm sad that she has passed and I will miss her, but I am very happy, and fortunate, to have known her!
---
Barbie and Leroy Wilson
Longwood, Fl
January 31, 2012
May these words of sympathy help to comfort you always.....And may loving memories bring you comfort, warmth and peace. You are so dear to our hearts. Love, Barbie and Leroy
---
Sign the Guest Book for Emmie Lou Love