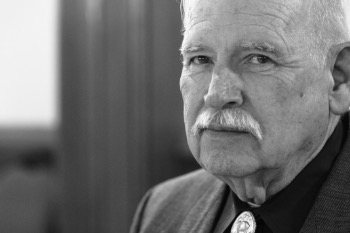 Cleatis Reginal Sisson, Jr
June 30, 1943 - May 09, 2023
Command Sgt Major VADF Retired, Cleatis Reginal Sisson, Jr. passed peacefully at his home in Floyd County, Virginia under the watchful eyes of his wife, Sally and his Savior, Jesus. He is the son of the late Cleatis R. Sisson, Sr. and Eugenia Hale Sisson, and predeceased by his first wife Mary Ann Douthat Sisson, his son, Lucien Ray Sisson and great granddaughter, Miryam Rose Guzman. Reggie leaves behind to cherish his memory a devoted wife, Sally Marie Akers Sisson of Floyd, son, Cleatis Reginal Sisson, III (Diana) of Salem, daughter, Sonya Sisson St. Jacques, (Lenard Tuck, Jr.)of Bon Air, step daughter Patricia Bugg (Gary) of Pulaski, granddaughter, Rosemary Ann St. Jacques-Guzman (Daniel) of Roanoke, Rosemary's Father, Steven St. Jacques, step grandchildren, Jamie Finley (Josh) of Monck's Corner, South Carolina, Adam Bugg (Katie) and Chance Bugg (Summer) of Pulaski, sisters Wanda Lou Henry (Ira Steven) of Roanoke and Janie Lynn Feury (Ronnie) of Salem. Reggie was a graduate of Andrew Lewis High School in Salem and a Sergeant in the 80th Division of the United States Army Reserve until the mid 1970's. He had a brief career in retail but his second love after the military was farming. Reggie would joke that, if he won a million dollars he would pay some bills and see if he could hang on for another year. He spent some time as an extension agent for Virginia Tech and loved nothing more than learning from the farmers that he was meant to instruct. He was the owner of Liberty Cab in Roanoke, Virginia between 1995 and 2004 and was known about town by his call sign "Papa 7." He had a gift for public speaking and was a talented Auctioneer. He was an avid student of the history of the United States with particular devotion to the Old Dominion, Virginia. Reggie wore many hats in his lifetime both literally and figuratively. There was a perpetual stack of varied headgear at the ready and woe betide the child that played with his hats. Of all the facets of Reggie's career life, his passion was the Virginia Defense Force. In 1985 Sgt. Sisson was a member of the small band of soldiers that reinvented the Virginia Militia and formed it into the organization that it is today. "VIrginians serving Virginia." He retired in 2016 as Command Sergeant Major. In his retirement speech he stated that, until he enlisted in the military he was referred to as a boy. Once in uniform, his drill sergeant called him "Young Man." He made every effort as a volunteer to this great Commonwealth to assist in the development of its young men and young women as citizen soldiers. Reggie was a big believer in second chances. He gave them frequently and took advantage fully of the ones given him. His retirement with Sally was joyful. From their wedding at Dillon Chapel where they enjoy membership, to the family dinners ending in impromptu gospel singing by Patricia and Gary, to picnics at Smartview Park where he got the chance to make coffee on the camp stove. Every day a gift. Every grin a laugh. Every one family. The family will receive guests between 6 and 8 PM on Friday, May 12th at Gardner's Funeral Home in Floyd, Virginia. Funeral Services will be held at Gardner's Saturday, May 13th at 11AM with interment to follow at Red Oak Grove Cemetery.
---
Guest book
Sandra Barlow Settles
Salem, Va
May 11, 2023
I am sorry for the void left by Reggie's death. He lived an amazing life. CR, Sonya: the things you wrote about your daddy were so touching. Your love for him shines with every word of every story. I wish I could hug you both right now. I'd like to see the reunion in Heaven when my Dad finally gets through the throng of celestial greeters to throw up his hand at your Dad.
---
Derrick Dinwiddie
Crittenden KY
May 11, 2023
I was said to hear of the passing of Poppa Sission. I remember his laughter and his jokes the most. I also remember the first time going to his house with my mom, dad and sister and my sister and I watched the movie "Gettysburg" for the first time. This is made all the more sad and memorable for me because I plan to go to Gettysburg this year for the 160 anniversary of it. I will go there with the memory of him and thankfulness in my heart for knowing him and introducing me to that movie. He will be sorely missed.
---
Chris Howlett
Lovettsville Va.
May 11, 2023
CSM Sisson was an outstanding leader. His ability to share his knowledge and wisdom, allowed his Soldiers excel in their duties. He often used humorous examples to help us commit to memory the important points of instruction. He made the world around him a better place. Though he is missed by his comrades here on earth, I am happy for him to walk with his Savior. Well done my good and faithful servant.
---
Janet Keith
Willis, VA
May 12, 2023
Sonya and C.R., this is a beautiful tribute to your father. I did not know him, but I am certain that I would have enjoyed being in his presence. Sonya, I will never forget your thoughtfulness when D.J. passed. The messages that you forwarded to me touched my heart and gave solace. As I lift up you and your family in prayer, I am hopeful that you find solace during this time. Know that you will always have a special place in my heart.
---
Jeff Bower
Floyd Va
May 12, 2023
A true patriot, well done sir.
---
COL F Neal Thompson
Richmond VA
May 12, 2023
A true soldier of the first order. His devotion to God and Country was evident in every soldier he trained. A soldier /citizen, who shared his high ideals of personal responsibility and integrity to the great benefit of the Commonwealth of Virginia
---
Crawford Godsey
Charlottesville, VA
May 13, 2023
Reggie and his family were of great comfort to me at a difficult time many years ago. The hospitality of his home, the seemingly bottomless coffee pot, and hours of conversation meant so much. My thoughts go out to the whole family and my prayers that the memories he left you will sustain you go to all of you as well.
---
Leon Hubbard
Floyd, VA
May 16, 2023
Sonya, prayers for you & your family. We saw the beautiful flowers Sunday at Red Oak Grove (Annette was preaching there, & my brother and I sang). I know your Dad is greatly missed, but in a far better place now.
---
Cline S. Hall
Check, VA
May 19, 2023
I am so sorry for your loss and that I did not get to meet and talk with my cousin, Reggie during this lifetime. My parents used to speak highly of Reggie's father Cleatis. My Mother was Dana Sisson, daughter of Robert and Ora Sisson.
---
Sign the Guest Book for Cleatis Reginal Sisson, Jr