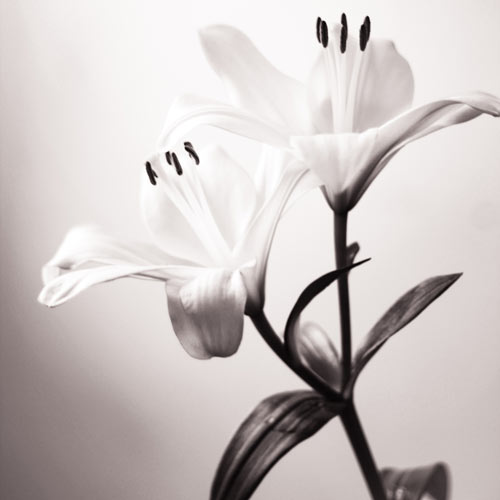 Howard Eldwood DeHart
January 26, 1943 - January 23, 2012
Howard Eldwood DeHart, 68, of Bassett, passed away on Monday, January 23, 2012. He is survived by his wife of 44 years, Lily Whisnant DeHart, four children & spouses Jennifer Lynn Berry & Greg, Lily Marie DeHart, Howard Eldwood DeHart Jr. & Faye, Bradley Alan DeHart & Rebecca; five grandchildren William Lee Perdue, Brittany Marie Hall, Tyler Benjamin DeHart, Krista Lanae Berry, Ethan Lewis DeHart, and three sisters Irene Duncan, Neurine Tolbert, Loyce Spencer. Funeral services will be conducted at 2 p.m. on Wednesday, January 25, 2012 at Gardner Funeral Home Chapel, Floyd, VA, (540) 745-2007. Interment will follow at Jacksonville Cemetery. The family will receive friends on Wednesday from 12 p.m. until 2 p.m. at Gardner Funeral Home, and at the residence at all other times. In lieu of flowers, donations may be made to the family for funeral expenses. Condolences to the family may be made at www.gardnerfuneralhomefloyd.com.
---
Guest book
Joni Hylton Martin
Woolwine, VA
January 23, 2012
I am very sorry for your loss. I had the intentions of coming to the family night, but since it was before the funeral I didn't get to make it because of work. I just want to send my deepest condolences. Love and Prayers for all of you.
---
Marvin & Gloria Moran
Bassett, Va.
January 25, 2012
Our thoughts and Prayers go out to the family!!! Howard was my husband's uncle, i know he will be greatly missed, but may God comfort all of his family!! Love and Prayers Marvin & Gloria Jean
---
CAROLYN H YODER
Hildebran, NC
January 28, 2012
Dear Lillie and family, I was so sorry to hear about the passing of Howard. I am sorry I could not attend the service. My heart is with you at this time. May God give you comfort, strength, and peace. Love, Carolyn Yoder
---
Sylvia
Bowie, MD
January 30, 2012
My thoughts and prayers are with you, Lily and your family.
---
Sign the Guest Book for Howard Eldwood DeHart