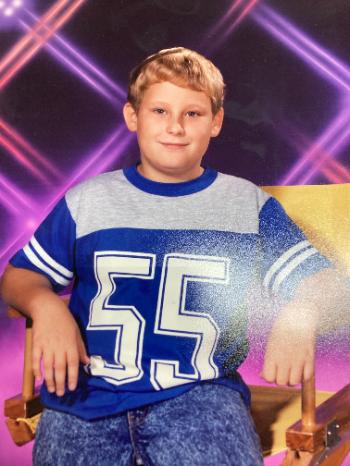 James Bradley Perkins
July 17, 1980 - May 08, 2023
It is with great sadness to announce the passing of James Bradley Perkins. He passed away at age 42 at home on Monday, May 8th, 2023. He graduated from Floyd County High School in 1998. Bradley was a logger and truck driver in addition to his knack for many trades welding, fabrication, mechanic, and many more but most of all he loved being in the woods. Bradley is loved by many. He is preceded by his grandmother Caroline Perkins; grandfather Clyde Perkins; and his uncle Frankie Perkins. He is survived by his Fiance, Monica A. Turner; Son, Derek Bradley Perkins; Father, Larry J. Perkins (ole man), Daisy (dog "daddy's girl); several aunts and cousins and many friends. Services will be held at Gardner's Funeral Home. Visitation will be on Thursday, May 11th, 2023 from 6-8 p.m. Funeral will be on Friday, May 12, 2023, at 11 a.m. interments will follow in Jacksonville cemetery.
---
Guest book
Jeff Bower
Floyd ,VA
May 11, 2023
Good guy and hard worker. Sorry to hear od his passing.
---
Chris , Jennifer & Max Weddle
Floyd
May 11, 2023
---
Michael Duncan
Floyd va
May 11, 2023
Bradley was a great guy we was in FFA together and we drove a truck together. Bradley rip buddy we carry the loads from now on Outlaw is 1010 on the side
---
Timothy Boone
Check va
May 11, 2023
---
Nathan Smith
Tennessee
May 11, 2023
Ol Bradly was one of the best. We had a lot of laughs together on the road. He came all the way to Tennessee to get me out of a bind one time. The broke the mold after they made him. Rest in peace Ol buddy.
---
Prayers for the family, will miss picking with him at Pilot Mtn Grocery.
---
Dan and Bea Hubbard
Floyd va
May 11, 2023
Bradley was so extremely talented. He was a student and a friend. We will miss you.
---
Clara-Tibby Epperly Martin
Woolwine, VA
May 11, 2023
I am so sorry to hear of Bradley's death. He was a sweet student of mine in English 12 at FCHS. My condolences to his family on the loss of this young man. Clara Martin
---
Anna Lester
Floyd
May 11, 2023
He was a very sweet guy and wonderful customer. I will miss his jokes he would tell me. RIP friend
---
Darryl Vest
Copper Hill
May 11, 2023
Sending prayers to the family.
---
Samuel Pascoe and wife Chasity Pascoe and our kids Landon and Layla Pascoe
Buckhannon WV
May 11, 2023
This breaks my heart I miss and love you cuz May you Rest In Peace And spread your wings and Fly High cuz
---
Jackie Epperly
Christiansburg
May 12, 2023
Rest in Peace my precious son. I love you.
---
John and Brenda Conroy
Pilot, Va
May 19, 2023
---
Sign the Guest Book for James Bradley Perkins