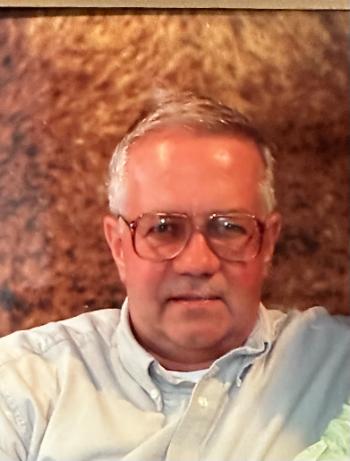 Edward Emil Schumann
February 10, 1946 - July 08, 2023
Edward Emil Schumann, a beloved husband, father, brother, and grandfather, passed away on July 8, 2023, in Floyd, Virginia. He was born on February 10, 1946, in Jersey City, New Jersey, to Emil Schumann and Viola Schumann. Ed, as he was affectionately known, led a life filled with love, joy, and cherished moments. He was a devoted family man, and his love for his wife, Lorrie, was unwavering throughout their 54 years of marriage. Ed was immensely proud of his 5 children and 16 grandchildren. He is survived by his loving wife Lorrie, his daughters Catherine (husband John and granddaughters Riley and Katie), Allison (significant other Stern and grandson Blaine), his sons Edward (wife Amanda and grandchildren Jacob, Luke, Caleb, Rhaylee, Alice, Abigail, Wylder, and newest grandbaby due December 2023), Michael (wife Megan and grandchildren Porter, Dawson, and Charli), and Jason (wife Kimberly and grandsons Bryce and Brayden). Ed is also survived by his brother Kevin (wife Carol), niece Emily (fiancé Zac), and nephew Kyle (wife Katie). Ed loved to spend time with his family. Especially his wife, he loved bragging about all the things she could create in the kitchen and critiqued them to make them better (much to her dismay). He loved hearing laughter and seeing smiles of his children and grandkids. We will miss hearing his belly laughs that happened at all family gatherings. Many of his grandkids have inherited crazy food combinations that he would create out of leftovers. Ed had a deep appreciation for animals, particularly golden retrievers, who held a special place in his heart. He had a love of fishing and crabbing. He had a love for Civil War history, which was likely from his Great-grandfathers service during the civil war and the battle of Gettysburg. A proud Freemason, Ed was thrilled to fulfill his lifelong dream of becoming a Master Mason at Floyd Lodge 329. He embraced the values and principles of Freemasonry. Special thanks to Pastor Wayne Poff for ministering and teaching him the Word of God in the final weeks of his life. Edward's loss leaves an irreplaceable void in the hearts of his family. His legacy of love, dedication, and kindness will forever inspire those who had the privilege of knowing him. A celebration of life will be done at a date to be determined. In lieu of flowers, the family kindly requests that donations be made to the Floyd County Rescue Squad or the Floyd County Humane Society.
---
Guest book
Roseanna Peters
Floyd Virginia
July 13, 2023
Sorry to hear of your loss. Father's are so special and they are gone in the blink of an eye. No matter how long you get to love them. God bless and comfort you all.
---
Lynn Gregory
Floyd
July 19, 2023
Schumann Family, I am so sorry for your loss. Thinking of you all during this difficult time.
---
Sign the Guest Book for Edward Emil Schumann