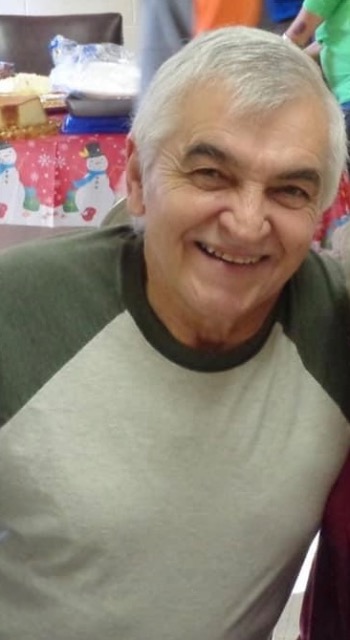 Richard Darl Pratt
November 22, 1956 - August 04, 2023
Richard Darl Pratt, of Riner, Virginia, finished his earthly journey and passed peacefully into his heavenly home on August 4, 2023. He was born in Christiansburg, Virginia on November 22, 1956. He was 66 years old.
Richard was a part of the Class of 1975 at Auburn High School, in Riner, VA. Throughout his life he shared memories of working at Ray's King Burger, Federal Mogul, Poly-Scientific, Wolverine Gasket Company, and lastly, Tree Transport, where he was an over the road truckdriver, a job that he loved. Richard was an avid outdoorsman, who loved hiking trails, taking his canoe down the river, and camping in his free time, before he became disabled in 2007.
Richard was preceded in death by his father, Hubert Darl Pratt; mother Norma Wood Pratt; brother Robert Ray "Bobby" Pratt; grandson Byson Hall; and special brother-in-law Brian Bean. He is survived by his son and daughter-in-law Chris and Hannah Pratt; daughter Jessica Pratt; grandchildren Logan Price, RivarHall, and Dawson Pratt; sisters Ellen Bean and Angela Stump (Guy Bethel Jr.); nieces and nephews Sherri (Stephen) Handy, Daniel, Zachary (Katie), Brandon, Matthew, and Austin Stump; great nieces Cora, Ella, and Leah Handy; and great nephew Grayson Stump; also left to cherish a lifetime of memories are special friends Pam Reed and Tony Weddle, as well as many family and friends.
A memorial service to honor the life of Richard will be held on Wednesday, August 9, 2023 at 5:00pm in the Gardner Funeral Chapel, Floyd, VA, with Pastor Ray McDaniel officiating. The family will receive friends before the services from 3:00-5:00pm at the funeral home.
---
Guest book
Alisa Cunningham
Radford VA
August 07, 2023
My thoughts and prayers are with all of you
---
Kathy Harvey
Blue Ridge Virginia
August 07, 2023
Ellen,Angie and the rest of the family you are in my prayers. Richard was almost like a brother to me. We have a lot of memories of the things we got into grown up. And I will miss you.
---
Tina Mabry
Floyd va
August 08, 2023
To all of the family I'm truly sorry for your loss I know he will greatly be missed I've heard so many wonderful stories of good times thro family prayers to each of you & God Bless each of you with love
---
Metro Insurance Services
Christiansburg Va
August 08, 2023
Please accept our deepest condolences for the loss of your loved one. Sending healing prayers and comforting hugs. Angie, Kim, Katrina and Emma
---
Ruby Stump
Christiansburg VA
August 08, 2023
Angie and family, Thinking and praying for you and your family.
---
Carol & Stan Clower
Pilot, VA
August 08, 2023
Some people you like instantly just because they're so nice. Richard was that kind of person; one of the nicest guys ever. He will be missed.
---
Sherry
Lynchburg VA
August 09, 2023
So sorry for your loss!! Richard was a wonderful man. The Williams and Austin Family
---
Mary Alice Hancock
Check, VA
August 15, 2023
Richard was that special kind of person who makes your day better just by seeing the smile on his face - even when it's been a while seen you've seen each other.
---
Sign the Guest Book for Richard Darl Pratt