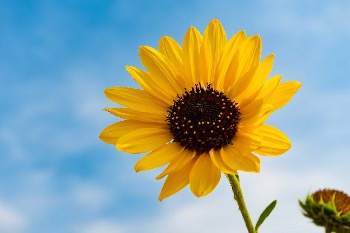 Dana Marie Young
September 22, 1980 - August 05, 2023
Dana Marie Young "Dee-Dee", 42 of Check, passed away unexpectedly on Saturday, August 5th, 2023. She is preceded in death by her paternal grandparents Opal and Keith Young Sr, and Maternal grandparents Phyllis and James Stevenson Sr, and Calvin Foley Jr.
Left to cherish her memory are her parents Sharon and Keith Young Jr; her three younger sisters and brother in law, Sheena Young, Mekaila and Chad Grady, and Kara Young; niece Lillian Young-Zeisler, and nephews Dylan Young, Tyler Young, and Austin Damron. As well as several other aunts, uncles, and cousins.
Dee-Dee's quick whitt, statistically factual facts, and inspirational quotes will be forever missed by those who knew her best.
There will be a Celebration of Life Service held at Gardner Funeral Home on Saturday, August 19th, 2023 at 3:00pm. There will be a visitation one hour prior to service time.
"There are some who bring a light so great to the world that even after they have gone the light remains."
-Unknown
---
Guest book
Angie Sowers
Floyd
August 10, 2023
Sharon, My love, thoughts, and prayers are with you and your family. Please let me know if you need anything.
---
Nellie Smallwood
Floyd
August 10, 2023
Sharon my heart goes out to you and Keith both. You're in my thoughts and prayers.
---
Bobby & Linda Woods
Copper Hill, VA
August 10, 2023
Keeping you all in our thoughts and prayers
---
Rebecca sloane
Copper hill
August 10, 2023
Sharon and Keith my prayers are with you and your family
---
Ann Boyd
Indian Valley, VA
August 12, 2023
Sharon and Keith and family, I am so very sorry for your loss. We know life is never the same. But even when it seems you cannot go on, know there are people who care and may God be your greatest comfort.
---
King Kelly
Roanoke, VA
August 12, 2023
We are so sorry for your incredible loss. We will remember Dana for her smile and kindness. Our hearts break for your family. May her light shine forever more .-The King Family
---
James Zeisler
Roanoke
August 13, 2023
My deepest sympathy to the entire family. Much love and light to you all. I will keep you all close in my prayers!
---
Tammy Bishop
Rocky Mount Va
August 15, 2023
I'm so so sorry this has happened Dana was one of the kindest people I have ever met in my life. I have always loved you Dana and I know you didn't feel good in that hospital but in so glad we had the chance to talk while you were there before I didn't have another chance. You will forever be in my heart!!! I love you!!!! Sharon, Keith and the girls I'm so sorry I can't imagine how you must feel ill always be here if you need me any of you!!!!
---
Linda Iddings
Christiansburg, VA
August 17, 2023
Keith and Sharon and Family My sympathy and prayers are sent to you. So sorry Dana had to leave this world so soon. Praying for comfort and peace.
---
Steve and Mary Tolbert
Floyd, Va.
August 18, 2023
Our thoughts and prayers are with you in the loss of your daughter. May God give you comfort and peace now and always.
---
Sign the Guest Book for Dana Marie Young