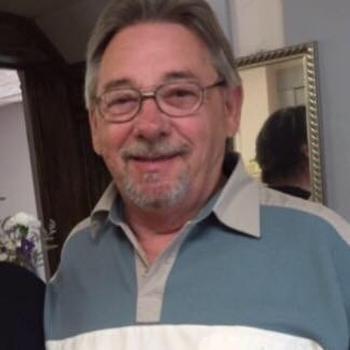 William "Buck" Painter, Jr.
February 03, 1950 - August 18, 2023
William "Buck" Painter Jr, 73, of Check, Va went home to be with his Lord and Savior on Friday, August 18th, 2023. He was preceded in death by his father William Buxton Painter Sr., and brother Steven Campbell Painter. He is survived by his mother Patricia Meadows Painter; wife Vicki Akers Painter; sons William "Bucky" (Tracey) Painter III; Thomas W. Painter; sister Kippy Roberts; brother Rick Painter. Four grandchildren, three great-grandchildren; nephew Jason Roberts (Paula), nieces Jessica Roberts and Cara Epperly. Buck was a proud Marine Corp veteran. Memorial services will be conducted at 4:00 p.m., Wednesday, August 23rd, at Gardner Funeral Home. At 202 E Oxford Street, Floyd, Virginia, 24091, with Pastor Ben Whitaker officiating. The family will receive friends one hour before service time."
---
Guest book
Rhonda Rogers
Salem VA
August 21, 2023
Bucky and Tommy, I am so sorry to hear about your Dad. May all your beautiful and the wild and crazy memories, together give you peace at this time. You are in my prayers. Peace and Love be with you and your families. With Love Rhonda
---
Renee\' Painter
Charlestown, NH
August 22, 2023
So long Buck. Thanks for teaching me the art of Shag Dancing. It was fun. I know the music is good where you are. Tommy and Bucky will miss you and the rest of the family. You and Nate go light on us left down here. To Bucks family and friends, may God give you peace and comfort. Renee' Painter
---
Sign the Guest Book for William "Buck" Painter, Jr.