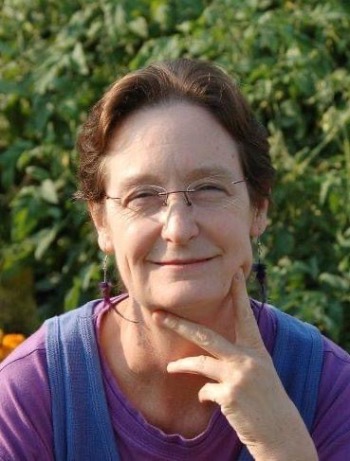 Susan P Osborne
January 22, 1958 - October 12, 2023
It is with heavy hearts that we share the news of the passing of Dr. Susan Osborne, a remarkable individual who dedicated her life to the service of others. Dr. Osborne passed away on Thursday, October 12, 2023, leaving behind a legacy that will forever be remembered.
Her profound impact on the medical field and her unwavering commitment to the well-being of her community have left an indelible mark on the hearts of those who had the privilege of knowing her. Dr. Susan Osborne's life was a testament to the transformative power of compassion, dedication, and an unwavering commitment to making the world a better place. Her numerous achievements in the field of medicine and her selfless service to humanity serve as an inspiration to all.
One of Dr. Osborne's most notable roles was her service as a Medical Examiner for an impressive 23 years. As a Medical Examiner, she played a vital role in providing answers to families during their most challenging times, offering them closure and understanding in moments of tragedy. Her expertise, empathy, and professionalism were invaluable in this demanding role, earning her the respect and gratitude of many. Beyond her role as a Medical Examiner, Dr. Osborne served as the Operational Medical Director for Christiansburg Rescue and Riner Volunteer Rescue Squad. Her contributions were instrumental in ensuring that emergency medical services in her community were of the highest quality.
Dr. Osborne's leadership and expertise helped save countless lives, and her commitment to excellence set a standard for others to follow. Dr. Osborne was not only a dedicated medical professional but also a beloved member of her community. She was the owner of the Barter Clinic of Floyd, where she ran a Family Practice for over 26 years. Her clinic was a place of healing, comfort, and hope for countless patients, regardless of their financial situation. Her warm smile and compassionate care made her a trusted friend to many, and her impact extended far beyond the walls of her clinic. In addition to her local contributions, Dr. Susan Osborne also dedicated a significant portion of her life to medical deployments, helping those in need around the world.
One of Dr. Osborne's greatest passions throughout her medical career was her lifelong advocacy for midwifery and home birth. She was a champion of women, families, and bodily autonomy. She was not afraid to put herself on the line in service of what she believed, whether it was traveling to disaster zones or it was fighting for women's rights to give birth in the setting of their choice.
Her selfless service knew no bounds, and she extended her healing touch to those who had nowhere else to turn. Her willingness to travel to areas in crisis and offer her expertise speaks volumes about her character and her commitment to humanity. As we mourn the loss of Dr. Susan Osborne, we also take a moment to reflect on the lives she touched. Her kindness, wisdom, and dedication to her patients, colleagues, and community are a source of inspiration. Countless individuals are living healthier and happier lives today because of her unwavering commitment to their well-being.
Susan is survived by her son, Mars Woddail; mother, Carol Osborne; father, Don Osborne; and sister, Sharon Lustig.
There will be a service held at the Zion Lutheran Church on Wednesday October 18, 2023. Visitation will be from 11:30am-12:30pm, the service will be held at 1:00pm, followed by a potluck. The community is invited to bring dishes to share. In lieu of sending flowers, please make a donation to the American Lung Association in Susan's honor.
---
Guest book
Myra Helm
Copper Hill
October 15, 2023
Sending prayers and comfort to you all.
---
Shannon Thomas
Floyd va
October 16, 2023
You will be greatly missed doc! You helped me so much for the last 7 years and I appreciate everything you have done for me! I am absolutely heartbroken but I know you are in a better place! I love you doc
---
Dave MacLeod
Ocean Isle Beach
October 16, 2023
So sorry to read of Susan's passing A great loss to all that knew her
---
Lana Whited
Ferrum
October 16, 2023
Katherine and I are so sad to hear the news of Susan's death. May we all strive to follow her example of service in our own communities.
---
Bonnie Thompson and Brenda
Floyd Va
October 16, 2023
Watching her grow up was such a pleasure and following her professionally and all the good she did was so wonderful. Sending prayers to the family as they mourn this remarkable women.
---
Meri Mastrianni RN
Charleston, SC
October 16, 2023
Dr Osborne was a wonderful doctor that was part of our DMAT community. I was deployed with her on one of the first deployments for Covid. She was always so upbeat and compassionate, and never knew the word 'no' when asked for help. I know our DMAT community will miss having her go out the door with our teams.
---
Janice Cox
Willis
October 16, 2023
Dr. Osborne was a one of a kind person. She really cared about her patients. She would talk to with you forever if that was what it took to get you well. She will be missed by all. There will never be another Dr. Osborne.
---
Jenn Wimmer
Portland, Oregon
October 16, 2023
Dr. Osborne was a shining light of kindness and integrity. She is still a treasured presence in so many lives; may her memory be a blessing.
---
Diane and Richard Davidson
1223 St Simons Dr SE, Bolivia,NC
October 16, 2023
A wonderful human being, gone way too soon. Loved by many.
---
Terri Woodruff
Erwin TN
October 16, 2023
I had the honor of serving on many deployments with Dr. Susan. She will be greatly missed. Many thoughts and prayers for the family as they travel this journey.
---
Kris Woddail
Gulf Shores, Alabama
October 16, 2023
I wish I had the words to make all things right, but I don't. Your mother was very special and her legacy lives on in you. With my love.
---
Aaron Slusher
Ferrum, VA
October 16, 2023
Susan had such a wonderful voice and such a love for music. So, I will miss her voice and the time we shared in Community Choir. The world is less bright without you and a lot less kind. Rest well.
---
Lisa Stoneman
Roanoke, VA
October 16, 2023
I'm so sorry to hear about your mother, Mars. I actually knew of her many years ago from her midwifery work, but never realized the connection. You are in my thoughts.
---
Freeda Cathcart
Roanoke
October 16, 2023
My heartfelt condolences for Mars and the rest of Susan's family. Thank you for sharing Susan with the communities she served. She will be sorely missed. May her memory be a blessing.
---
Sheila Thompson
Floyd
October 16, 2023
RIP until we meet again!! Prayer for Mars & the rest of your family & friends!!
---
Elizabeth Newsome
Winston Salem
October 16, 2023
Doctor Sue was a friend and colleague for many years. As a member on the NC1 Disaster Medical Response Team she was joy to take into a response for hurricane, special events and trainings. She will be missed and we send prayers to her friends and family.
---
Donna Sweeney
Floyd, VA
October 16, 2023
I was so sorry to hear of Dr. Osborne's passing. She was a unique, jewel. My condolences to the family and her friends. She treated my mother after her stroke and visited our church NBCC quite often. Fly high sweet lady!!
---
Catherine Pauley
Floyd
October 16, 2023
Sue, Dr.Sue, Artist, Healer, Friend -- so many fine names carried by a fine lady. Sue loved well and was well loved. Peace of Heart and Peace of Mind Catherine Pauley
---
Acacia Freeman
Floyd Va
October 16, 2023
I love you, & I'm so grateful for you.
---
Ashley King
Christiansburg
October 16, 2023
Thank you for your patience and compassion. Your nature and character of who you were as a woman was so admirable. You will be so missed. Many blessings.
---
Thais Abernethy-McClure
Floyd VA
October 16, 2023
May your spirit be free of pain and may you fly effortlessly into another world where you can paint always and help others without having to worry about money. I thank you for being Bo and my doctor all these years. You were honest, kind and so helpful, always there when we needed you. I will miss you terribly.
---
Tracy Lovo
Floyd VA
October 16, 2023
My deepest condolences to the family. Dr. Osborne was very dedicated to helping everyone that she could and she will be greatly missed in the community.
---
Sharon and Al McDaniel
Floyd
October 16, 2023
Susan you will be missed by so many. Thank you for being our families doctor for 20+ yrs. You were our dr and our friend. We love you and will miss you dearly.
---
Michael Gucciardo
Floyd Virginia
October 16, 2023
A special person who made you feel comfortable, at home and heard at the worst of times.. Thank you , thank you , thank you .. for the extra time and effort ..you will be missed for sure but not forgotten..
---
Beth
Richmond, VA
October 16, 2023
---
Sharon Harris
Troutville, Va
October 16, 2023
Mars, Carol, Don and Sharon-Mike and I send our love and sympathy to you in this difficult time. Susan was a very special woman who obviously touched so many lives in a positive way.
---
Cheryl Harris
Virginia
October 16, 2023
Such a beautiful and dedicated spirit in this world! She has left a void, yet helped so many! ❤️ her and will miss her. Prayers for all🙏❤️
---
RobbinBoger
Advance, NC
October 17, 2023
I loved working with DR. Sue during deployments. She was compassionate about everything she did. Our team will not be the same without her. Praying for comfort for her family and friends.
---
Dan McCarter, MD
Richmond VA
October 17, 2023
I fondly remember many conversations with her about her work in Floyd. I will miss those interactions.
---
Joy Gardner
Floyd VA
October 17, 2023
Mars, Your Mom was greatly appreciated by our whole family. From sports physicals, to well checkup ups to standard care. She truly took the time to understand our health and offer suggestions that were attainable. She was invaluable to our family business as well and truly helped us at any hour of the day. She was so very proud of you! I hope you give yourself time to celebrate her life and mourn her passing. Sincerely, Joy Gardner (Baily's Mom)
---
Sandra Ells
Charlotte
October 17, 2023
Sue was such an inspiration as a doctor and as a humanitarian! She warmly welcomed me to the DMAT team over a decade ago. She was a mentor and friend and I always looked forward to deploying with her. She was profoundly kind and and amazingly multitalented.
---
Susan D.Hundley,MD
Clarksville, VA & Boydton,VA
October 17, 2023
When I found out that Sue and I were likely the only female Family Medicine doctors serving as Rescue squad Operational MDs, we immediately had a bond. Her additional work in the community as medical examiner, ER ,Teaching ACLS,PALS, and others. Singing in the choralle.... hosting medical students when they traveled to her area. Her boundless energy and devotion rendered her an immediate hero to medicine. When I found out about her illness Summer of 2022, I vowed to stand with her and send emails weekly. She requested pictures of the calves and farm. I sent many and had one last email from her regarding a decision about hospice or a few more more location infusions and then hospice. .... guess there was no decision. Rest in peace. You were a hero to medicine and your community.
---
Rebecca Craig
Rock Hill SC
October 18, 2023
Dr. Sue was an amazing person. Her commitment to the sick and injured was resolute. She cared for her community and all those who reside in it or travel through it. She made an impact in every disaster site she was sent to. May she rest in peace and know her dedication and hard work have touched and saved many lives. "When a great man dies, for years the light he leaves behind him, lies on the path of men" HW Longfellow.
---
Wanda Turman
Willis, va
October 18, 2023
Dr. Osborne was one of a kind. Never heard a harsh word about her. Everyone loved her as I did. Fly high sweet Lady! My prayers for you all.
---
Maggie Stanley
Massachusetts
October 21, 2023
I am so sad to hear about Dr. Sue's passing, but touched to read of all the amazing work she continued to do through her life. She and Phil took me under their wings a bit after I'd moved to Floyd decades ago. She hired me as an office assistant and part-time babysitter for adorable, impish Mars and I got to help with and witness the transformation of the old Mountain Laurel Restaurant building into the barter clinic and bakery. Then Mary Tartaro found a wonderful use for the dining room as an art gallery. I was in Floyd only a year or so, but have always remembered being part of something worthwhile and positive for the community. Having touched and saved lives, she has a wonderful legacy and her memory is truly a blessing to many. My thoughts are with all who miss her. ❤️
---
Nancy Westbury
Floyd
October 22, 2023
Dr Susan had been my Doctor for over 13 years and I truly adored her help and wisdom concerning many things we have shared over the years. She will be greatly missed. So sorry for your loss. 🙏🙏🙏
---
LeeAnn Libasci Seeley
Woolwine, VA
October 30, 2023
I am deeply sorry and grieved about hearing the news of Dr Osbornes passing. I just found out today. I was praying for a much different outcome. Dr Osborne was my doctor for many years. She was a brilliant woman, kind, compassionate, and a wonderful doctor who wanted the best for you. I looked forward to my yearly check ups just to get some time with her. We would talk about the coolest things. Going to the doctor was a treat. I know she was loved by many. My prayers go out to her family and all who loved her, including me. Life will just not be the same. I will miss her very much. I know she is shining her light down on us, like a twinkling star. Rest well my friend, until we meet again..... Love always Tim and LeeAnn Seeley
---
Sign the Guest Book for Susan P Osborne