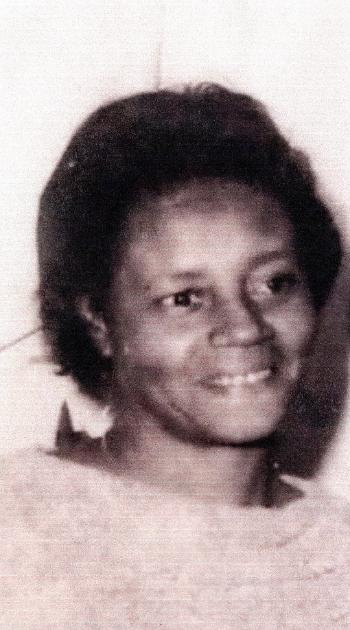 Syrena Frances Pugh
March 11, 1925 - November 10, 2023
Syrena Frances Via Pugh devoted Jehovah's witness, wife, mother, grandmother, sister, aunt and friends passed away Friday November 10, 2023 at the age of 98.
Frances, Peachie as she was affectionately know to family and friends was born to General and Margaret Via on March 11 1925 in Floyd Virginia. Frances married John Douglas Pugh and from that union came three children. Fred, Alvestar and Hope. Frances held many jobs from house keeping to working in a shirt factory. She also worked along side her husband cutting down bushes, planting seeds in the garden and attending to the farm animals. Frances had this one pig that she grew fond of and refused to have it killed. Her grandchildren called the pig Wilbur. She loved to sing, sew, and draw. Nothing kept Frances from hearing or sharing the word of Jehovah. She loved attending the hall and conferences that were held.
Predeceased in death are her Husband John Douglas Pugh, Parents General and Margaret Via Daughter Hope Brezene Pugh, Son Alvestar M. Pugh Sisters Virginia Via Hardy, Helen Via Saunders Brothers Peter, Fred, Harmen, James, Walker and Winfred Via. Granddaughter Tonya Pugh Pullins Riley Grandson James Pugh Motley. Daughter-in-law Jean Pugh Frances is survived by her son Fred Pugh Sr. Grandchildren Alvestar Motley, Alvestar Lewis, Dontae Lewis, Robin Pugh Robinson, Fred Pugh II, Hope Pugh Graves, Trish Akers, Sharon Avery, kia Hale and Lia Hale. 19 great grandchildren 21 great great grandchildren and many nieces, nephews, cousins, friends and a special niece Ivy (Boo) Saunders Harris.
A funeral service will be held on Friday, November 17, 2023, at 2pm at Gardner Funeral Home with Fred Thomas officiating. Interment will follow at Little River Church Cemetery. There will be a visitation one hour prior to service time. The family is being served by Gardner Funeral Home.
---
Guest book
Elsie Via Helm & Grant Helm
Floyd Va
November 15, 2023
Sending our Condolences and Prayer
---
Kitty Huff
Floyd Va
November 15, 2023
My condolence and Prayers
---
Pamela Lewis-Gravel
Gardner Massachusetts
November 15, 2023
Alvestar, I am so sorry to hear of your gradmother's passing. You and your family are in my thoughts and prayers.
---
Janice S. Brown
Greensboro , N.C.
November 15, 2023
I was sorry to hear about Frances. I have known her for a lot of years. She was also a close friend to my mother. She will be missed.
---
Ivy Saunders Harris
16243 10th Street Pearlington MS 39572
November 16, 2023
You will be missed dearly our family's matriarch . ❤️
---
Hope Pugh-Graves
Greensboro
November 16, 2023
You were such a sweet and humble lady who never had a bad word to say about anyone. Your presence will surely be missed here on earth RIP grandma until I see you again. Your daughter, Hope (Pudden)
---
Charles & Melanie Via Logan
Powder Springs, GA
November 17, 2023
Our love and prayers are with you all as you celebrate the life of Aunt Peachy.
---
Thomas and Mary Pugh
Rome New York 13440
November 18, 2023
We were blessed to have this kind, gentle person in our life. She will be missed but left a beautiful example on how to deal with life's difficulties and sadness with graciousness's and a hope for a much better future. Sending our love and condolences to those who knew and loved her.
---
Sign the Guest Book for Syrena Frances Pugh