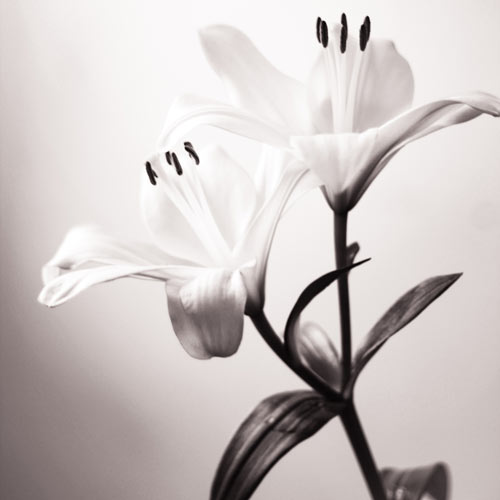 Effie King Brown
December 13, 1910 - May 05, 2012
Effie King Brown, 101 years young, departed this life on Saturday, May 05, 2012.She was born in Floyd County on December 13, 1910 to Thomas Merritt and Martha Ann Yates King. In addition to her parents she was preceded in death by her husband, Julian R. Brown of sixty five years who passed away on November 19, 1998 and their only daughter, Mary Frances Scholz who passed away on November 6, 1998. She was further preceded in death by three sisters, Maisie Cole, Goldie Prillaman and Anne King plus one brother, Sankey King, two half-brothers, Brinton King and Waller King, two half-sisters, Carrie Prillaman and Pearl Poff, two nieces, Elizabeth Jackson and Hazel Corbin. Effie is survived by her only son, Robert Brown, Sr. Suffolk, VA, two grandsons, Robert Brown, Jr., Yorktown, VA, Roy Brown and his wife Michele, Chesapeake, VA, two great grandchildren, Donovan Brown, Yorktown, VA and Kellie Claire Brown Chesapeake, VA., three nephews, Edwin Cole and his wife Carrie Pilot, VA., Robert Cole and his wife Mary Salem, VA. and Paul Poff and his wife Avie Richmond, VA., two nieces, Virginia Blatt, Hinton, VA., and Frances Via, Daleville, VA. plus a host of devoted neighbors, friends and distant relatives that live throughout the Commonwealth of Virginia and the lower 48. Effie graduated from Check High School in 1928 as Valedictorian of her class and after graduation she entered Radford State Teachers College (now Radford University) where she received her Bachelor of Science Degree in Elementary Education and she did her graduate study in Elementary Administration. Effie was a successful educator in the Floyd County School System for forty one years. She taught seven years in one room schools, twenty two years as a classroom teacher in the Elementary and Secondary Departments of Check High School and twelve years as Principal of Check Elementary School and during her tenure as Principal, she received the school accreditation in the Southern Association of Schools and Colleges. After retirement, Effie remained active in educational work. She was a lifetime member of the State Association of Retired Teachers, a life time member of District M (which Floyd County is part of) Retired Teachers and a Charter member of the Floyd County Retired Teachers Association. In 2001 (at the age of 91) Effie received an award from the Virginia Retired Teachers Association as being one of the seven most active retired teachers in the state. Effie was a long time member of the Alpha Kappa chapter of the Delta Kappa Gamma Iota State, an international organization for women educators. Effie was also active in many Floyd County organizations as well. She was an active member of the Floyd Courthouse Chapter of Daughters of the American Revolution where she served in many capacities. She was a member of the Floyd Courthouse Garden Club, an honorary life time member of the State and National Federation of Garden clubs. Effie was a charter member of the Old Church Gallery Quilters Guild, the Floyd County Historical Society and the Floyd Museum all of which she helped organize. Funeral arrangements are being handled by Gardner Funeral Home, 202 Oxford Street, Floyd, VA 24091 and in lieu of flowers, donations can be made to any of the many organizations that Effie was a member of. Viewing will be at the Gardner Funeral Home on Monday, May 7th and Tuesday, May 8th from 6:30 pm to 7:30 pm. Funeral will be held at the Stonewall Church on Wednesday, May 9th at 1:00 pm with the Reverend Fred Austin and Reverend Darren Landon officiating. Interment will follow in the Restvale Cemetery. Condolences may be made at ww.gardnerfuneralhomefloyd.com.
---
Guest book
Nanette Johnson
Fort Mill, SC
May 06, 2012
Effie was a great lady and a great educator. She shared her many talents freely, and all of our lives were better because of the way she chose to contribute to her community. My deepest sympathy to her family and many friends. Nanette Johnson
---
Scott Schaffer
Northridge, CA
May 07, 2012
Rest in peace Effie, you had a great run. My mom and I out here in California will miss you and your cards and letters. Scott Schaffer and Gladys Conner Schaffer
---
Jim and Camelia Elliott
Pilot, VA
May 07, 2012
Miss Effie was our dear friend and such an inspiration. Her family will be in our thoughts and prayers. She will be greatly missed.
---
Doris Roberts
Blacksburg, VA
May 07, 2012
Effie was one of my friends through the Old Church Gallery Quilters Guild and Floyd Garden Club. She was very accomplished in both and so willing to share her expertise. She will be missed. I consider it a privilege to have been counted as a friend. Doris Roberts
---
Lucy Ricardo
Callaway, VA
May 07, 2012
In the many years since I met Effie through the Old Church Gallery Quilt Guild, I have admired her amazing talents and her multi-faceted knowledge. It was a privilege to arrange her visit to the Ferrum Folk Life Festival and the Mountain Comforts Quilt Show. It has been a true delight to know her -- a lady in every sense of the word!!!!
---
Beth Simpson Huddleston
Winchester, VA
May 07, 2012
What an amazing life Mrs. Brown led! I can only begin to imagine the many lives she touched through her career and through her personal interests. Her dedication to her students was monumental.I was one of those fortunate to spend my elementary years with her as our principal and leader. Her discipline was stern but loving. There was never a doubt that she cared for each and every one of us. Yet, she taught us how to respect and to live by the high expectations she set for us. Mrs. Brown, you are a model for all of us who chose the field of education! Peace be with you and your loved ones.
---
Jean Wright
Check, VA
June 07, 2012
Our prayers and thoughts are with the family and friends in this time of loss. The Wright Family, Silveon, Jean, Teresa, Greg & Tara Wright
---
Sign the Guest Book for Effie King Brown