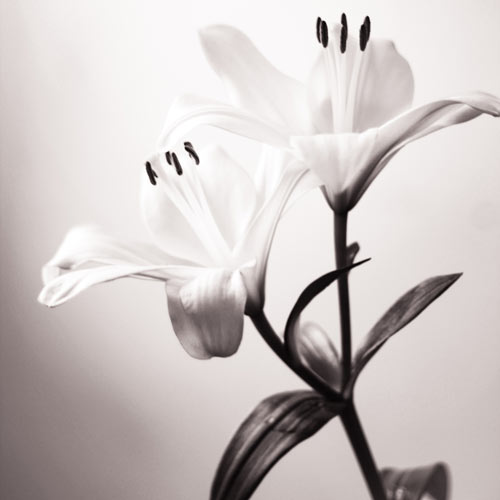 David Christopher Cook
December 18, 1966 - May 16, 2012
David Christopher Cook, age 45, of Floyd passed away Wednesday, May 16, 2012. He is survived by his mother, Linda Cook; sister and brother-in-law, Tammy and Conrad Dalton; four nieces and nephews; three great nieces and nephews.Funeral Services will be held on Saturday, May 19, 2012 at Gardner Funeral Home Chapel at 11:00 am. Interment will follow in Jacksonville Cemetery. Family will receive friends from 9:00 am. to 11:00 am. prior to funeral services.. Arrangements by Gardner Funeral Home, Floyd. Online condolences may be made at www.gardnerfuneralhomefloyd.com.
---
Guest book
Lorrie Morris

May 17, 2012
My prayers are with the family. David was a great guy and I have a lot of great memories of our school days. He will be missed.. RIP Our Class President 1985..
---
Kim Whitlock
Floyd
May 17, 2012
I am so very sorry for your loss! He was a very sweet man, and will be missed greatly.
---
Nikki and Nash Boyd
Stuart,Va
May 18, 2012
David you will be missed. We love you Love Nikki and Nash
---
Debbie Hodge
Floyd
May 18, 2012
So sorry for your lose.. Will be praying for the family during this hard time.
---
Lisa Thomas
Ohio
May 18, 2012
My Thoughts And Prayers Are With You. I'm Sorry For Your Loss.He Will Truly Be Missed
---
Gail Tankersley and Zachary Tankersley

May 18, 2012
Thinking of you during this time. Skeeter was a special person and we will remember the good times we had with him and Danny. Rest in peace, our friend
---
Ginny
Copper Hill
May 18, 2012
So many great times with you skeeter, you will be missed! Prayers to the family. God bless!
---
Shirley Tankersley

May 18, 2012
My Thoughts and Prayers are with you all.I thought a lot of David. He will be greatly missed.
---
mike fletcher
floyd
May 18, 2012
I've known Skeeter for about 20 yrs RIP. I think you'll have fun next time around
---
Steve Beaver
Floyd Va
May 18, 2012
I am sorry for the loss of your brother.Just remembering him on the school bus when we were all kids.I'm sure that he was great guy as an adult as well.
---
JOEJOE REYNOLDS
FLOYD VA
May 18, 2012
RIDE FOREVER FREE BROTHER ,,,GOD MUSTA NEEDED HIS LIGHTS FIXED ....L&R,,,,,RIP
---
Renee Shortridge Talbert

May 19, 2012
---
tommy@dixie Dobbins@familly
radford va
May 20, 2012
We are so sorry for your loss!!!! If you need anything please call. We just found today,he was taken way to soon.We love you.
---
Bobby William Jones, Jr
Riner, Va
May 22, 2012
---
Cathy Burnette
Floyd, VA
August 17, 2013
Dave, When I left work at the hospital every day I informed the nurses that you were a GOOD man and how many fights you got in taking up for me and if anyone treated you wrong I would repay your loyalty! I have been missing you so much lately! it has finally gotten to me that you are not coming by to see me, I won't be seeing you at my sister's and I will not be out dancing with you....hopefully, we can have fun again together one day....I am waiting.
---
Sign the Guest Book for David Christopher Cook