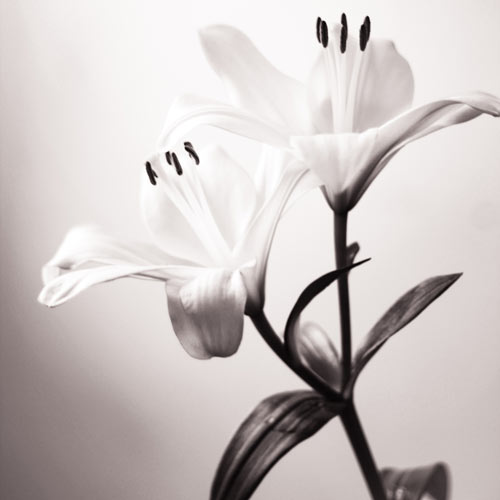 Deborah "Debbie" Jean Guilliams
January 13, 1963 - July 09, 2012
Deborah "Debbie" Jean Guilliams, 49, of Floyd, passed away on Monday, July 9, 2012. She was preceded in death by her mother, Alice Jane Boothe Conner. She is survived by her husband, Jeff Guilliams; one son, Cy Guilliams; one sister, Karen Conner; her father and step-mother, Garland and Virginia Conner, Fieldale, VA; her mother-in-law, Norma Jean Guilliams; special cousin and spouse, Annette and Mike Battle; special friend, Judy Witt. Funeral services will be conducted at 11 a.m. on Wednesday, July 11, 2012 at Gardner Funeral Chapel with the Reverend Mike Battle and the Reverend Danny Whitlock officiating. Interment will follow at Jacksonville Cemetery. Friends may call after 11 a.m. on Tuesday at Gardner Funeral Home where the family will be from 6 p.m. until 8 p.m. The family expresses many thanks to the doctors and nurses at Lewis-Gale Montgomery Regional Hospital. Condolences to the family may be made at www.gardnerfuneralhomefloyd.com.
---
Guest book
Lester & Judy Weddle
Floyd, Va
July 09, 2012
Our thoughts and prayers are with those left behind. Debbie was so kind hearted and will be missed.
---
Gail Tankersley and Zachary Tankersley
floyd
July 09, 2012
May God give each of you comfort during this time. Debbie is now in the Lords arms, and is resting peacefully. God bless
---
Tim Williams
Floyd
July 09, 2012
My thought,s and prayers go out to Jeff & Cy and to the entire family may god be with u all.
---
Patricia Poff
Dublin, VA
July 09, 2012
Jeff and Cy - may God bless and comfort you in this time of loss. Keep your special memories close and know that Debbie is resting in the arms of God. Thinking of you and sending prayers of peace your way.
---
Sylvia Waters
Floyd, Va
July 09, 2012
Thoughts and prayers to the family at this difficult time
---
Sandra Barlow Conner
Salem, VA
July 09, 2012
I am sorry to hear about Debbie. One more angel in Heaven, thousands of tears on Earth. My condolences to Karen, Jeff, Cy and the rest of her family.
---
Sandy Grooms Mabery
Floyd VA
July 09, 2012
You will be missed Debbie! My sympathies to her family!
---
The Lynch Family
Floyd, VA
July 09, 2012
We will miss Debbie very much! our thoughts and prayers are with you, Jeff, Cy and Karen! Love from The Lynch Family
---
Loyce Sowers
Floyd
July 10, 2012
Cy, we are so sorry to hear of Debbie's passing and will be praying for all of you to find peace in the coming days. I remember working with your mom way before you and Shasta came along, and she was such a hoot. She will be missed. Take care of yourself.
---
Sharon Schemm
floyd va
July 10, 2012
Debbie will be missed. Our thoughts are with you.so sorry for your loss
---
Patsy and Grover Stump
Roanoke, VA
July 10, 2012
Jeff and Cy we send our sorrow and love during this difficult time, we are praying for you and your family. Best wishes with love, Grover, Patty and family
---
GWEN HENDRICK
FLOYD, VA
July 10, 2012
MY FAMILY AND I ARE SO SAD TO LEARN OF YOUR GREAT LOSS. THOUGH I HAVE NOT SEEN DEBBIE IN YEARS, I WILL FONDLY REMEMBER EATING SEAFOOD WITH HER AND THE TIME WE WENT TO RED OAK GROVE CHURCH WITH HER GRANDMOTHER. DEBBIE HAD A GOOD HEART AND SHE USED TO MAKE HER "TO DO LIST" AND AT THE TOP SHE ALWAYS PUT TO BE A GOOD WIFE TO JEFF AND GOOD TO MY FRIENDS.(THIS WAS BEFORE CY-BECAUSE I KNOW BEING A GOOD MOM WOULD HAVE ALSO BEEN AT THE TOP OF HER LIST). GOD BLESS ALL OF YOU. LOVE AND SYMPATHY, GWEN,BRENT, JENNIFER AND KEVIN HENDRICK.
---
Shirley Tankersley
Floyd, VA
July 10, 2012
I am so sorry about Debbie She was such a sweet person. She had such a big heart and was so kind to everyone. My Prayers are with you all Shirley Tankersley.
---
Mary & Ray Weddle
FLoyd, Va
July 11, 2012
Cy, Jeff, Karen.Garland and ALL the rest of the Conner, Guilliams Family,You are in our thoughts and PRAYERS. We have known Debbie all her life and we will miss her. She was always very sweet and kind to us. May God Bless and Comfort ALL of You. With Love and PRAYERS.
---
Pamela Rumburg
Check, VA
July 16, 2012
Jeff and family, I'm so sorry to hear of Debbie's passing. May God be your comforter.
---
Chuck Simpson
Roanoke, VA
July 19, 2012
Jeff and Cy, my prayers and sympathy go out to you in this difficult time. May the Lord above keep you in his light and comfort you as time moves forward. May the fond memories of Debbie give you some happiness in the days ahead.
---
Rita Eller Sunshine
Wytheville, VA
July 19, 2012
I am sorry to learn of the passing of Debbie. We were friends in high school and she would ride the bus to her grandparents home on 615. My prayers have been with you, her family. May you find the strength you need from our Lord and Savior, Jesus Christ. Sincerely, Rita
---
Sign the Guest Book for Deborah "Debbie" Jean Guilliams