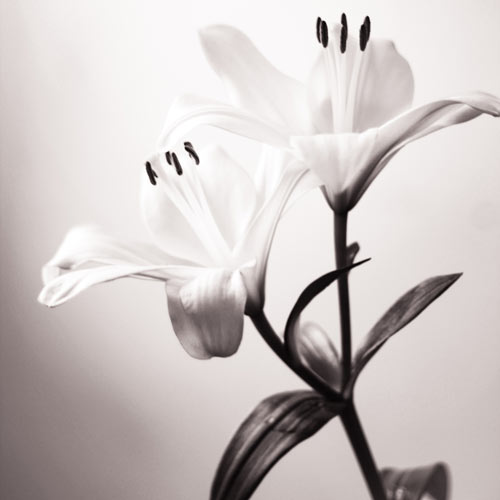 Glada Sowers Hale
June 10, 1924 - July 12, 2012
Glada Sowers Hale, age 88, of Copper Hill, passed away Thursday, July 12, 2012. She was preceded in death by her husband, Nelson Hale; parents Fitzhugh Lee and Ruby Sowers; brothers Lindsey, Wayne, Stan, Tom and Clinton Sowers; and sister Marie Sowers Austin. She is survived by sons and daughters in law Dewey and Mary Hale and John and Karen Hale, and daughter and son in law Martha and Danny Thompson. Glada had seven grandchildren, seven great grandchildren and three great-great grandchildren. She is also survived by one sister in law, Vera Sowers, who is a resident of Friendship Manor in Roanoke. Glada was a long time member of Havens Chapel United Methodist Church in Check and she worked for Donkenny, Inc., in Floyd for many years. She loved to work in the garden and tend her flowers. Funeral services will be held Sunday, July 15, 2012 at 2PM at Gardner Funeral Home. The family will receive friends at Gardner Funeral Home on Saturday, July 14, 2012 from 2 to 4 and 6 to 8 pm. The children would like to thank South Roanoke Nursing Home for the care given to their mother for the last four years and to Gentle Shepherd for their care in the last few weeks. In lieu of flowers, donations can be made to the Floyd County Rescue Squad, P.O. Box 257, Floyd, VA. 24091 or Haven's Chapel United Methodist Church, Susan Delozier treasurer, 1417 Goose Creek Run NE, Check, VA. 24072. Arrangements by Gardner Funeral Home, Floyd. Online condolences may be made at www.gardnerfuneralhomefloyd.com.
---
Guest book
Adam Scaggs
Christiansburg, VA
July 13, 2012
Wanted to let you know I'm thinking about the family and praying for you all.
---
Lyle and Jean Wimmer
Charlotte, NC
July 13, 2012
Dewey, John, Martha and families, Jean and I are saddened to hear of Glada's passing. She was always such a pleasure to be around - such a lady and so sweet to all of us in the Haven's Chapel church family. Heaven is even more classy with Glada there! Her smile and laughter will long be remembered and revered. Please accept our heartfelt condolences at this time of personal sadness but be strengthened knowing it is also a time of Christian celebration. All our love, Lyle and Jean
---
Jason Price
Forest, VA
July 14, 2012
Martha: I am truly sorry for your loss. I did not know your mother; however I have known you for several years and if your mother was anything like you, then she was a great person. I will keep you and your family in my thoughts and prayers.
---
Linda Dudley
Roanoke, VA. 24015
July 14, 2012
Dewey and Martha, I am so sorry about your mom. Just think of the good memories of your mom. She brought up 2 wonderful children in Dewey and Martha. I don't your brother but My thoughts and prayers are with you during this sad time.
---
Vera Hall
Indian Valley, VA
July 15, 2012
Martha, Danny & Family, So sorry for you loss. You are in our thoughts and prayers.
---
Karen Spears
Roanoke,VA
July 15, 2012
So very sorry about Glada. You all are in my thoughts and prayers. Karen Spears
---
Pamela Rumburg
Check, VA
July 16, 2012
Godly mothers have a very special place in heaven for the lives they led and influenced here on earth. May God give you special comfort during your time of loss. Romans 8:28
---
Sign the Guest Book for Glada Sowers Hale