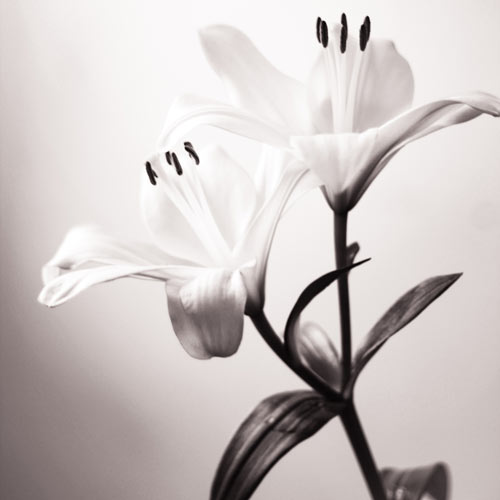 Johnny Nolen Radford
May 10, 1961 - July 18, 2012
Johnny Nolen Radford, of Lynchburg, VA, and formerly of Floyd, VA, passed away on Wednesday, July 18, 2012. He was preceded in death by his father, Nolen Radford. He is survived by his wife, Evangeline "Vangie" Radford; two daughters and sons-in-law, Amber and Joshua Peterson; Kayla and Timothy Spencer; one grandson, Shane Aiden Spencer; his mother, Faith Radford; one sister, Rose Marie Henninger; his grandmother, Ethel Smith; one niece, Holly Showalter. A memorial service will be conducted at 11 a.m. on Saturday, July 21, 2012 at Gardner Funeral Home Chapel with Pastor John Williamson officiating. There will be no visitation at the funeral home. In lieu of flowers, memorial contributions may be made to NRA. Condolences to the family may be made at www.gardnerfuneralhomefloyd.com.
---
Guest book
Gerald Gardner
Fishersville, VA
July 20, 2012
My condolences to the family of Johnny Radford. I have great memories of our time in school in Floyd County. My thoughts and prayers to his family and friends during this time.
---
My deepest sympathy to the family on the loss of your loved one...In time, as your heart heals, you will find comfort and peace in the memories you have to cherish.(Romans 15:4)
---
Susan May
Madison Hts, VA
July 20, 2012
We are praying for your family and are saddened by the unexpected homegoing of Johnny. We will pray for your peace and comfort in the days ahead knowing that he is safely in the arms of Jesus. Blessings and prayers for all of you! Mark, Susan, and Nathan May
---
Cheryl Patterson
Lynchburg, VA
July 20, 2012
Vangie, I just opened my email and learned of Johnny's passing. I am so, so sorry. I will be praying and grieving with you and your family. Love, Cheryl
---
jolee h crawford
floyd va
July 20, 2012
Our thoughts and prayers are with Johnny Radford's family and friends. I remember Johnny as being a very kind person and I"m sure he will be missed. Blessings, Jolee & John Crawford
---
Shirley Tankersley

July 20, 2012
My thoughts and Prayers are wiht all of you .Shirley Tankersley
---
Lois Poff
Willis, Va
July 20, 2012
Vangie, my thoughts and prayers are with you and your family...I thought so much of Johnny. He was a good man.
---
Broderick Patrick
Altavista va
July 21, 2012
My thoughts and prayer go out to the Radford family. In the short year that i got to know johnny at Hanwha i can tell that he was a nice and loving man. Gone but never forgotten.
---
Michael & Tina Jones
Christiansburg, VA
July 21, 2012
Vangie, We are so sorry and shocked to hear of your loss. Your family will be in our prayers if there is anything we can do, Please let us know. Love and Prayers, Mike and Tina Jones
---
Tommy Royal
Floyd
July 21, 2012
So sorry for your loss.......Johnny was a great friend and i will always remember the times we spent together.Thinking about the family during this time.
---
S.G. & Pauline Bolt
Willis, Va.
July 21, 2012
Vangie, So sorry we could not attend the service. Our love and prayers go out to you and your family.
---
Melanie Moore
Floyd,, VA
July 22, 2012
Vangie, Amber & Kayla, I pray that you will feel all the prayers that are being sent up for you all. I know unexpected losses are hard to comprehend but I do know that the Lord will give you strength that you never thought possible. My heart aches for you all. Love, Mel
---
Russ Norman
Forest, Va.
July 23, 2012
Our thoughts and prayers to you and family. I was bless to know Johnny and work with him. He was a friend in Christ and alwas enjoyed being with him when we worked together. Never say goodbye only see ya later. Our Prayers, Russ Norman
---
Linda Srygley
United States
July 23, 2012
The class of '79 lost a bright smile and a good person but Heaven gained a new Angel.
---
Connie Pitts
Lynchburg, VA
July 24, 2012
Vangie, I'm so sorry for your loss. It was a shock to see the notice in the paper. I had just run into Johnny at Walmart a few weeks ago. I'll be praying for you.
---
Arleine Taylor
Check,Va.
July 28, 2012
To Johnny's family Sorry to hear of Johnny's passing. My Prayers are with you.
---
Dennis Allen Cooley
USA
August 02, 2012
I knew Johnny from Azdel; I didn't know him very well but he was a fine, soft spoken man. He always took time to speak with me and I knew he went to be with our Lord. So sorry for your loss.
---
Sign the Guest Book for Johnny Nolen Radford