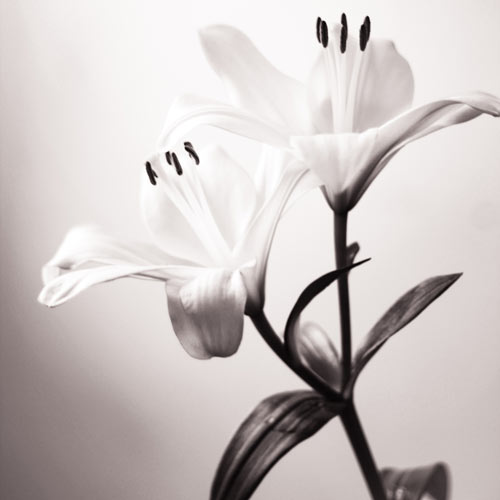 Grace Elizabeth Gann
May 31, 1939 - November 09, 2012
Grace "Beth" Elizabeth Byrd Gann, age 73, of Floyd, passed away Friday, November 9, 2012. She is survived by four children and spouses, Stella Gann and Meredith Williams, James and Alecia Gann, John and Cathi Gann and Jack and Pam Gann; seven grandchildren; two brothers and sisters-in-law, Michael and Kitty Byrd and Richard Jr. and Pat Byrd ; special friends, Dana Reed and Rhonda and Hope Crockett. A memorial service will be held at 3:00pm on Saturday, November 17, 2012 at Gardner Funeral Home Chapel with the Reverend Richard Gregory officiating. The family will receive friends one hour before service time. Online condolences may be made by visiting www.gardnerfuneralhomefloyd.com. Arrangements by Gardner Funeral Home, Floyd.
---
Guest book
rhonda crockett
pearisburg, va.
November 10, 2012
we will miss maw with all our heart,she was one of a kind special lady and gave a lot of love to us . rest in peace my dear friend and adopted mom. we love you. love rhonda and hope
---
Eddie & Lisa Morris
Floyd
November 13, 2012
Thoughts and prayers are with you Stella in the loss of your mom
---
Pat Wilson
Radford, VA
November 16, 2012
My thoughts and prayers are with the family. I worked with Mrs. Gann at Radford Community Hospital. She was a special person.
---
Mike Mabery
Roanoke, Va
November 16, 2012
Very Sad to hear about your Mom, she was always so good to me as a teen. Thinking of the trips to Myrtle with her to visit Granny and the summers with you guys . She will be missed ,The best to all of You thoughts and prayers. Mike
---
Sue Corring
Roanoke, VA
November 16, 2012
My thoughts and prayers go out to Beth's family. She was a wonderful woman and will truly be missed.
---
Dana Reed
Christiansburg
November 17, 2012
"A life that touches other people goes on forever" One of the three musketeers has left this world but will never be forgotten. She touched many lives as a nurse, an awesome nurse and mentor, friend, Mom, etc... Love ya.
---
Hilda Burnette
Floyd, Va. 24091
November 17, 2012
My prayers and thoughts are with the family and friends during the loss of your precious loved one. Beth was a dear friend to me and a wonderful lady. She was a great nurse as well, spoiling the doctors especially Dr Barannco and Dr Strelka. She treated her staff, friends,all the patients and families with respect, dignity, and love. She had many stories to tell of the rides from FLoyd to Montgomery Regional Hospital with Gail and Evei all with laughter and fun. Father Mac and Betty was always there with us to share in the fun that Beth created about her rides with Evei in the volkswagon. Beth we will miss your smile and laugh. Rest in peace lovely lady and we will see you again in your heavenly home. Your friend -Hilda
---
Teresa Lopez
Roanoke, VA
December 08, 2012
My greatest sympathy to the close friends and family. I am one of Jehovah's Witnesses and I always like to share some words of comfort and hope. Most people who have died will be resurrected. Jesus promised that "those in the memorial tombs will…come out." (John 5:28, 29) In harmony with God's original purpose, those resurrected as humans will have the opportunity to live on a paradise earth. (Luke 23:43) This promised future includes perfect health and everlasting life for obedient humans. The Bible says: "The righteous themselves will possess the earth, and they will reside forever upon it."—Psalm 37:29. The Bible promises: "[God] will wipe out every tear from their eyes, and death will be no more, neither will mourning nor outcry nor pain be anymore. The former things [including today's injustices and sufferings] have passed away."—Revelation 21:3, 4. What a loving creator to let us know of such wonderful promises for the future and to let us know how much he truly cares. I hope these words are of comfort and hope. Your neighbor Teresa.
---
Sign the Guest Book for Grace Elizabeth Gann