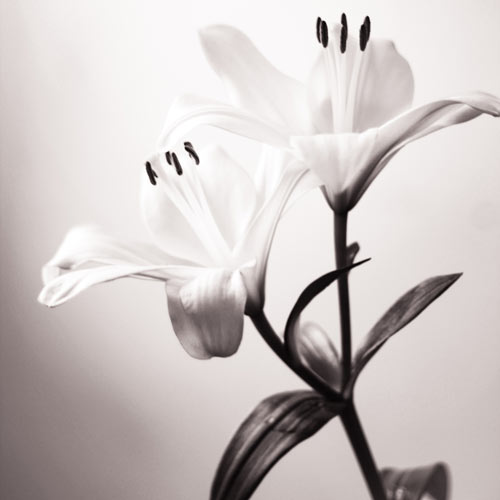 Bertie Elizabeth Reed
April 14, 1913 - December 29, 2012
Bertie Elizabeth Turner Blankenship Reed, 99 years old of Floyd, VA, daughter of James Madison and Eliza Jane Turner, went home to be with her Lord and Saviour on Saturday, December 29, 2012. She was surrounded by her devoted family.She was a a loving mother, grandmother, and great-grandmother. She enjoyed being with and cooking for her family and neighbors. She was very kind hearted and always had a good sense of humor. She was also a member of Floyd Baptist Church. She was preceded in death by her parents, three brothers, Jonah, Cam, and John Henry Turner, and two grand-daughters, Danielle Renee and Tessa Lynn Blankenship. She is survived by a son, Hosea (Lana) Blankenship, two daughters Peggy (Paul) Beran, and Brenda Rhea. Her precious grand-children, Nichole (Sean) Kobia, Josh (Brooke) Blankenship, Ashlee Blankenship, Kim Scaggs, Missy (Tony Fisher) Scaggs, John (Kesha) Belcher, Matt (Carin) Belcher, Stevie (Terri) Hill, and 14 great-grandchildren. Several nephews and two special nieces Betty Joan and Christine McGuire. The family will receive friends Sunday, December 30, 2012 from 6 - 8 pm at Gardner Funeral Home. Funeral will take place at 2 pm, Monday, December 31, 2012 at Gardner Funeral Home Chapel with Interment to follow at Jacksonville Cemetery. Pastors Hosea Blankenship and Dale Belcher officiating. Arrangements by Gardner Funeral Home, Floyd. Online condolences may be made by visiting www.gardnerfuneralhomefloyd.com.
---
Guest book
Angela Duncan
Floyd VA 24091
December 30, 2012
My thoughts and prayer go out to the family. Keep the faith and lean on each other, take one day at a time. Remember one thing Bertie knew that each and everyone of you loved and cared for her with all your heart. With love Angela Duncan
---
Jeff, Sherry & Austin Brown
Belfast VA
December 30, 2012
We are friends of Josh and Ashlee. We very sorry for your loss and would like to offer our condolences.
---
GLORIA BLANKENSHIP
NARROWS VA
December 30, 2012
Hosea,Peggy,and Brenda. My thoughts and prayers are with you all during the loss of your mother.I always loved aunt Bertie she was a real sweet lady.Due to health problems I will not be able to attend the services but do know that I will be with you in prayer.
---
Larry & Sylvia Wilburn
Narrows, Va
December 30, 2012
We are sorry about Bertie. We will not be able to attend the service. Hosea, you, Peggy, & Brenda take care.
---
RHONDA SANDERS
NARROWS VA
December 31, 2012
HOSEA,PEGGY,BRENDA AND FAMILY'S I AM SO SORRY FOR THE LOSS OF YOU PRECIOUS MOTHER. I WILL KEEP YOU IN MY PRAYERS.I AM SORRY I WILL NOT BE ABLE TO ATTEND THE SERVICE.REMEMBER ALL THE GOOD TIMES AND WHAT A LONG LIFE AUNT BERTIE WAS BLESSED WITH.LOVE TO YOU ALL RHONDA UNCLE JACK AND AUNT GERTS DAUGHTER.
---
Cheryl Sharpe
Floyd, VA
December 31, 2012
Peggy, My heart goes out to you and your family. God will see you thru this. Will talk to you later. Love, Cheryl
---
JOHNNY AND DEENA
HILLSVILLE,VA
January 01, 2013
HOSEA AND LANA, OUR DEEPEST SYMPATHY,PRAYERS AND LOVE. JOHNNY AND DEENA
---
FRANCES MCDANIEL
FAIRLAWN VA
January 01, 2013
PEGGY SO SORRY I JUST FOUND OUT ABOUT YOUR MOTHER AND FUNERAL WAS OVER LET ME KNOW IF I CAN DO ANYTHING FOR YOU CALL ME WHEN YOU CAN SEE YOU SOON PRAYING FOR YOU AND FAMILY
---
Geneva DeHart housman
westmoreland, tn
January 07, 2013
hoea, peggy and family sorry to hear of your loss.will keep your family in pray. Geneva DeHart Housman
---
Sign the Guest Book for Bertie Elizabeth Reed