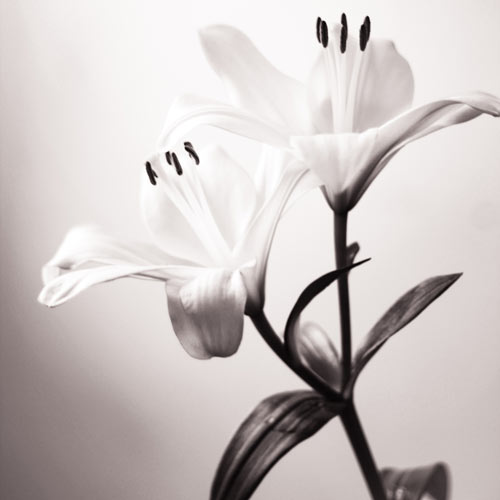 James Arlo Sowers
February 18, 1922 - January 06, 2013
James Arlo Sowers, age 90 of Pilot, VA, went to be with the Lord on Sunday, January 6, 2013. Arlo Sowers was a veteran of World War II serving in the U.S. Army in the European conflict. Arlo Sowers is the son of the late Dallas and Mary Alma Sowers of Laurel Ridge. Preceding him in death are one daughter and son-in-law: Phyllis and Vernon Nolley, one son: Kenneth R. Sowers, two brothers: Elvin Sowers and Curtis Sowers, three brothers-in-law and two sisters-in-law: Junior McNeil, Raymond McNeil, Aaron McNeil, Margie Allman, and Ada Mae Morgan. He is survived by his wife of 70 years, Hazel Aliene McNeil Sowers; daughters and sons-in-law, Joyce and Dewaine Smith of Pilot; Karen and John O'Connor of Newnan, Georgia; and one daughter-in-law, Connie V. Sowers of Pilot. He leaves 7 grandchildren and their spouses: Darrell Smith (Dixie), Pilot; Evangeline Radford, Lynchburg; Kimberly Nester (Randall), Floyd; Corey Nolley (Susan), Check; Lynette Vest (Bryan), Floyd; Jennifer Gardner (Chris), Goode; Julie Wade (Dave), Hiwassee; one brother, Don (Lula Mae) Sowers of Laurel Ridge; three sisters: Oveda Markle of Northern Virginia; Margie (Cecil) Sutphin of Pilot; Jean (Kenneth) Graham of Salem and sister-in-law, Corine Sowers of Floyd. He is survived by three brothers-in-law: Alvin (Betty) McNeil of Pilot; Carl (Ramsey) McNeil of Snowville; William Morgan of Roanoke; and five sisters-in-law: Pauline Pittsinger of Salem; Clover Ratcliff of Pilot; and Lois (Ron) Sedlacek of Pilot; Gloria McNeil of Pilot, and Ocie McNeil of Christiansburg. He also leaves 13 great-grandchildren, and 1 great-great grandson. Funeral Services will be Wednesday January 9, 2013 at 2 PM at Gardner Funeral Home with Rev. Vinton Quesenberry officiating. Interment will follow in Huffville Cemetery. Friends may call after 6 PM on Tuesday January 8 at Gardner Funeral Home in Floyd, Virginia where the family will be from 6 PM to 8PM. Online condolences may be made at www.gardnerfuneralhomefloyd.com. Gardner Funeral Home Floyd is in charge of arrangements.
---
Guest book
Janice & Chigger
Elizabeth City,N.C.
January 08, 2013
Please accept our most heartfelt sympathies for your loss…our thoughts and prayers are with you ... Words seem inadequate to express the sadness we feel.
---
Wayne and Nanci Purcell
Riner, VA
January 08, 2013
So sorry for your loss. Our thoughts are with you.
---
Kasey Hannah
Carrollton, GA
January 08, 2013
Karen, lifting you and your family up in prayer. All my love, Kasey
---
Pat & Elaine
Corapeake, N.C.
January 08, 2013
Our thoughts and prayers go out to the family during this time of loss.
---
Julia McCann
Newport, VA
January 08, 2013
My condolences to you all as James tried his hardest to fight the disease that robbed his mind. Please, please give Hazel a hug for me as I know her heart is heavy. Tell her it is from Julia and Swiffer.
---
Sign the Guest Book for James Arlo Sowers