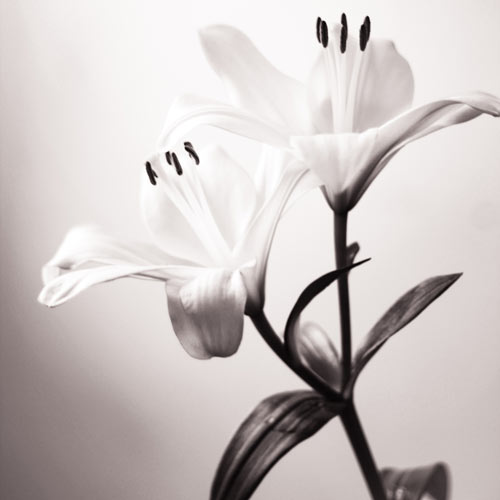 Thomas Cole Stone Ryan
April 15, 1954 - January 12, 2013
Thomas Cole Stone Ryan, (T-Bone), unexpectedly passed away on the 12th of January, 2013 of natural causes. Tom was born in Corpus Christi, Texas in 1954. He graduated from Mandeville High School, Mandeville Louisiana. He earned his Bachelor of Arts degree from St. Andrews Presbyterian College, Laurenburg, North Carolina. Tom was a successful entrepreneur. He was the founder and co-founder of three thriving businesses. At 22 years of age Tom opened "El Artisano", a gift store in Louisiana. Later he co-founded Tri-State Home Show. However, Tom is best known as the founder and owner of Republic of Floyd Emporium, and author of the Floyd Enquirer and, the recently released "Floyd Dysfunctional Family Cookbook". Tom is survived by his 7 grandchildren, Peyton Ryan, Jocelyn Ryan, Thomas Ryan, Emma Ryan, Jude Wisnewski, Elizabeth Wisnewski, and Jonah Wisnewski; his father Edward Stone Ryan, sister Christine Ryan, and his children Edward Ryan and Jessica Wisnewski. Tom is preceded in death by his dear mother, Elinor Ryan. A public viewing will be held Wednesday from 5:00-7:00 pm at Gardner Funeral Home, immediately followed by a memorial service. Online condolences may be made at gardnerfuneralhomefloyd.com
---
Guest book
Stephanie Howery-Holland
Christiansburg
January 14, 2013
Glad I got to spend that little time with you before you went on your next journey. You hold a special place in my heart and always will. I will miss you, but know that you are on the journey of a lifetime. Can't wait to meet again and hear all about it. Love & Miss ya! Steph
---
Lisa & Eddie Morris
Floyd
January 14, 2013
Missed, but not forgotten Hills as green as emeralds cover the countryside. Lakes as blue as sapphires
---
Michael & Lisa McGinty
Christiansburg,va
January 14, 2013
---
Tom Young
Buckhannon, WV
January 14, 2013
You were one of a kind Tom, thanks for everything you taught me about the "trailer business". God Bless you.
---
greg elliott
chas.wv
January 14, 2013
To my old friend of 30+ years, one last goodbye...Greg
---
Peggy Young (Blosser)
Elkins, WV
January 14, 2013
So sorry to hear about Tom. He took a vast amount of knowledge with him...
---
Violet Darby
Floyd, Va.
January 14, 2013
What a shock to hear of Tom's death!! I worked with him at several meetings at the JAX and really enjoyed knowing him. Floyd County has lost a great guy. My sympathy to the whole family.
---
Matthew Sleep
Klamath Falls, OR
January 14, 2013
A true individual! Always greeted me with smiles, jokes, and an occasional jab. Fond memories of the Pine and a variety six pack from the Republic. Happy Trails, until we meet again.
---
anita conner
Floyd va
January 14, 2013
there will be a place in the heart of Floyd that can never be filled by anyone but you
---
Charles & Martha Crihfield
Charleston, WV
January 14, 2013
We will never forget all that you contributed in our years of being in business together. You will forever be fondly remembered and sadly missed. Charles & Martha
---
Judy Ritchie
Elkins, WV
January 14, 2013
The last 23 years would have been a lot different if it was not for my friend and mentor...Tom Ryan. To his family I send my heartfelt condolences and prayers for strength and comfort. To the Town of Floyd I send my thanks for the wonderful final years of life that you gave to my friend. There has been and will never be another like him.
---
clay and Linda Quesenberry
floyd va.
January 15, 2013
Well Tom, right now Floyd is like a t.v, station that is off the air...you know...with that buzzing speckled screen.It'll be that way for a little spell but in your honor and to continue on with what you have built we'll all pull together and move forward. We may not be able to get away with some of the stuff you did but it's gonna be fun to try. The massive hole you left will be filled with people continuing to love and cherish one another and always remembering how you made our lives brighter and richer. Hope to see you again where our collective lights will always shine.
---
Todd W. Turner
Moneta, VA
January 15, 2013
---
Russ Young
Floyd, Virginia
January 15, 2013
Tom was one of very few folks who defined Floyd and its unique character. We have lost a pillar of the community in every sense. Beer will never be the same again. Tom's wit and humor will be sorely missed. Safe travels, my friend.
---
Betty Sorel
Philadelphia, PA
January 15, 2013
During the short amount of time we spent together you made a deep and lasting impression. You seemed to know what I was talking about before I did. You were a smart, funny, charismatic man with a truly one of a kind personality. I'm glad I got to know you. Rest in peace.
---
Theresa Griffith
Woolwine, VA
January 16, 2013
Such a loss for everyone who knew him. I loved visiting Republic of Floyd and chatting with Tom. A great man who will be sadly missed. Prayers are going out for all the family.
---
GREG TOWNSEND
NITRO,WV
January 16, 2013
SO SAD GREAT GUY WILL BE MISSED SEVERAL GREAT MEMORIES AND STORIES
---
Alexis Pilurs-Boilini
Kauai, HI
January 16, 2013
What I shock after seeing you at your dear mother's memorial just days before hearing that you were called away from this plane, just days after. Your sadness and attentiveness to your father during that time was so touching and will be the last thing I remember. Thanks for all the laughs you added to this family! Happy Trails......
---
JOHN WILSON
Floyd, VA
January 16, 2013
---
Eddie fulks
charleston, wva
January 21, 2013
---
Mark Martin
Myrtle Beach, SC
March 04, 2013
You have no idea what an impact you have had on my life my dear friend. You were a brother, mentor, and partner in crime. I will never forget the lessons you taught me in both business and life. This world will never be the same without you. Rest in peace my dear brother. MM.
---
Terri Naylor Burton
King, NC
August 08, 2017
Tom has been on my mind a lot lately and even had a vivid dream about him so I knew it was time to hunt for him an now to find him gone. For all the good times and many laughs and brainstorming over the years, I am grateful this friend was on my path.
---
Sign the Guest Book for Thomas Cole Stone Ryan