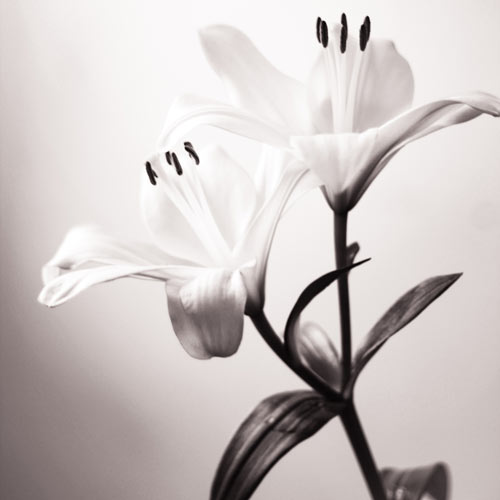 Horace David Vest
July 12, 1922 - April 15, 2013
Horace David Vest, 90, of Check, VA, went home to be with the Lord on Monday, April 15, 2013. He was born as the youngest son of John Henry and Pallie Tice Vest on July 12, 1922. Horace served his country as a paratrooper in World War II. His life work included timber cutting and excavation for over 60 years. He was preceded in death by his wife, Aberdeen McNiel Vest, his son, Clay Vest, and 12 siblings, Edgar, Letcher, Flossie, Essie, Wade, Lewis, Susie, Ralph, Audrey, Allene, Hugh, and Allie. He is survived by his daughter, Connie Quesenberry (Maurice); and sons, Tim Vest (Gennell); Doug Vest (Angie) ; daughter-in-law, Ellen Vest; grandchildren, Megan Quesenberry, Michelle Faherty (Mark), Marc Quesenberry ( Kim), Jessica Brevard (Chris), Charity Nolen (Mitchell), Matthew Vest, Hannah Vest, and great-grandson, Marshall Faherty. Funeral services will be conducted at 2 p.m. on Thursday, April 18, 2013 at Gardner Funeral Home Chapel with the Reverend Mike Vest and the Reverend Darren Landon officiating. Interment will follow at the Wilson Cemetery with graveside military rites conducted by Floyd County V.F.W. Post # 7854 and Floyd American Legion Post # 127. Friends may call after 5 p.m. on Wednesday at Gardner Funeral Home where the family will be from 5 p.m. until 8 p.m. In lieu of flowers, the family requests donations be made to the Floyd County Rescue Squad, P.O. Box 257, Floyd, VA 24091. Condolences to the family may be made at www.gardnerfuneralhomefloyd.com.
---
Guest book
Sarah (Vest) Donley
Mendon, IL
April 16, 2013
So sorry to hear about Horace. I have very fond memories of our visits with your family. Will be thinking of you all.
---
Carol Vest
Lima, IL
April 16, 2013
Connie, Tim and Doug and families - I am so sorry to hear of your loss. I have many good memories of our visits to Virginia with Horace and you.
---
Rene' & Susan Wimmer
Frisco, TX
April 16, 2013
To my dear family, I was so sorry to hear about Horace but rejoice in the fact that he has gone to join Aberdeen and Clay. What a celebration that will be! i love you all and miss you and will miss being able to be with you this week. Just know that you will all be in our thoughts and prayers. Rene' & Susan
---
Larry and Dessi Vetter

April 16, 2013
Horace was a good man and a gentle soul. We were privileged to know him. He was always friendly and welcoming. His modesty and sincerity set an example of a life well lived that continues to live on in his children, grandchildren and beyond. Our thoughts are with you all.
---
Pamela Rumburg
Check
April 17, 2013
My thoughts and prayers are with you all. Romans 8:28
---
Carol Dalton McGuire
Estill Spring, TN
April 17, 2013
I always loved Uncle Horace, he was a sweet and kind gentleman. Very soft spoken and kind. Even my children and grandchildren have a special place in their hearts for him. I know you will miss him greatly. My thoughts and prayers are with all of you during this time. Love, Carol (Bill and Frieddie's daughter)
---
Suzy Vest Holloway
Petersburg, IL
April 17, 2013
Connie, Tim, Doug and families, Our thoughts and prayers are with you during this difficult time. I have many fond memories of visiting Horace and Aberdeen, as well as each of you, as a child. They were wonderful people and we were all lucky to have known them. Love, Suzy Vest Holloway
---
Cathy Banks
Floyd, VA
April 18, 2013
---
Silveon, Jean, Teresa, Greg and TaraWright
Check, Va
April 18, 2013
Our prayers and thoughts are with you during your time of sorrow.
---
R B & Helen Smith
Copper Hill, VA
April 18, 2013
Doug, Tim, Connie & families, Our thoughts and prayers are with each of you. May your memories make the following days easier.
---
Dennis M. and Betty B. Semones
Christiansburg, Virginia
April 18, 2013
Connie: Betty and I were very saddened to learn of the death of your father. Please know that you will be in our thoughts and prayers. We will be thinking about you and your family. Know that you are very special. Love to you, Dennis and Betty Semones
---
Maureen Hearn

April 19, 2013
I am thinking of all the Vest family. Horace was a wonderful man. I think he excavated my whole neighborhood!!! I will remember his handsome face, lovely smile and his kind ways.
---
Wayne & Wanda Gardner
Floyd
May 11, 2013
Our Prayers go out to Family, and may God give you the Peace and Comfort you need in the following days.
---
Sign the Guest Book for Horace David Vest