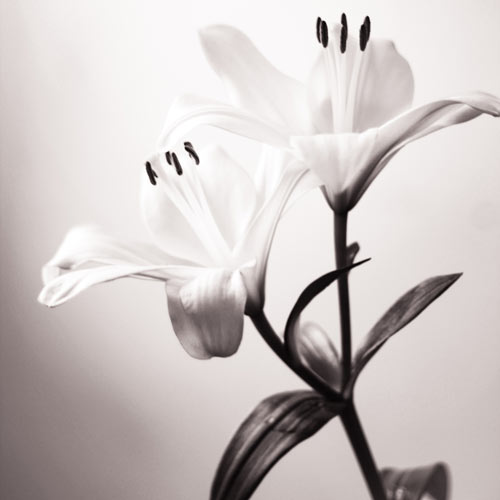 Marvin Edsel West
October 18, 1941 - May 09, 2013
Marvin Edsel West, age 71, of Floyd, Virginia passed peacefully at his home onto his eternal reward on May 9, 2013 surrounded by his family. Marvin was born in Floyd on October 18, 1941 to Raymond West and Lottie Vest West. He was widely respected and admired by business associates, friends and acquaintances, and family and was a long time member of Floyd Presbyterian church. Marvin was always ready to lend a helping hand to friends and family. He was never without reminiscence from the past and had the honor of sharing many a story with his family, friends and soon-to-be friends he met along life's way. In addition to caring for his family, home and farm on Franklin Pike in Floyd, Marvin faithfully served the dairymen and women of Floyd and surrounding counties beside his wife and sons for over 50 years. His integrity, sense of humor, and calm, caring disposition made him popular among friends and neighbors who showed the family great kindnesses through the years. He is survived by his faithful wife of 53 years, Minnie Janney West, as well as son David West and his wife Melinda of Floyd, daughter Susan Allen and her husband, Roger of Madison, Wisconsin, and son Michael West and his wife Sheila of Willis; his dearly loved grandchildren Bailey, Michaela, Caitlyn, and Katie West and Wade, Harrison, and Lucas Allen; sisters Myrum Janney and her husband Isaac, and Emma Lou Griffith and her husband Frank all of Floyd; and aunts and uncles William "Bill" Vest, Virginia "June" Peters, and Irvin and Corine Vest. He was also well loved by his many cousins, nieces, and nephews. Marvin enjoyed being the adopted grandpa to the brood that surrounded his home and family. A celebration and memorial service will be held at 2 p.m. on Sunday, May 12, 2013 at the Presbyterian Church of Floyd. Reverend David Taylor will be officiating. Visitation will be held at Gardner Funeral Home on Saturday, May 11, 2013 from 2 – 4 p.m. and 6 – 8 p.m. Funeral arrangements are being handled by Gardner Funeral Home. In lieu of flowers, memorial donations in honor of Marvin may be given to the Floyd County Tractor Ride, c/o Dale Thompson, P.O. Box 63, Floyd, VA 24091 to benefit local medical charities in Floyd County. Online condolences may be made by visiting www.gardnerfuneralhomefloyd.com.
---
Guest book
Jim Byington
Kingsport, TN
May 10, 2013
Just wanted to let you know that I will be praying for you.
---
Angela Sowers
Floyd,Va
May 11, 2013
Our thoughts and prayers are with you and the family during the loss of Marvin. He was a wonderful man whom I am glad to have had the honor of knowing. God Bless each of you and may His presence surround each of you. Love, Angie , Jacob, and Kelli Sowers
---
Wayne & Wanda Gardner
Floyd
May 11, 2013
May God give you Peace and Comfort during this time. And may the Sweet Memories of your Loved One help you in the following days.
---
Chuck and Cathy Long

May 11, 2013
We are so sorry for your loss. We will miss Marvin. He was always so wonderful to work with. We will pray for your family. Your friends at Little River Pool and Spa. Chuck, Cathy, Derek, Cooper, Larry, Sky, Tara and Rebekah
---
Morris and Joyce Creel
Ferrum, VA
May 11, 2013
Marvin had a way of making you feel better about life and all things in general. He always had a smile when he saw you. Our thoughts and prayers are with all of his family. He will be greatly missed.
---
Geneva DeHart housman

May 12, 2013
sorry to hear of Marvin passing.wonderful person. I live in Tennessee now.several years ago on my way to work in downtown Nashville at the parking lot where I parked sat this milk truck that had Floyd VA on it. so I went to see who it was. Marvin West and Robert Richards. Geneva DeHart Housman
---
Sign the Guest Book for Marvin Edsel West