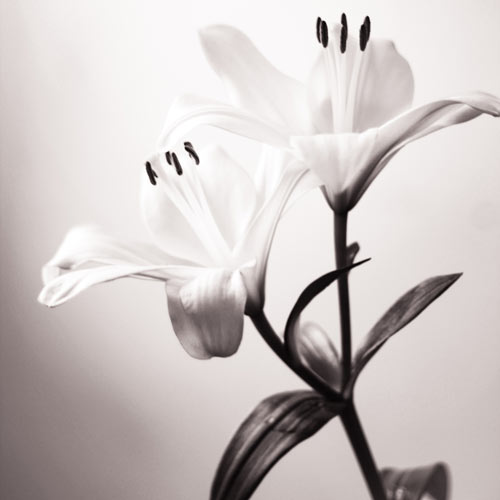 Kathrine Simpson Conduff
October 24, 1931 - June 15, 2013
Kathrine Simpson Conduff, formerly of Floyd,VA passed away on Saturday June 15, 2013 in Roanoke VA at the age of 81. She was born in Montgomery Alabama on October 24, 1931 to Capitola and Neal Simpson. Kathrine was a 1953 graduate of the College of William and Mary with a combined degree in English and Fine Arts. She taught English for Roanoke City Schools until marrying Dr. Joseph Conduff in 1958 and moving to Floyd, where she raised her family. She was fondly known to family and friends as "Kitty". Kathrine was an avid collector of fine art and antiques. She was a true southern belle, prim and proper, always kind and loving. Kathrine was a true one in a million and the best mother a child could ask for. Kathrine was a member of the Colonial Dames Society, Daughters of the American Colonists and Daughters of the American Revolution. She was also an original founding member of the Old Church Gallery in Floyd, of which she was very proud. She was predeceased by her husband of 46 years, Dr. Joseph Conduff. She is survived by her sister Mary Neal Simpson Bennett of Roanoke, son Dr. J Howard Conduff, JR and wife Nancy of Floyd, and daughter Mary Kathrine Conduff Bates and husband Kirk of Roanoke. Her loving grandchildren Joseph Howard Conduff III, Kathrine Nicole Bates, Justin Neal Conduff and Hannah Glenn Bates. The family would like to thank her special caregivers Ida Wright, Michelle Manns and Stacy Grime for their loving care in Kitty's last weeks. A graveside service will be held at Jacksonville Cemetery in Floyd VA, with Rev. David Taylor officiating, on Tuesday June 18, 2013 at 2:00 with visitation prior at 1:00 at Gardner Funeral Home. In lieu of flowers, donations may be made in Kathrine's honor to the Old Church Gallery or Jacksonville Center for the Arts, both in Floyd VA. Online condolences may be made at www.gardnerfuneralhomefloyd.com. Gardner Funeral Home is in charge of arrangements.
---
Guest book
Lois Sumpter
Roanoke, VA
June 17, 2013
Dear Howard, Kathy and families, I was so sorry to hear of your Mother's passing. My parents, Jim and Betty Sumpter, were very good friends with your parents. In fact, Dr. Conduff was my father's best friend his whole life. Your mother was a stunningly beautiful woman and I always enjoyed visiting their home with her love of design, antiques and art. It was a showplace. She was truly a southern beauty with grace and charm. I loved and admired both your parents. All of us will miss your Mother and our condolences to all of you. Fondly, Lois Sumpter
---
Jane Sumpter
Richmond, VA
June 17, 2013
Howard and Kathy and families, I am so sorry to hear about your mother. She was a wonderful and fine lady who did so much for the Floyd community of artists. My sympathy to all of you. Jane Sumpter (daughter of Jim Sumpter)
---
Mary Weddle
Floyd
June 18, 2013
Our thoughts and Prayers are with your Family, Kitty was a Great Person and I always enjoyed her company. I have fond memories of her and your Father.
---
Sheri Collins
Christiansburg, VA
June 18, 2013
Dear Howard & Family, I am so very sorry to hear of your mother's passing. I can still remember hearing my grandmother (Mary English) speak so very kind of both her and your father. Harry, Sherri, Austin, Colin
---
Shirley Harris
Roanoke, VA
June 18, 2013
The Retired Teacher Association of roanoke city would like to remember Katherine's contribution to the School System. She was an excellent english teacher.
---
Connie Wade
Floyd, Va 24091
June 18, 2013
So sorry to here about Ms. Kitty I loved her coming into the Pharmacy and having me to wait on her. Prayers go out to you!!
---
charles surber
Warwick, NY
July 04, 2013
Dr. Conduff (Howard)- Seeing the obituary for your mother in The Floyd Press brought to mind the very special relationship shared by our parents. I can still see 'Joe' and "George' at the 'fountain' in my dad's store--always drinking coffee (it seemed), talking politics, ruminating over all sorts of things. I can hear your dad's laugh (and even visualize the way he sat and held his cup of coffee...I have a terrific visual memory for these kinds of things!). During my dad's very challenging days, your father ( was the one only man he could both lean on and count on. It is probably fair to say: George loved Joe and Joe loved George. They were a pair. You dad would have done anything for my father...and my Daddy would have done the same for your dad. I never saw any of 'Kitty's' art work but i recall her having a fine reputation. I have no talent for drawing/painting (my talent is on the keyboard and in voice) but as an adult I became a museum hound. My partner and I have beautiful, museum quality paintings in our home--two artists in particular are represented, personal friends, who also have works hanging in major museums. In my world travels, a good deal of my time is spent looking at art! Perhaps one day when I am in Floyd (I travel back to SWVa once a year to visit my parents' graves in Pearisburg so sometimes swing through Floyd) I can stop to see your mom's work. I would enjoy that and I know my parents would like knowing I had done that, too. I have very few happy memories of my days in Floyd although I'm still very much a country boy although most people think of me very much as a city boy and man of the world. (I'm both country and city but my soul is in the mountains.) I marvel at the congruency of life. I began in a little town (again, it was not a happy memory for me) that was incredibly beautiful, especially the Blue Ridge Parkway. But now I live in the Hudson River Valley. It is a very different place in the way the people choose to live, think, act...for me that's a good thing...but the countryside here reminds me of Floyd--it may in fact rival SWVa. Nature, mtns, 4 seasons...and art (yes, Warwick, is an artists' destination)...all make life good. I see your name often in the Press. You are doing good things in your life and remind me of the civic mindedness of your father (and my dad, too). I know both of your parents were proud of what you became. (One final memory of your mom (and dad). During the bad days for my family, your parents invited Mamma and Daddy out for a nice, dress-up evening...I think they drove to Roanoke for dinner, etc. I'm a bit fuzzy on the specifics but I do remember seeing your mom: she looked smashing. Again, my condolences in the loss of your mother. Charles Surber www.winnmark.com (my corporate website...Mark is my life partner of 28 years.)
---
Sign the Guest Book for Kathrine Simpson Conduff