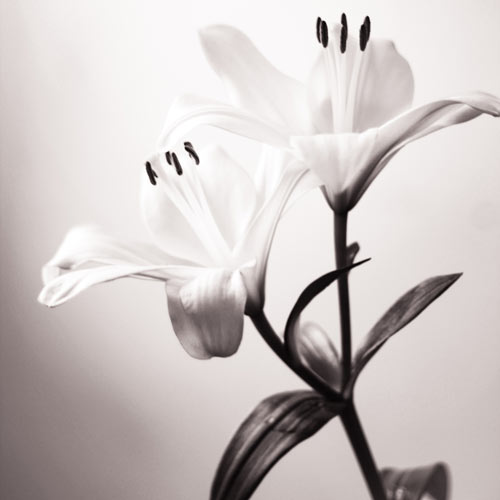 Beatrice Gerene Rakes
May 22, 1937 - June 23, 2013
On Sunday, June 23, 2013, a band of angels spread their wings and swooped down to reclaim one of their own, Beatrice Gerene Rakes, of Ferrum. Anxiously waiting with open arms and joyful hearts to welcome her to her heavenly home are her parents, Charles and Effie Rakes; her brothers, Marvin Rakes, Clifford Rakes, and a long line of loved ones. Left to cherish her legacy of love are Naomi DeHart, Pauline Spencer, Victoria (Charles) Turman, Bill (Martha Rakes), Lane (Sue Justice) Rakes, Larry Rakes, Vivian Rakes, Linda Rakes and numerous nieces, nephews, and cousins. Gerene was 18 months old when she was stricken with spinal meningitis which left her with severe physical disabilities. Good mothering, love and devotion enabled her to defy all grim predictions from the medical profession-a life span of 5 years. We celebrated her 76th birthday on May 22. Although our mother loved all of her children unconditionally, she always felt that caring for her invalid daughter was her purpose in life, her "calling", and she mother-henned her from morning to night. After her death on June 7, 1991, Lane and Sue accepted the role of Gerene's subrogate parents and she became Sue's "baby." Sues's "mothering gene" switched on and for the past 22 years she has proven that genes have no claim on love. Gerene had a special bond with our mother and with Sue that bound them together in a kind of spiritual union; a force that could be seen and felt but cannot be defined in earthly terms. Gerene was a gift from God and her care was a labor of love. In the 9th chapter of Luke, verse 48, Jesus says: "Anyone who takes care of a little child is caring for me. And whoever cares for me is caring for God who sent me. Your care of others is the measure of your greatness." There will be a private (family only) graveside service on Tuesday, June 25, 2013 at the Rakes Cemetery in Patrick County with the Reverend Calvin Hickson officiating. There will be no visitation at the funeral home. Arrangements are being handled by Gardner Funeral Home. Floyd. Condolences to the family may be made at www.gardnerfuneralhomefloyd.com. "Blessed are those who are pure in heart for they shall see the Kingdom of Heaven." Matthew 5:8
---
Guest book
Sharon & Ed Jarratt
Salem,Va
June 24, 2013
We are so sorry for your loss but I can imagine her dancing for Effie and Charles. She is free of that body that held her back. I remember visiting her as a child and she seemed to enjoy all the extra attention, but sometimes she would get overly excited. I don't know if you remember me, but I am Oliver and Ovilla's granddaughter and Janice and Roscoe's daughter.
---
Joyce Sink
Roanoke,VA
June 24, 2013
So sorry for your loss....May God comfort you in this time of sorrow...
---
Sandra Anglin
Woolwine
June 25, 2013
I can only imagine the reunion with Gerene, Effie, Charles, Marvin and Clifford! You are a wonderful loving family. My thoughts and prayers are with each of you in the coming days. Sandra
---
Monica Roberts

June 26, 2013
I can remember that Gerene just loved babies, and everytime one of us brought a baby in to see her she would just squeal with delight and stare at the baby with knowing and loving eyes. She was a special person, and I can't wait till we can rejoice with her in heaven and see her dance for our King. I love you Rakes family...
---
JoAnn Young
Ferrum, Va
June 27, 2013
Lane,Susan and Family, my deepest condolences go out to you all in regards to the death of your sister, Gerene. So sorry for your loss. She is in God's care now. God Bless, JoAnn Young(Gerene's former Social Worker)
---
Debbie Mills
Ferrum, VA
June 27, 2013
Dear Sue and Lane, I had no idea until today that Gerene had passed away. Please know our thoughts and prayers are with you both! Debbie & Allen Mills
---
Sign the Guest Book for Beatrice Gerene Rakes