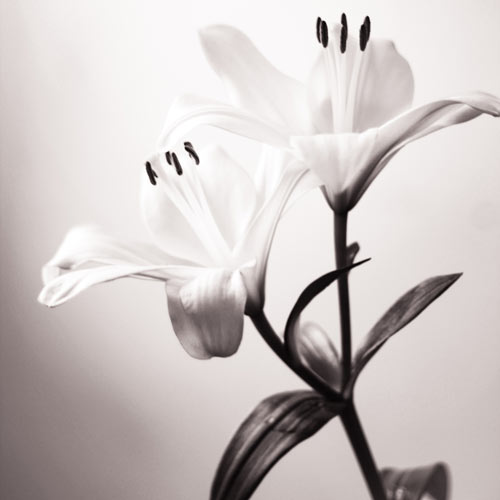 Linda Gail Strickler
August 14, 1958 - July 26, 2013
Linda Gail Strickler, age 54, passed away Friday July 26, 2013. A memorial service will be held at a later date. Arrangements by Gardner Funeral Home.
---
Guest book
Leola Lemons
Roanoke Va
July 27, 2013
may fond memories bring you peace and the support of loved ones soothe your pain in the days ahead with deepest sympathy Leola ( I went to school with Linda )
---
MYRA &DAVE BARGER
BUCHANAN, VA
July 28, 2013
SO VERY SORRY TO HEAR ABOUT YOUR LOST. WE ARE KEEPING YOU IN OUR THOUGHTS AND PRAYERS. LOVE, MYRA ANN AND DAVE BARGER
---
Connie Wade
Floyd, Va 24091
July 29, 2013
So sorry to hear of y'all loss. We are Praying for You all!!
---
Renva Wade
willis VA
July 30, 2013
So sorry for the loss of one tuff gal. There was nothing she could not do and she didn't have to take crap off any body!!! She will never be forgotten!
---
Carl&Brenda Hungate
Floyd,Va.
July 31, 2013
May, We were so sorry to hear of your loss. May you draw comfort from the Lord to bear your sorrow. You are in our prayers. Our love and sympathy.
---
Deborah Griffith Pinkerton
Ferrum VA
August 01, 2013
Linda and I hung around together when we were teenagers. She was one tuff cookie and one great body guard. One of my fondest memories of her was staying at her house and going horseback riding in the moonlight. It was awesome. I hope she has found peace now.
---
Loretta and Dennis Gibson
Copper Hill, VA
August 02, 2013
May and Family, We know your heart is heavy during this sad time. Its hard to lose someone you love and especially your child. May God hold you in his arms and bring comfort to you and yours. We have known Linda for years though the good and bad times. One thing for sure - as tuff as Linda was - she had a deep sincere love for family and friends. I watched her stand up to the roughest people around and then "melt" at the touch or hug of a child. She was a special high spirited lady and will be missed by us all. Linda is at peace now - whole and happy - she will be a special guardian angel especially to her little "cowboys" she so looked forward to seeing and playing with! May, you were a wonderful "Mom" to Linda and she often shared with me how much she loved and respected you. No one could have stood by her, loved and cared for her like you did. She was blessed to have had a Mother like you. I hope the good memories will bring you peace during the days ahead. Love all of you guys!
---
Gerald Sowder
Fairlawn, VA
March 19, 2014
She was a good friend. We had some goodtimes. I hate to see her go.
---
Sign the Guest Book for Linda Gail Strickler