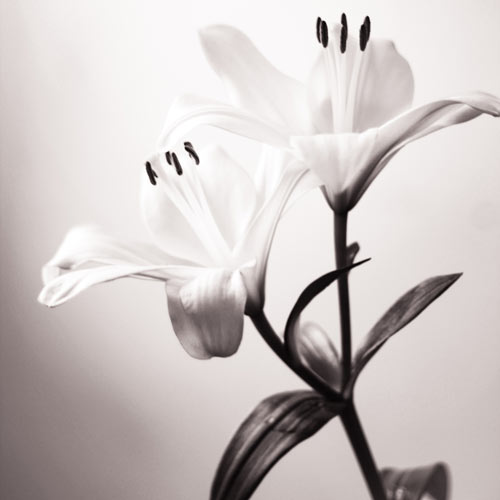 Vada V Rorrer
August 05, 1915 - October 29, 2009
Vada Vashti Rorrer, 94, of Floyd passed away Thursday, October 29, 2009. She was preceded in death by her husband, Edgar Rorrer and a son, Benton Rorrer. She is survived by her son and daughter-in-law, Glen and Frances Rorrer; daughter-in-law, Marion Rorrer; grandson and wife, Everett and Jan Rorrer; two granddaughters and husbands, Becky and Hugh Simpkins, Carolyn and Russell Jones; eight great-grandchildren; sister, Lurlene Rorrer. Graveside services will be held at 11 a.m. on Saturday, October 31, 2009 at Lee Cemetery, Tuggles Gap with Pastor John Chambers officiating. There will be no night visitation, however friends may call after 12 p.m. (noon) to 5 p.m. on Friday at Gardner Funeral Home. In lieu of flowers, donations may be made to the organization of your choice. Online condolences to the family may be made at www.gardnerfuneralhomefloyd.com.
---
Guest book
Thomas W. Rorrer, Jr.
Frederickisburg, VA
October 30, 2009
My condolences on your loss. You were blessed to have her around for such a long time. Peace, Tom Rorrer, family genealogist.
---
Sherry Kolodziejczak
Huntsville, Alabama
October 30, 2009
Our thoughts and prayers are with the family. I have many fond memories of spending time at her home and seeing her and Grandma visit and tell stories. Love, Jeff and Sherry Kolodziejczak
---
Mr.& Mrs. G. David Rorrer
Milan, MI
October 31, 2009
Aunt Vada. One of the best cooks in Floyd county, bar none. There are so many fond memories. Our hearts go out to all of our family members as we remember Aunt Vada and how she touched our lives. God Bless David & Nancy Rorrer
---
Lurlene Rorrer
Milan, MI
October 31, 2009
God Bless you all. Vada & I held hands as we walked to school when we were so young. My Sister remained my best friend these 90+ years. I look forward to walking hand and hand with her again when I follow her home to be with our Lord. God's Peace Grandma, Lurlene
---
Debora Rorrer Lewis
Beaufort, SC
October 31, 2009
God looked around his garden and He found an empty place. He looked down upon the earth, and saw your tired face. He put His arms around you, and lifted you to rest. God's garden must be beautiful, He always takes the best. He saw the road was getting rough, and the hills were hard to climb, so He closed your weary eyelids, and whispered Vada "Peace be thine." It broke our hearts to lose you, but you didn't go alone. For part of us went with you, the day God called you home. I will always remember visiting with Great Aunt Vada and Uncle Ed and the fun I had playing on the farm. I still remember the homemade biscuits, fresh honey, and snapping beans on the front porch with my Grandma and Aunt Vada. My thoughts and prayers are with you all, Debora R. Lewis
---
Carla
Milan, Michigan
November 02, 2009
Our thoughts and prayers go to the family and friends of Aunt Vada. I do wish my children could have met this sweet woman and expierenced her wonderful cooking 🙂 I have many fond memories of visiting Aunt Vada and Uncle Ed. I especially enjoyed watching the two sisters (Lurlene - my Grandma and Aunt Vada) talk and giggle about old times. You will always be in our hearts forever. We shall see you one day again when we are called home. With much love, Carla (Rorrer) Bushart along with husband Chuck and family.
---
Sign the Guest Book for Vada V Rorrer